American Dental Congress Market Analysis and Reports | USA Conference Series
Market Analysis - American Dental Congress 2017
IMPORTANCE AND SCOPE:
Oral health is essential to general health and quality of life. It is a state of being free from mouth and facial pain, oral and throat cancer, oral infection and sores, periodontal (gum) disease, tooth decay, tooth loss, and other diseases and disorders that limit an individual's capacity in biting, chewing, smiling, speaking, and psychosocial wellbeing. Worldwide, 60–90% of school children and nearly 100% of adults have dental cavities.American Dental-2017 aims to bring together leading academic scientists, researchers and research scholars to exchange and share their experiences and research results about all aspects of dental & Oral Health. It also provides the chance for researchers, practitioners and educators to present and discuss the most recent innovations, trends, and concerns, practical challenges encountered and the solutions adopted in the fields of Dental & Oral Health.
Dentistry and oral care is a science devoted for maintenance and treatment of teeth, gums, and other soft and hard tissues of oral cavity and adjacent structures. Dental market is bifurcated into two segments: dental consumables and dental equipment's. Dental consumables represent the larger segment of the dental care industry. The dental consumables segment includes crowns/bridges, implants, orthodontics, impressive materials, composites, endodontic, adhesives, and cements, while the dental equipment segment is composed of large equipment, such as autoclaves, sterilizers, chairs, communication systems, compressors, cuspidors, and digital imaging systems.
American Dental Congress-2017 is an international platform for presenting research about Dental, exchanging ideas about it and thus, contributes to the dissemination of knowledge in marketing for the benefit of both the academia and business. We bring together business, creative, and technology leaders, Academics from the Dental, Oral Health for the most current and relevant.
Dentistry is one of the most rewarding professions to pursue. Through education, diagnosis and treatment, dentists provide the public with an essential health service. Research is continuing to show that the link between oral health and general health is strong.
Conference Highlights:
Orofacial Myology
Current Concepts in Oral Health
Oral and Maxillofacial Surgery
Oral Cancer
Endodontics
Oral Microbiology and Pathology
Oral Implantology
Pediatric Dentistry
Restorative Dentistry
Periodontics and prosthodontics
Dental Hygiene
Oral and Dental Health
Orthodontics & Craniofacial Research
Dental Sleep Medicine
Sedation dentistry
Nano dentistry
Why to attend the conference on dentistry???
26th American Dental Congress which is going to be the biggest conference dedicated to dental provides a premier technical forum for reporting and learning about the latest research and development, along with discussing new applications and technologies. Events include hot topics presentations from all over the world and professional networking with industries, leading working groups and panels.
Meet Your Objective Business sector With individuals from and around the globe concentrated on finding out about Oral Care and Dental Hygiene, this is the best chance to achieve the biggest collection of members from everywhere throughout the World. Conduct shows, disperse data, meet with current, make a sprinkle with another product offering, and get name acknowledgment at this occasion. Widely acclaimed speakers, the latest methods, strategies, and the most up to date overhauls in Oral Care and Dental Hygiene are signs of this meeting.
A Unique Opportunity for Advertisers and Sponsors at this International event:
http://www.dentalcongress.com/america/
Why Philadelphia, USA?
26th American Dental Congress is going to be held in Philadelphia, USA. Philadelphia is the largest city in the Commonwealth of Pennsylvania and the fifth-most populous city in the United States, with an estimated population of 1,567,442 and more than 6 million in the seventh-largest metropolitan statistical area, as of 2015. Philadelphia is the center of economic activity in Pennsylvania and is home to seven Fortune 1000 companies. The Philadelphia skyline is growing, with a market of almost 81,900 commercial properties in 2016 including several nationally prominent skyscrapers.
Philadelphia is best known for its tourist attraction and is also called World Heritage City. Philadelphia is the biggest city of Pennsylvania and the 5th most crowded in the United State. Philadelphia is the financial and cultural anchor of Delaware Valley, a metropolitan territory home to 7.2 million individuals and the eighth-biggest consolidated factual region in the United States.
Philadelphia's expert Sports groups has been 1860 establishing of baseball's Athletics. It is the one of 12 U.S. cities to have each of the four noteworthy games: the Philadelphia Phillies in the Philadelphia Eagles of the National Football League, National League of Major League Baseball, Philadelphia Flyers of the National Hockey League, and the Philadelphia has 76 National Basketball Association.
Market Analysis:
Incomes and dental-health awareness both increasing
According to the report, rising disposable incomes of patients coupled with growing dental care awareness will drive the dental equipment market in the developing Asian countries.
In the developed regions of North America and Western Europe, market growth will be driven mainly by the aging population possessing a desire to retain natural tooth structure.
In 2011, North America was the leader in terms of market share and is expected to maintain its leadership position in 2018. This can be attributed to the rapid adoption of advanced technologies such as CAD/CAM, along with relatively higher dental-health awareness across the population.
Fastest growing dental-equipment market segment: lasers
The rapid adoption of dental lasers, which are capable of making dental procedures practically painless, thereby increasing patient compliance, is helping to make dental lasers the fastest growing segment of the overall dental equipment global market.
Danaher Corp. led the market in terms of market share in 2011 because of its extensive product portfolio and its wide presence in the developed North American and European regions. Some other key players in this market include Sirona Dental Systems, A-dec Inc.,CareStream Health, GC Corp., Planmeca Oy and Biolase Inc.
You can access the full report at www.transparencymarketresearch.com/dental-devices-market. Its full title is "Dental Equipment Market (Dental Extraoral & Intraoral Radiology, Dental Lasers, Cone Beam CT Systems, Laboratory Machines, Hygiene Maintenance Devices, Chairs and Light Cure Equipment) — Global Industry Analysis, Size, Share, Growth, Trends and Forecast, 2012–2018."
Major Dental Associations in USA:
1. Academy for Sports Dentistry
2. Academy of General Dentistry
3. Academy of Operative Dentistry
4. Academy of Interdisciplinary Dentofacial Therapy
5. Academy of Laser Dentistry
6. Academy of Osseointegration
7. Alpha Omega International Dental Fraternity
8. American Academy of Cosmetic Dentistry
9. American Academy of Dental Hygiene
10. American Academy of Dental Practice Administration
11. American Academy of Esthetic Dentistry
12. American Academy of Fixed Prosthodontics
13. American Academy of Implant Dentistry
14. American Academy of Implant Prosthodontics
15. American Academy of Maxillofacial Prosthetics
16. American Academy of Orofacial Pain
17. American Academy of Pediatric Dentistry
18. American Academy of Periodontology
19. American Academy of Restorative Dentistry
20. American Academy for Oral Systemic Health
21. American Association for Dental Research
22. American Association of Endodontists
23. American Association of Oral and Maxillofacial Surgeons
24. American Association of Oral Biologists
25. American Association of Orthodontists
26. American Association of Public Health Dentistry
27. American Board of Forensic Odontology
28. American Cleft Palate-Craniofacial Association
29. American College of Dentists
30. American College of Forensic Examiners
31. American College of Prosthodontics
32. American Dental Assistants Association
33. American Dental Association
34. American Dental Education Association
35. American Dental Hygienists Association
36. American Dental Society of Anesthesiology
37. American Equilibration Society
38. American Orthodontic Society
39. American Society for Dental Aesthetics
40. American Society of Dental Anesthesiologists
41. American Society of Forensic Odontology
42. American Society for Geriatric Dentistry
43. American Student Dental Association
44. Arizona State University Pre-Dental Organization
45. Association of Managed Care Providers
46. Charles Tweed Foundation
47. Certified Dentists Internationale
48. Committee on Dental Auxiliaries
49. Dental Anthropology Association
50. Dental Assisting National Board
51. Federation of Special Care Dentistry Association
52. American Veterinary Dental Society
53. National Institute of Dental and Craniofacial
Number of Dental Associations;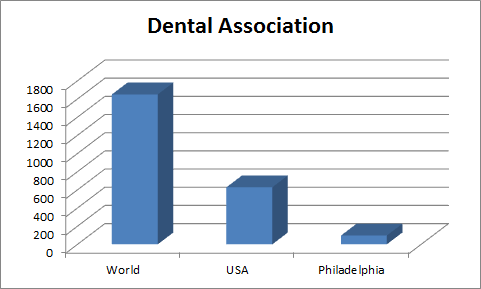 Dental Universities :
American Intercontinental University
Clark Atlanta University
DeVry University
Emory University
Georgia Institute of Technology
Georgia State University
Interdenominational Theological Center
John Marshall Law School
Mercer University
Morehouse School of Medicine
American National College
Art Institute of Atlanta
Atlanta Metropolitan State College
Bauder College
Chamberlain College of Nursing
Herzing College
Morehouse College
Morris Brown College
The Salvation Army Evangeline Booth College
Savannah College of Art and Design
Spelman College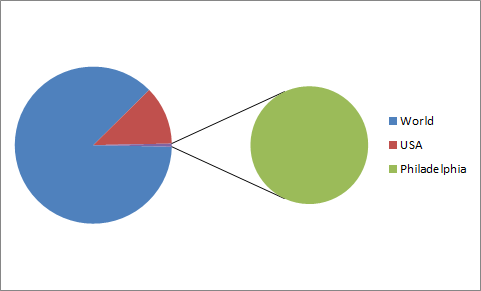 Dental Companies/Industries:
1shot Dental
Alesar Dental, Inc.
American Dental Supply, Inc.
AXIS Dental Corp
Bay Dental Direct Supply Company, Inc
Benco Dental
Bisco Dental Products
Carestream Dental
CMS Dental
Cramer Dental Sales
Dean Dental Systems
Dental Herb Company
Dental Technologies, Inc.
DentalEZ
Directa Dental
DUX Dental
Dental Hospital & Clinic:
Georgia Dept of Community Health
Kirkwood Health Center Dental Clinic
Grady Oral Health Center Dental Clinic
Good Samaritan Health Center and Free Dental Clinic
St Josephs Mercy Care Services
Ben Massell Dental Clinic
West End Medical Center Inc
Fulton County Health Department Aldredge Health Center Dental Clinic
The Good Samaritan Health Center
Southside Medical Center Mobile Unit
Southside Health Care
Gresham Clinic
Southside Medical Clinic
West Lake Clinic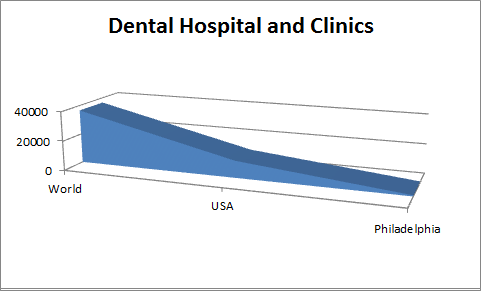 Target Audience:
The Professors, Dentists, Researchers, Clinicians, Educators, Marketing, and Students from Academia in the study of Oral care and dental Hygiene.
Academic-50%
Industries-40%
Others-10%
Glance at Market of Oral Care and Dental Hygiene:
World's Dentists market research report can be used to help you: understand market size and growth potential; major companies; draft business plans and pitch books; and conduct benchmarking and SWOT analysis. Dentists perform a range of services that typically fall under general or specialty dentistry. Accounting for about 84.0% of dentists in the industry, general dentists provide services, such as preventive care, diagnosis and treatment planning, and procedures, such as fillings, dentures and extractions. Specialty dentistry, which includes Endodontics, oral surgery, orthodontics, periodontics, prosthodontics and pediatric dentistry, makes up an estimated 16.0% of practicing dentists.
Dental visits and consultations:
In 2016, dental visits and consultations are expected to make up 32.3% of total revenue. This product segment includes prevention services (16.3%), as well as consultation and diagnostic services (15.9%).
Reference:
https://en.wikipedia.org/wiki/Category:Universities_and_colleges_in_Orlando,_Florida
http://www.dentalclinicdirectory.com/state/florida.html
https://www.google.co.in/webhp?sourceid=chrome-instant&ion=1&espv=2&ie=UTF-8#q=list+of+dental+associations+in+orlando+florida&start=10
https://www.google.co.in/webhp?sourceid=chrome-instant&ion=1&espv=2&ie=UTF-8#q=list+of+dental++associatins+in+orlando+florida
http://health-centers.healthgrove.com/d/d/Florida/Orlando
https://www.google.co.in/webhp?sourceid=chrome-instant&ion=1&espv=2&ie=UTF-8#q=dental%20association%20in%20orlando
https://www.google.co.in/search?espv=2&biw=751&bih=638&q=international+dental+supply+miami&revid=646330333&sa=X&ved=0ahUKEwjxgL2oyvTLAhXMno4KHSFUCK04HhDVAgiLASgD#q=list+of+dentists+companies+in+orlando+fl
https://companylist.org/United_States/Health_Medical/Dental_Equipment/19.html