Automobile Engineering Market Analysis and Reports | Japan Conference Series
Market Analysis - Automobile Engineering 2018
Summary of Automobile Engineering and Design conference:
Automobile Engineering conference series is providing a platform where global automobile researchers, manufacturers and engineers share their expertise and researches in the field of automobile which leads to a better network for technology transfer around the corners of the globe. From the very beginning the automobile technology is evolved like a continuous necessary process. Modern transportation systems are equipped with cutting age technologies which can be one step further in near future. The dropping oil stock and environmental pollution is the two big problem to be solved with sharp engineering and advance researches. We are inviting the whole world to gather at a single platform and to discuss the challenges and solutions for the future automobile generation.
Scope and Importance of Automobile Engineering Research:
We are living in a vast world of automobile system with wide variety. Automobile systems are approximately consisted of 20000 or 30000 parts which includes body material, engine, transmission, brakes, battery, motor, control mechanism etc. as some of the important and most necessary component for a working automobile system. The global demand is always on the higher side which likely generate a healthy scope for automobile engineering with other core engineering branches.
Importance of Automobile Engineering research is on the higher side throughout decades. With every passing generation, demand for newer technologies have a significant hike which ends up in developing a next generation automobile system with some enormous research and development. So, we came up with a theme "Exploring Uncharted Territories in the World of Automobile" to give a further importance to the researches in Automobile Engineering.
For more details refer to: http://automobileengineering.enggconferences.com/
Why is it in Tokyo, Japan:
Since 1960 japan has topped in automobile production. Japan is third largest automobile producer in the world after china and untied states of America. 5.34 million people are working in auto manufacturing and related industries in japan which is 8.3% of the total workforce of japan. The automotive industry is one of the Japanese economy's core industrial sectors. In 2016 motor vehicle production in Japan totaled 9.20 million units. Japanese automotive manufacturers like Toyota, Honda, Daihatsu, Nissan, Suzuki, Mazda, Mitsubishi, Subaru, Isuzu, Kawasaki, Yamaha and Mitsuoka are global players of automobile market. Tokyo is the capital of japan and center for Japanese automobile industry and research institutes with wider global connection.
Target Audience:
Automobile engineers
Mechanical Engineers
Electronics Engineers
Automobile Designers
Automotive industry professionals
Automobile Manufacturers
Auto Original Equipment Manufacturers (OEMs)
Automotive Part Manufacturers.
Technology Developers
Green Vehicle Manufacturers
Car Retailers
Software Publishing Houses specializing in Vehicle Design software's
Automobile Engineering Associations, and Societies
Mechanical and Automotive engineering institutes
Business Entrepreneurs
Professors associated with automobile research
Research Schoolers in the field of automobile
Statistical Analysis of Japanese Automobile Industry: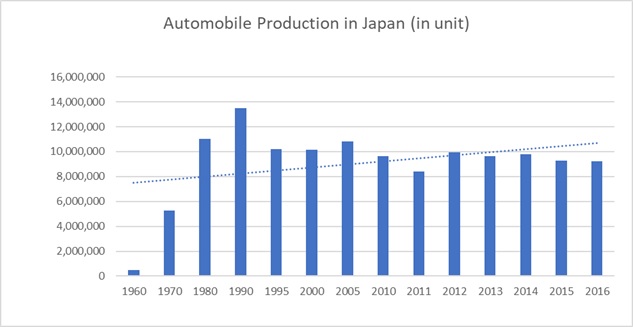 Automobile Organizations across the Globe:
1. Toyota
2. Volkswagen Group
3. Hyundai
4. Kia
5. Ford
6. Nissan
7. Fiat Chrysler Automobiles
8. Honda
9. Suzuki
10. Renault
11. Groupe PSA
12. BMW
13. SAIC
14. Daimler
15. Mazda
These are the few of the many with many more left.
Motor Vehicle Export in Japan:
Exports of motor vehicles in 2016 grew 1.2% from the previous year to 4.63 million units. Passenger car exports rose 3.7% to 4.12 million units.
Japanese Automobile Market by vehicle type: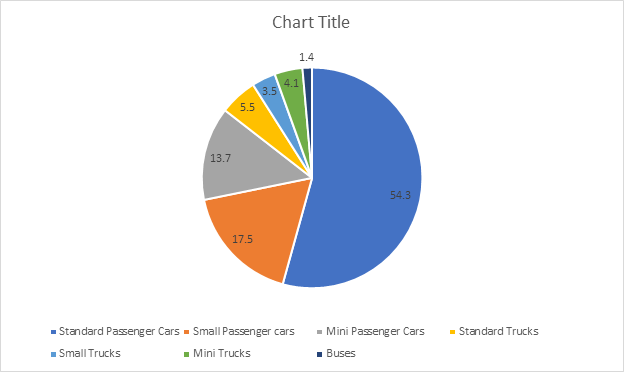 Reference:
https://en.wikipedia.org/wiki/List_of_countries_by_motor_vehicle_production
http://www.jama-english.jp/publications/MIJ2017.pdf
http://www.jama-english.jp/publications/MVS17.pdf
Why to attend ??
World Convention on Automobile Engineering and Design is an international conference encompassing newer technologies in the field of Automobile Engineering and Design. It provides a premier technical forum for reporting and learning about the latest research and development, along with launching new applications. Events include hot topics presentation from all over the world and professional networking with industries, leading working groups and panels.
Conference Opportunities:
For Researchers and Faculty Members:
· Speaker Presentation
· Poster Display
· Symposium hosting(4-5 member team)
· Workshop organization
For University, Association and Societies:
· Association Partnering
· Collaboration Proposals
· Academic Partnering
· Group Participation
For Student and Research Scholars:
· Poster Competition (Winner will get Best Poster Award)
· Young Researcher Forum(YRF Award to the best presenter)
· Student Attendee
· Group Registration
For Business Delegates:
· Speaker Presentation
· Symposium hosting
· Book Launch Event
· Networking Opportunities
· Audience Participation
For Product Manufacturers:
· Exhibitor and Vendor booths
· Sponsorship opportunities
· Product Launch
· Workshop Organization
· Scientific Partnering
· Marketing and Networking with clients
Conference Highlights:
1) Automobile Designing
2) Automotive Engine
3) Automotive Drivetrain
4) Autotronics
5) Braking System
6) All-Electric and Hybrid Propulsion System
7) Vehicle Safety System
8) Unconventional Energy Sources
9) Pollution Control
10) Noise, Vibration and Harshness Control
11) Automobile Manufacturing and Material Science
12) Commercial Vehicle Technology
13) Global Automobile Market
14) Advances in Automobile Engineering