BioMaterials Market Analysis and Reports | Germany Conference Series
Market Analysis - BioMaterials 2018
Biomaterials 2018
(Theme: An Initiative to make Materials Live).
Summary:
Biomaterials are the biological or synthetic substances which can be introduced into body tissues as part of an implanted medical device or used to replace an organ, bodily function, etc. Biomaterials science encompasses elements of medicine, biology, chemistry, tissue engineering and materials science. There is also a influential human side to biomaterials that considers ethics, law and the health care delivery system.
Operating Committee invites all the participants across the globe to attend the 3rd Annual Conference and Expo on Biomaterials on March 05-06, 2018,Berlin, Germany. Biomaterials 2018 covers a broad range of topics to discuss on this international platform by conducting keynote lectures, plenary speeches, workshops and poster presentations. Biomaterials-2018 is designed to explore the implications of Materials Science and Tissue Engineering.
For more details please visit http://biomaterials.conferenceseries.com/
Importance & Scope:
Biomaterials research is a major field in Medicine, which is still under research and the advancements are maximizing day by day.
The main speakers will be eminent personalities in the field of biomaterials research.
People from the research community, Doctors, Students, Company CEO's related particularly to this sphere are more inclined towards this Conference. By this conference the advancements in the Biomaterials research gets exposure globally.
This conference will highlight the important topics like
· Biomaterials for therapeutic and investigative delivery
· Precise applications of biomaterials
· Tissue engineering and regenerative medicine
· Biomaterials for biological engineering
· Polymer and ceramic biomaterials
· Biomaterials in delivery systems
· Bio-based Materials and Sustainability
· Dental Biomaterials
· Bio nanotechnology
· 3D printing of biomaterials
· Biodegradable biomaterials
· Utility based biomaterials
· Biomaterials Industry and Market analysis
Why Berlin?
Berlin is a world city of culture, politics, media and science. Its economy is based on high-tech firms and the service sector, encompassing a diverse range of creative industries, research facilities, media corporations and convention venues.
Berlin serves as a continental hub for air and rail traffic and has a highly complex public transportation network. The metropolis is a popular tourist destination. Significant industries also include IT, pharmaceuticals, biomedical engineering, clean tech, biotechnology, construction and electronics.
Parks, lakes and forests comprise around one third of Berlin's total area. This makes Berlin the perfect destination if you want to combine your city sightseeing with some nature related activities like cycling, kayaking and hiking or even if you just want to lie under a tree and read a book.
Apart from above facts, Berlin is known as the Mecca of engineering and technology. Highest number of researchers and academicians are found in Berlin and a wide range of efficient business networks and center of excellence are found in Berlin.
It is home to world orchestras, museums, renowned universities, entertainment venues and is host to many sporting events. Its urban setting has made it a sought-after location for international film productions. The annual Berlinale Film Festival is one of the highlights during February, which attracts celebrities and stars from around the world and the features previewed here are often some of the best.
Why to attend??
Biomaterials 2018 conference acts as a platform for bridging the gap between Academia and Industry through discussion on novel research methods in Biomaterials research.
The conference gives best opportunity for meeting with Industrial experts, Academic speakers, Pharmaceutical Companies, Decision-makers, interacting and defining novel prospects in Biomaterials business. It helps in dynamically adding value to biomedical, pharmaceutical, R&D businesses. Novel approaches and applications about biomaterials like the gene/drug delivery systems development and industrializing insights & gain the latest technologies about novel biomaterials and tissue engineering.
It emphasizes on novel strategies for biomedical applications and latest updates to drive your market share accordingly. Learn on the applications of novel biomaterials and other alternatives for treating major diseases to progress the materials portfolio industrialization pathways.
Major Biomaterials Associations around the Globe
European Society for Biomaterials
Society for Biomaterials
Australasian Society for Biomaterials and Tissue Engineering
Scandinavian Society for Biomaterials
Chinese Society for Biomaterials
Society for Biomaterials & Artificial Organs (India)
Major Biomaterials Associations in Germany
Institute of Biomaterial Science – HZG
German Society for Biomaterials
Berlin-Brandenburg Center for Regenerative Therapies
BIOMAT association
Institute of Biomaterials (WW7)
European materials, minerals & mining organisations
Target Audience:
Biomedical engineering, Materials Science and Nano Science Students, Scientists
Biomaterials Researchers, Bio-based Materials and Sustaianbility
Biomedical engineering, Materials Science and Nano Science Faculty
Medical Colleges
Biomedical engineering, Materials Science and Nanomaterials Associations and Societies
Biomedical Business Entrepreneurs
3D Printing companies
Medical Devices manufacturing Companies
Companies related to Biodegradable materials industry
In total, percentage of attendees from various sectors as follows
Industry 40%
Academia 50%
Others 10%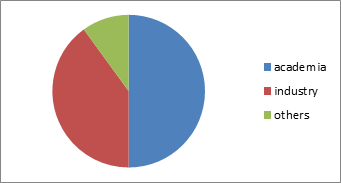 Top Universities in Germany:
Heidelberg University
Technical University of Berlin
Leipzig University
University of Munich
University of Greifswald
University of Freiburg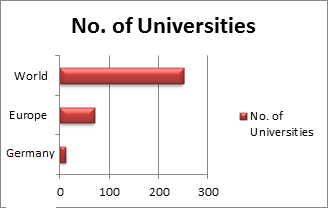 Glance at Market of Biomaterials
As per the analysis reports and studies of Biomaterials Market by Type of Material (Metallic, Ceramic, Polymers, Natural Biomaterials) & Application (Cardiovascular, Orthopedic, Dental, Plastic Surgery, Wound Healing, Neurology, Tissue Engineering, Ophthalmology)-Global Forecast by 2020,the biomaterials market is expected to reach USD 130.57 Billion in 2020 from USD 62.06 Billion in 2015,which is growing at a CAGR of 16%.Biomaterials market is associated with many countries and it is also having various segments. The global market for implantable biomaterials was worth nearly $75.1 billion in 2013. This market is expected to grow at a compound annual growth rate (CAGR) of 6.7% between 2014 and 2019 resulting in $79.1 billion in 2014 and $109.5 billion global market in 2019. For upcoming years, it seems that biomaterials market is going to be dominated by North America, followed by Europe, Asia-Pacific and others. Among the various segments, cardiovascular segment was the largest share, followed by orthopaedic segment in 2015.Global Biomaterials Market includes Royal DSM (Netherlands), Berkeley Advanced Bio. Inc. (U.S.), Wright Med. Technology Inc. (U.S.).
Market Growth of Materials Testing and Service Industries
Statistics which shows growth in importance of Biomaterials Globally:
Companies Associated with Biomaterials (Materials Testing and Service Companies, Aluminium Association Companies and Others)
Mimedx Group recorded revenue of $187.3 million in 2015, increased by 58%over 2014 revenue.
Yulex is having revenue of $35 million.
Johnson & Johnson seemed to have revenue of $70.1 billion, decreased by 5.7% from 2014 revenue.
Noble Biomaterials has estimated revenue of $50 million.
Collplant is having revenue of $7 million.
Spire Corporation has revenue of $69.9 million.