Annual Cardiology Market Analysis and Reports | USA Conference Series
Market Analysis - Annual Cardiology 2017
Do you know that more than 2,200 Americans die of heart disease every single day? That's one death every 39 seconds. And on average, someone in the United States suffers a stroke every 40 seconds, while a stroke-related death occurs about every four minutes.
Such an aggressive disease requires an equally aggressive response. That's why The American Heart Association (AHA) has spent more than $3.3 billion on research, ever increasing our knowledge and understanding about heart disease and stroke – also making AHA the largest funder of heart disease research, second only to the U.S. government.
Our mission can be summed up in one challenging 10-year goal: To improve the cardiovascular health of all Americans by 20 percent while reducing deaths from cardiovascular diseases and stroke by 20 percent by 2020.
The Cardiac Monitoring devices are categorized into electrocardiogram devices, event monitors, implantable loop recorders, and cardiac output monitoring devices. Cardiac monitoring and cardiac rhythmic management devices will be the fastest growing product in market, $21,137.7 Million in 2015is reached to $26,646.5 Million by 2020. The electrocardiogram devices will also be the fastest-growing product during the forecast period. Increasing incidences of cardiovascular diseases and launch of technologically advanced products are the major factors driving the market.
The global interventional cardiology and peripheral vascular devices market is 8.73 Billion with drug-eluting stents comprising the largest segment of the market, followed by coronary vascular closure devices, PTCA and cutting balloon catheters, bare-metal stents, intravascular ultrasound (IVUS) catheters, coronary introducer sheaths, interventional coronary guide wires, coronary embolic protection devices, interventional coronary catheters and balloon-inflation syringes. Congenital heart defects are the most common birth defects affecting approximately 1% of the births every year. The treatment of cardiovascular disorders has changed dramatically due to the introduction of new drug therapies and devices such as guide wires and stents allowing the patient to live better quality and longer lives.
The fastest growing areas of the cardiac surgery market will be that of transcatheter heart valve devices. These devices are used for repairing and replacing heart valves without the need for open surgery. Cardiovascular industry growth continues to increase with the presence of multiple technologies such as advanced material and software which is featured in most of the devices. International companies tends to innovate, develop new products and to enhance the existing features in cardiac devices
.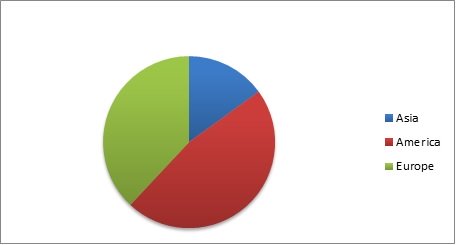 We are happy to invite you to attend the 19th Annual Cardiology Conference to be held in Philadelphia, USA during August 31-September 1, 2017 organized by Conference Series LLC that will bring together world-class cardiac professors, cardiac surgeons, cardiologists to discuss strategies for remediation of the disease for the heart, cardiac disorders, research on stem cells in cardiology, cardiac enzyme studies. Cardiology conferences are designed to provide a diversified education and present that will keep medical professionals informed of issues related to the prevention, diagnosis and treatment of cardiovascular disease. This time Cardiology Conference will be organized around the theme "Defining the Future Vision of the Heart."