Cell Therapy Market Analysis and Reports | Germany Conference Series
Market Analysis - Cell Therapy 2020
Market Analysis:
The analysts forecast the global cell therapy market to grow at a CAGR of 23.27% during the period 2018-2021. The report covers the present scenario and the growth prospects of the global cell therapy market for 2018-2021. The report presents a detailed picture of the market by way of study, synthesis, and summation of data from multiple sources.
The global stem cell therapy market is expected to reach $330 million by 2020, at a CAGR of 39.5% from 2015 to 2020. The global stem cell market in 2015is expected to be dominated by North America, followed by Asia-Pacific and Europe. However, Asia-Pacific market is expected to surpass North America by 2020, owing to the high number of on-going research activities.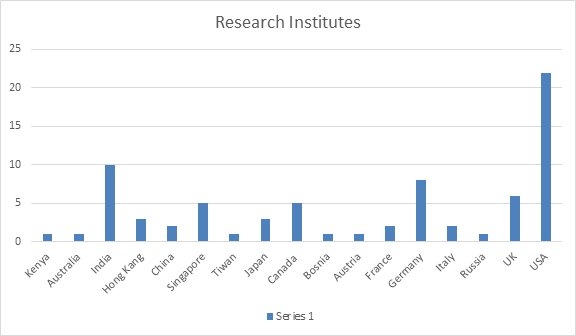 Autologous Stem Cell and Non-Stem Cell Based Therapies market is currently estimated as $650 million, including products of all application areas. This market is anticipated to reach $2.2 billion by 2017, growing at a CAGR of 21%. ACT has already been successful in the treatment of prostate cancer, skin burns, cosmetic surgeries, skin substitutes, wound healing, pressure ulcers, etc.
The markets for gene therapy are difficult to estimate as there is only one approved gene therapy product and it is marketed in China since 2004. Gene therapy markets are estimated for the years 2014-2024. The estimates are based on epidemiology of diseases to be treated with gene therapy, the portion of those who will be eligible for these treatments, competing technologies and the technical developments anticipated in the next decades.
Global markets for stem cells by BCC Research (2012), cited by Ministry of Food and Drug Safety, predicted the global market size of stem cell therapy product would be 6.6 billion dollars in 2016 and grow 11.7% on average every year. Currently, US's stem cell therapy product occupying the biggest market share amounts to 1.3 billion dollars and Europe's is 872 million dollars. US's stem cell therapy product market is predicted to have an average annual growth rate of 11.5% (2.3 billion dollars in 2016), and Europe's is 10.9% (1.5 billion dollars in 2016). Until August 1, 2013, three stem cell therapies have acquired a sale permit for domestic use in Korea: Hearticellgram-AMI by FCB-Phamicell (the world's first stem cell therapy product), Cartistem by Medipost (the world's first allogenous stem cell therapy product) and Cupistem by Anterogen. Besides, 24 medicines are undergoing clinical trial till January 1, 2013.
US$3 billion state taxpayer-funded institute for stem cell research, the California Institute for Regenerative Medicine. It hopes to provide $300 million a year. However, in June 6, 2006, there were delays in the implementation of the California program and it is believed that the delays will continue for the significant future. On July 21, 2006, Governor Arnold Schwarzenegger (R-Calif.) authorized $150 million in loans to the Institute in an attempt to jump start the process of funding research.
Semma Therapeutics, a company developing a cell therapy for Type 1 diabetes, announced today that it has closed a $44 million Series A consisting of equity financing and strategic funding. The Series A financing is led by MPM Capital, with Fidelity Biosciences, ARCH Venture Partners, and Medtronic participating. Alongside the equity financing, Semma entered into an undisclosed agreement with Novartis Pharmaceuticals.
NIH provided US$ 258 Million in funding for three SF universities and US$ 41 Million to SF start-up firms through Small Business Innovation Research grant scheme.
Importance & scope:
Scope:
The Scope of the Cell Therapy Conference is the premier event focusing on topics related to Cell Biology, Cell Therapy, Cell Differentiation, Cell Carcinoma, Stem Cell Lines, Stem Cell Therapy, Stem Cell Transplantation, Embryonic Stem Cells, Fetal stem cells, Adult Stem Cells, Stem Cell Technology, Pluripotent Stem Cells, Tissue-Specific Stem Cells, Cancer Stem Cells, Merkel cells, Sources of stem cells, Stem cells and orthopedic repairs, Stem cells and hard-tissue repair, Translational Research, Cell Deficiency Therapy, is to gather all the Doctors, Researchers, Business Delegates and Scientists to approach and deliver all the attendees about the latest scientific advancements on the respective sphere.
Importance:
For more than 40 years, bone marrow and peripheral blood stem cell transplants have been used to treat blood disorders such as leukemia and lymphoma, among many others. Scientists have also shown that stem cells reside in most body tissues and research continues to learn how these cells can be identified, extracted and proliferated for further use in therapy
Stem cell treatments popular across worldwide for their effectiveness. Stem cell therapy in Las Vegas treatments are popular across the town.
Back pains and other spinal pains are easily treed with stem cell therapies. In near future it is expected that stem cell therapies will be used to major disorders like Diabetes, Cancer.
Stem cell treatments are used all over the world especially in USA due to their effectiveness.
Target Audience:
Cell Therapy Scientists, Researchers and Students
Molecular Medicine Scientists, Researchers and Students
Biotechnologists
Immunologists
Health-care professionals
Gene Therapy Researchers, Scientists and Students
Cell and Gene Therapy Faculties
Cell and Gene Therapy Associations and Societies
Universities and College students
Allied health professionals in the fields of Cell and Gene Therapy, hematology, oncology, neurology, family medicine and internal medicine
Stem Cell Students, Scientists
Stem Cell Researchers and Faculty
Stem Cell Associations and Societies
Business Entrepreneurs
Training Institutes
Software developing companies
Related Companies/Industries:
AlloCure
Amorcyte
Anterogen
Antibe Therapeutics
Astellas Pharma
Athersys
Bio Cardia
BIOCELLULAR THERAPIES
Biogen Idec
CESCA THERAPEUTICS
CRC for Cell Therapy Manufacturing
CryoLife
Cynata Therapeutics
Cytori Therapeutics
DiscGenics
Fate Therapeutics
Fibrocell Science
Forticell Bioscience
Kite Pharma
MEDIPOST
Related Associations and Societies:
British Society and Gene and Cell Therapy
American Society of Gene and Cell Therapy (ASGCT)
Australasian Gene Therapy Society (AGTS)
Austrian Network for Gene Therapy
British Society of Gene Therapy (BSGT)
European Society of Gene and Cell Therapy (ESGCT)
Finnish Gene Therapy Society (FGTS)
German Gene Therapy Society (DGGT)
International Society for Cancer Gene Therapy (ISCGT)
Irish Society for Gene & Cell Therapy (ISGCT)
Israeli Society of Gene & Cell Therapy (ISGCT)
Japan Society of Gene Therapy (JSGT)
Korean Society of Gene and Cell Therapy (KSGCT)
Netherlands Society of Gene and Cell Therapy (NVGCT)
Société Francophone de Therapie Cellulaire et Génique (SFTCG)
Spanish Society of Gene and Cell Therapy (SETGyC)
Swedish Society for Gene and Cell Therapy (SSGCT)
Turkish Society of Gene & Cell Therapy (TSGCT)