Chemical Engineering Market Analysis and Reports | Austria Conference Series
Market Analysis - Chemical Engineering 2020
Submit Abstract Register Now Sessions & Tracks Program Schedule Reader Base Awards 2020
Chemical production in the European Union is expected to barely grow faster than in 2016. In general, the increase in production will remain modest against the backdrop of a sluggish domestic market. We expect competitive pressure on export markets to remain intense, even though the naphtha-based European chemical industry benefits more from low oil prices than the gas-based production in the United States.
In the United States, we expect somewhat faster growth in chemical production, at just under 2%, as new production capacity, which will also be used for export, comes onstream. Overall chemical growth is likely to decelerate somewhat in the emerging markets of Asia, mainly due to the slowdown in China, which will affect the other developing countries in the region. In Japan, we presume a weak overall economic environment and minimal growth in chemical production. In South America, the anticipated end of the recession in Argentina and Brazil will result in slight growth in chemical production in the region.

Figure 1: Chemical production Data
Materials Chemistry:
Today, many materials chemists are synthesizing functional device materials, and the discipline is often seen as directed towards producing materials with function—electrical, optical, or magnetic. Material chemistry is involved in the designing and processing of materials. Global market for catalysts is expected to reach $28.5 billion by 2020, growing at a CAGR (2015 to 2020) of over 3%. Asia-Pacific is having the largest market for catalysts accounting for more than 35% share.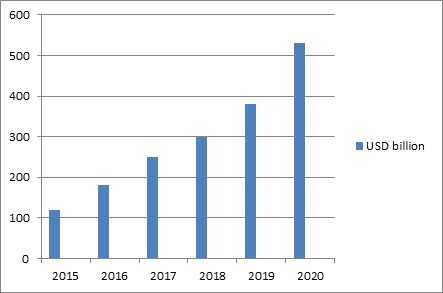 Figure 2: Growth forecast of material chemistry
Global Advanced CBRN Market:
The global chemical, biological, radiological, and nuclear (CBRN) security market is rising at a steady pace globally as demand for effective CBRN protection measures to combat terrorist attacks is at an all-time high. The threat of use of weapons of mass destruction by terrorist organizations have raised alarms to prevent possible attacks with CBRN systems. CBRN security is a rising market to address concerns related to protecting civilian lives and maintenance of economic stability.
In addition, CBRN systems are used for accidental incidents. These include events caused by human or technological errors such as accidental leaks or factory spillage of poisonous gas or liquids. Intentional CBRN incidents occur when CBRN materials are released into the environment with the intention of terrorism or war or when hazardous material is discharged into the environment deliberately.
One of the key factors driving the CBRN security market is increasing demand for CBRN security in developing countries such as India, China, and Brazil among others. In addition, African nations are expected to continue spending incessantly on CBRN surveillance systems to mitigate rising CBRN threats such as Ebola in the regaion. With continual technological advancements and increasing research initiatives worldwide, new-age CBRN security equipment are launched that primarily focus on government organizations, military, and law enforcement agencies.
Transparency Market Research estimates the global CBRN security market to be worth US$15074.8 mn by 2025 increasing from US$9890.0 mn in 2016, expanding at a CAGR of 4.8% between 2017 and 2025.
Figure 3: Global CNBR Security Market
Global Aroma Chemicals Market:
Aroma is a complex mixture of individual chemicals behaving according to their unique characteristics. These chemicals have several attributes such as polarity, volatility, stability, and surface activity among others. Among them, the chemicals with weight greater than 300 are called aroma chemicals. Perfumers use comprehensive palette of synthetic and natural aroma chemicals along with technical staff to create a peculiar commercial product.
Until a few years back, household care and personal care were the two primary segments exhibiting the demand for aroma chemicals. However, considering the latest research and development activities, the use of aroma chemicals has successfully penetrated medical and food and beverages industries. Spurred by this and efforts taken by the leading manufacturers to bolster product development and diversification, the global aroma chemicals market is forecast to exhibit a CAGR of 6.2% between 2016 and 2024. At this pace, the market's valuation is expected to reach US$6.57 bn by the end of 2024. In 2015, the market was valued at US$3.85 bn.
Figure 4: Global Aroma Chemicals Report
Global Steam Boiler Systems Market:
The global market for steam boiler systems is witnessing significant growth in its valuation, thanks to the rising demand for energy across the world. The augmenting need to improve energy efficacy of power plants and power generation process has been fueling the demand for steam boiler systems substantially. The rise in the government initiatives to encourage the usage of steam boiler systems, such as providing rebates and subsidies on their purchase, is also adding to the growth of this market remarkably. However, the high initial, as well as maintenance cost of these systems may limit their uptake, hindering the progress of this market soon.
In 2015, the global steam boiler systems market stood at US$12.0 bn. The opportunity in this market is likely to expand at a CAGR of 5.30% between 2016 and 2024 and is expected to reach US$18.9 bn by the end of 2024.
Figure 5: Global Steam Boiler Report
Chemical Engineering is glad to announce 8th World Summit on Chemical Engineering and Catalysis at Vienna, Austria on July 15-16, 2020.
Chemical engineering is a discipline influencing numerous areas of technology. In broad terms, chemical engineers conceive and design processes to produce, transform and transport materials — beginning with experimentation in the laboratory followed by implementation of the technology in full-scale production.
Chemical engineers are in great demand because of the large number of industries that depend on the synthesis and processing of chemicals and materials. In addition to traditional careers in the chemical, energy and oil industries, chemical engineers enjoy increasing opportunities in biotechnology, pharmaceuticals, electronic device fabrication and environmental engineering. The unique training of the chemical engineer becomes essential in these areas when processes involve the chemical or physical transformation of matter.