Data Mining Market Analysis and Reports | Austria Conference Series
Market Analysis - Data Mining 2020
Market Analysis
A new update to the Worldwide Semiannual Big Data and Analytics Spending Guide from International Data Corporation (IDC) forecasts worldwide revenues for big data and business analytics (BDA) will reach $150.8 billion in 2017, an increase of 12.4% over 2016. Commercial purchases of BDA-related hardware, software, and services are expected to maintain a compound annual growth rate (CAGR) of 11.9% through 2020 when revenues will be more than $210 billion. Worldwide Big Data market revenues for software and services are projected to increase from $42B in 2018 to $103B in 2027, reaching a Compound Annual Growth Rate (CAGR) of 10.48%. As part of this forecast, Wikibon estimates the worldwide Big Data market is growing at an 11.4% CAGR between 2017 and 2027, growing from $35B to $103B.
FRAMINGHAM, Mass., April 4, 2019 – Worldwide revenues for big data and business analytics (BDA) solutions are forecast to reach $189.1 billion this year, an increase of 12.0% over 2018. A new update to the Worldwide Semi-annual Big Data and Analytics Spending Guide from International Data Corporation (IDC) also shows that BDA revenues will maintain this pace of growth throughout the 2018-2022 forecast with a five-year compound annual growth rate (CAGR) of 13.2%. By 2022, IDC expects worldwide BDA revenue will be $274.3 billion.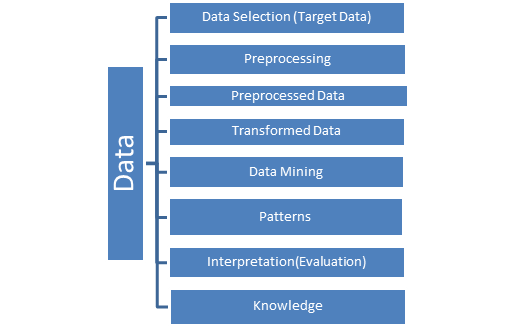 Digital transformation is a key driver of BDA spending with executive-level initiatives resulting in deep assessments of current business practices and demands for better, faster, and more comprehensive access to data and related analytics and insights," said Dan Vesset, group vice president, Analytics and Information Management at IDC. "Enterprises are rearchitecting to meet these demands and investing in modern technology that will enable them to innovate and remain competitive. BDA solutions are at the heart of many of these investments."
IT services will be the largest category of the BDA market in 2019 ($77.5 billion), followed by hardware purchases ($23.7 billion), and business services ($20.7 billion). Together, IT and business services will account for more than half of all BDA revenues throughout the forecast and will be among the categories with the fastest growth. BDA-related software revenues will be $67.2 billion in 2019, with end-user query, reporting, and analysis tools ($13.6 billion) and relational data warehouse management tools ($12.1 billion) being the two largest software categories. The BDA technology categories that will see the fastest revenue growth will be non-relational analytic data stores (34.0% CAGR) and cognitive/AI software platforms (31.4% CAGR).
In terms of deployment, more than 70% of BDA software revenues in 2019 will go toward on-premises solutions. However, revenue for BDA software delivered via the public cloud will experience very strong growth over the five-year forecast (32.3% CAGR) and will represent more than 44% of the total BDA software opportunity in 2022.
"Big Data technologies can be difficult to deploy and manage in a traditional, on premise environment. Add to that the exponential growth of data and the complexity and cost of scaling these solutions, and one can envision the organizational challenges and headaches. However, cloud can help mitigate some of these hurdles. Cloud's promise of agility, scale, and flexibility combined with the incredible insights powered by BDA delivers a one-two punch of business benefits, which are helping to accelerate BDA adoption," said Jessica Goepfert, program vice president, Customer Insights & Analysis at IDC. "When we look at the opportunity trends for BDA in the cloud, the top three industries for adoption are professional services, personal and consumer services, and media. All three industries are rife with disruption and have high levels of digitization potential. Additionally, we often find many smaller, innovative firms in this space; firms that appreciate the access to technologies that may have historically been out of reach to them either due to cost or IT complexity."
The industries currently making the largest investments in big data and business analytics solutions are banking, discrete manufacturing, professional services, process manufacturing, and federal/central government. Combined, these five industries will account for nearly half ($91.4 billion) of worldwide BDA revenues this year. The industries that will deliver the fastest BDA growth are securities and investment services (15.3% CAGR) and retail (15.2% CAGR). Retail's strong growth will enable it to move ahead of federal/central government as the fifth largest industry in 2022.

On a geographic basis, the United States will be the largest country market by a wide margin with nearly $100 billion in BDA revenues this year. Japan and the UK will generate revenues of $9.6 billion and $9.2 billion respectively this year, followed by China ($8.6 billion) and Germany ($7.9 billion). The fastest growth in the BDA market will be in Argentina and Vietnam with five-year CAGRs of 23.1% and 19.4%, respectively. China will have the third fastest growth rate with a 19.2% CAGR, which will enable it to become the second largest country for BDA revenues in 2022.
From a company size perspective, very large businesses (those with more than 1,000 employees) will be responsible for nearly two thirds of all BDA revenues throughout the forecast. Small and medium businesses (SMBs) will also be a significant contributor to BDA revenues with nearly a quarter of the worldwide revenues coming from companies with fewer than 500 employees.
The Worldwide Semi-annual Big Data and Analytics Spending Guide is designed to address the needs of organizations assessing the big data and business analytics opportunity by geography, industry, and company size. The Spending Guide provides subscribers with revenue projections for 19 technology and service categories across 19 industries, five company size bands, and 53 countries. Unlike any other research in the industry, the comprehensive Spending Guide was designed to help IT decision makers to clearly understand the industry-specific scope and direction of big data and business analytics opportunity today and over the next five years.
Scope and Importance
Data mining derives its name from the similarities between searching for valuable business information in a large database for example, finding linked products in gigabytes of store scanner data and mining a mountain for a vein of valuable ore. Both processes require either sifting through an immense amount of material, or intelligently probing it to find exactly where the value resides. Given databases of sufficient size and quality, data mining technology can generate new business opportunities by providing these capabilities:
Automated prediction of trends and behaviors.
The method of discovering predictive information in large databases is automated through data mining. Questions historically requiring extensive hands-on research can now be answered quickly directly from the results. Targeted marketing is a typical example of a predictive problem. Data mining uses data on past promotional mailings to determine the goals that will most likely optimize investment returns in the future mailings. Other predictive concerns include predicting bankruptcy and other types of default, and recognizing segments of a population likely to respond to events in a similar manner.
• Artificial neural networks: Non-linear predictive models that learn through training and resemble biological neural networks in structure.
Decision trees: Tree-shaped structures that represent sets of decisions. Such decisions create guidelines for a dataset's classification. Different decision tree approaches include Automatic Interaction Detection (CHAID) and Classification and Regression and Trees (CART) and Chi Square.
• Genetic algorithms:
Techniques of optimization use processes such as genetic variation, mutation, and natural selection in a design based on evolution principles.
• Rule induction:
Extracting useful if-then rules from statistical significance-based data. For more than a decade, most of these techniques have been used in advanced analytical methods that operate with fairly limited quantities of data. These capabilities are now evolving to integrate directly with industry-standard data warehouse and OLAP platforms
New and increasingly creative applications for it are emerging as data mining matures. Although it is possible to describe a wide variety of data mining scenarios. For the purpose of this paper the applications of data mining are divided in thefollowing categories:• Healthcare• Finance • Retail industry • Telecommunication • Text Mining & Web Mining • Higher Education
UBIQUITOUS DATA MINING (UDM)
The invention of smartphones, palmtops, cell phones, and portable devices allows omnipresent access to large amounts of information. The next natural step in the field of omnipresent computing is advanced data analysis to derive useful knowledge. Accessing and analyzing data from a ubiquitous computing device offer many challenges example, Due to communication, computing, security, and other factors, UDM adds additional costs. So one of UDM's goals is to mine data while minimizing the omnipresence value. Human-computer interaction is another challenging aspect of UDM. Visualizing patterns like classifiers, clusters, associations and others, in portable devices are usually difficult. The small display areas of serious challenges to interactive data mining environments Data management is also a difficult problem in a mobile world. In fact, the sociological and psychological implications of combining data mining technology with our lifestyle are still to be discussed. Key issues to address include UDM concepts, advanced mobile and distributed algorithms, data management problems, markup languages and other data representation techniques; compatibility with mobile database systems, technical issues (architecture, control, security and communication issues), specialized mobile devices for UDM, computer agents and UDM (agent-based approaches in UDM, interaction agents — cooperation, collaboration, negotiation, organizational behaviour), UDM (Business, Research, Engineering, Medicine and Other Disciplines Applications), UDM Location Management Issues and UDM Web-based Software Technology.
Target Audience:
Data Base engineers
Scientists/Researchers
Professors
President/Vice president
Chairs/Directors
Data Scientists
Students
Experts and Delegates
Related Companies/Industries:
Abbott Analytics San Diego, CA, USA.
Absolut Data San Francisco, CA
Acheron Analytics WA, USA.
Acorn Analytics Walnut Creek, CA,
CAC group Schaumburg, IL, USA.
CogNova Technologies Nova Scotia, Canada.
Data and Analytic Solutions Inc. (DAS)
Data Mind Prague, Czech Republic.
DataLab USA
Cognitro Analytics Washington, DC, USA.
Cognizant
Data Mining Technologies
DataMine Lab London, UK.
Intelligent Datalytics USA
Miner & Kasch Elkridge, MD.
Notch Richmond, VA.
Sigmoid Analytics USA
Ticary Solutions WA, USA.
Global Technology Connection Inc. USA.
BitRefine group Hong Kong
Related Associations and Societies:
American Statistical Association, United States
Data Mining Section of INFORMS, United States
International Institute for Analytics, Oregon
The International Machine Learning Society, Germany
IEEE Computer Society, United States
International Educational Data Mining Society, United States
The Society of Data Miners: The professional body for data analytics, data science and data mining,
Big Data Europe Empowering Communities with Data Technologies, Europe
Big Data and Society, United Kingdom
Advanced Analytics Institute, Australia
International Institute for Business Analysis, Ontario
European Knowledge Discovery Network of Excellence, Germany
National Centre for Data Mining, Chicago
Web Analytics Association, Florida
SIAM society for industrial and applied mathematics, United States
IAENG Society of Data Mining, Hong Kong
The Society of Data Miners: The professional body for data analytics, data science and data mining, United States
IEEE Computational Intelligence Society, United States
Action plan on Science in Society related issues in Epidemics and Total pandemics, Europe
Big Data in Asian Society, Singapore