Dermatologists Market Analysis and Reports | UK Conference Series
Market Analysis - Dermatologists 2017
12th Global Dermatologists Congress
(Dermatologists 2017)
Market Analysis Report for Dermatology
Up to 21-87% of the population may be affected by some type of skin problem, depending on the locale. It also contributes to significant physical and psychological disabilities. These disabilities have been measured by a number of life quality measures but the importance of skin health is often underestimated because of the chronic, non-life threatening nature of most skin diseases. Disfigurement and discomfort associated with skin problems make them among the main reasons people seek medical care, and are the cause of approximately 24% of primary care visits.
According to the American Cancer Society there are more than 2 million annual cases of basal and squamous cell skin cancer in the U.S. The occurrence of melanoma the most dangerous form of skin cancer, has increased from 47,700 diagnoses in 2000 to 75,000 in 2009. While demand for cosmetic dermatology decreased during the recession, the economic recovery combined with an aging population is driving a resurgence of demand for cosmetic procedures.
The global dermatology diagnostic devices market is expected to progress at a CAGR of 6.90% between 2015 and 2021. It was recorded at US$0.6 bn in 2014 and is expected to reach US$1.0 bn by 2023. The global dermatology therapeutics market, on the other hand, is expected to show a lower and slightly more skewered growth pattern. It is expected to progress at the CAGRs of 1.90% and 1.60% within the forecast periods of 2013 to 2018 and 2018 to 2023 respectively. This market shows a greater net worth, however, as it was already recorded at US$17.50 bn in 2014 and is expected to reach US$20.10 bn by the end of 2023.
Skin Care Products: Compared with sales of other product segments skin care products have experienced the fastest growth in recent years. Competition in this market is fierce with prices and target customers varying significantly. The market segment for middle grade products is increasing. Domestic products are more price competitive than imported ones. However, the attraction for higher quality, name brand products is solid. Facial products especially designed for Asian skin are well received by Chinese consumers. Creams and lotions have the largest sales volumes followed by facial wash creams creams. Additionally, anti-aging products extensively become prevalent for those looking to stay youthful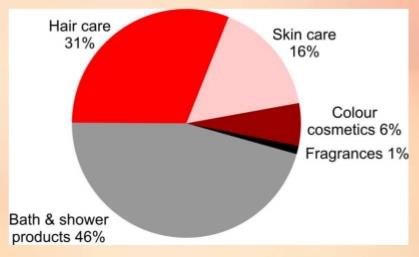 Why London, UK: London is the capital and most populous city of England and the United Kingdom standing on the River Thames in the south east of Great Britain. It was founded by the Romans, who named it Londinium. It is one of the world's leading financial centres and has the fifth-or sixth-largest metropolitan area GDP in the world depending on measurement. London is a world cultural capital. It is the world's most-visited city as measured by international arrivals and has the world's largest city airport system measured by passenger traffic. It is the world's leading investment destination, hosting more international retailers and ultra high-net-worth individuals than any other city. London's 43 universities form the largest concentration of higher education institutes in Europe, and according to 2014 report it is placed first in the world university rankings. According to the report London also ranks first in the world in software, multimedia development and design, and shares first position in technology readiness.
Tourist Attraction: London has a diverse range of peoples and cultures, and more than 300 languages are spoken. The Office for National Statistics estimated its mid-2014 population to be 8,538,689, the largest of any municipality in the European Union, and accounting for 12.5 percent of the UK population. It is a leading global city, with strengths in the arts, commerce, education, entertainment, fashion, finance, healthcare, media, professional services, research and development, tourism, and transport all contributing to its prominence. Other famous landmarks include Buckingham Palace, the London Eye, Piccadilly Circus, St Paul's Cathedral, Tower Bridge, Trafalgar Square, and The Shard. It is the home to numerous museums, galleries, libraries, sporting events and other cultural institutions, including the British Museum, National, Tate Modern, British Library and 40 West End theatres.
Conference Highlights:
· Dermatological Diseases
· Clinical and Medical Dermatology
· Esthettic and Cosmetic Dermatology
· Surgical Dermatology
· Dermatological Oncology
· Dermatology: Therapies and Advances
· Arabic & Unani Medicine
· Hair and Nails
· Dermatologists Meeting
Major Dermatology Associations and societies around the Globe:
British Association of Dermatologists
Primary Care Dermatology Society
British Cosmetic Dermatology Group
Top Dermatology Universities around the Globe:
· University of Pennsylvania
· University of California
· Newyork University
· University of Michigan Medical School
· Emory University
· Columbia University
· Thomas Jefferson University
· University of Pittsburgh
· Johns Hopkins Medical Institutions
· Harvard University
· Stanford University
· University of California, Berkeley
· University of Chicago
· Yale University
· University of California, Los Angeles (UCLA)
· Duke University
· University of Washington
· University of California, Santa Barbara
· Washington University in St Louis
· University of Minnesota
Glance at Dermatology Industry: The Dermatology industry has increasingly expanded into cosmetic dermatology, with more dermatologists offering anti-aging procedures such as dermabrasion, laser treatments and Botox. These treatments have proven to be a high-growth sector for the industry and have contributed to the industry's consistently high profit margins. During the next five years, industry revenue is expected to grow. Steadily falling unemployment and the continued implementation of healthcare reform will yield greater insurance coverage for Americans, increasing demand for dermatologist offices. The baby boomer generation especially will generate a large portion of demand, particularly for skin cancer screenings and anti-aging procedures.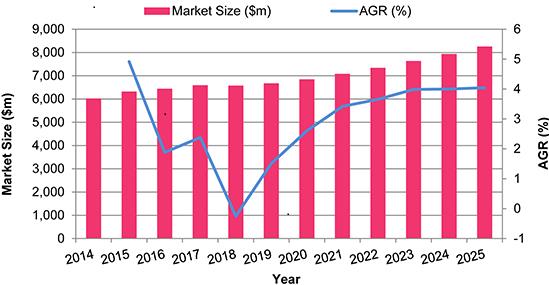 ConferenceSeries Ltd welcomes you at its CME certified 12th Global Dermatologists Congress scheduled at August 31-September 01, 2017 London, UK. The conference is organized around the theme " Dermatology: The Impact of Ethnic Skin".ConferenceSeries Ltd deals with a meeting course of action of 1000+ Global Events thorough of 300+Conferences, 500+ Upcoming and Previous Symposiums and Workshops in USA, Europe and Asia with sponsorship from 1000 more sensible social requests and disseminates 700+ Open get to journals which contains more than 30000 unmistakable personalities, reputed specialists as article board people.