Dermatology Medicine Market Analysis and Reports | UK Conference Series
Market Analysis - Dermatology Medicine 2020
Dermatology and Cosmetic Medicine Congress scheduled on April 13-14, 2020 at London, UK
Market Analysis:
The size of the global dermatology devices market will increase USD 1.17 billion between 2017-2022, accelerating at a CAGR of almost 7% during the forecast period. This growth in market size will be attributed to numerous factors including an aging population, rising disposable incomes, increased health insurance coverage, and the growing need for early diagnosis of dermatological conditions.
There will be a significant increase in the demand for devices such as dermatology lasers because of the rising adoption of medical and aesthetic laser technologies. Most of the demand for these dermatology devices is from the Americas, where countries such as the US and Brazil are the key markets. By 2023, the dermatology lasers market will grow at a CAGR of over 15% in the Americas. The demand for these lasers is also high in APAC. The adoption of anti-aging treatments is increasing in Asian countries where there is a high preference for skin rejuvenation treatments to minimize the signs of aging. European countries such as Italy, France, and Germany are also major markets for dermatology devices.
As the dermatology devices market grows, so too will the market for dermatological drugs. The 2018 year-over-year growth rate for the global dermatological drugs market was 10.37% and it is expected that the market will grow nearly USD 8.5 billion between 2017-2022. There is a large demand for stable and safe drugs that require minimal monitoring because most of the drugs that are used to treat severe dermatologic conditions are associated with neuropsychiatric adverse effects. This requirement for safer drugs will fuel the growth of the global dermatological drugs market through 2022.
Dermatological in the United Kingdom
In 2018, the NHS announced that around GBP136 million a year is spent on prescriptions that could be bought OTC. As the NHS comes under increasing financial and resources pressure due to further budget cuts, a decision was therefore made to cut back on Rx treatments routinely prescribed by GPs. A full list of which exact medicines was released by the NHS this year, which includes treatments for anti-fungal, nappy rash, head lice, haemorrhoids, athlete's foot, cold sores, and insect bites. The NHS...
Euro monitor International's Dermatological in United Kingdom report offers a comprehensive guide to the size and shape of the market at a national level. It provides the latest retail sales data 2014-2018, allowing you to identify the sectors driving growth. Forecasts to 2023 illustrate how the market is set to change.
The Global Dermatology Market to 2026
GMR Data forecasts that revenues for the dermatology drug market will reach $83.2bn in 2026. In this brand new, independently created, pharmaceutical report discover prospects for leading companies and products in the dermatology drugs market today.
Global Dermatology Market Set for Expansive Growth over Next 10 Years
A recent GMR Data report, figures indicate that revenues for the dermatology drug market will reach $83.2 billion in 2026 from a base of $31.6 billion in 2016. The largest dermatology drug markets in 2016 include areas such as acne, worth $3.89 billion globally, skin infections ($6.59 billion), and skin cancer ($5.06 billion).Robust sales in western markets, entrance of new drugs into emerging markets, and increasing prevalence of skin conditions are all driving the global forecast for the next decade.
Factors such as reducing cost measures in countries such as the UK and other European markets will threaten dermatology drug revenues, alongside factors such as generic erosion in emerging markets — China and India in particular. Emerging markets, such as BRIC countries, can offer untapped potential as these countries are spending significant resources across the healthcare spectrum; healthcare expenditure per capita has noticeably increased in these countries from 2006 to 2012.
Product coverage: Antiparasitics / Lice (Head and Body) Treatments, Antipruritics, Cold Sore Treatments, Haemorrhoid Treatments, Hair Loss Treatments, Medicated Shampoos, Nappy (Diaper) Rash Treatments, Paediatric Dermatologicals, Topical Allergy Remedies/Antihistamines, Topical Antifungals, Topical Germicidals/Antiseptics, Vaginal Antifungals.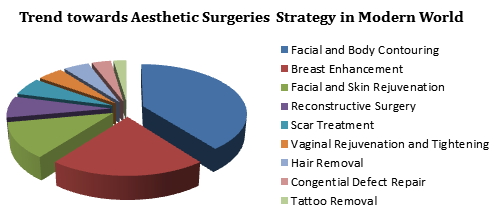 .
Target Audience: Dermatologist, Cosmetologist, Plastic Surgeons, Hair Restoration Surgeons,Various Societies and their members, Institutes-Beauty Schools, Advertising Agencies, Academicians: University Faculties, Research Scholars, and Scientists involved, Trichologists, Cosmetic Gynaecologists, Dermatology Researchers, Scientists, Cosmetic Product development and marketing professionals
Related Companies/Industries:
Doctify Limited, United Kingdom
Allergan, USA
Kerecis, Iceland
Clinipace Worldwide, USA
NovaBay Pharmaceuticals, USA
Aclaris Therapeutics, USA
Glenmark Pharmaceuticals, Switzerland
DermTech, USA
ClinTec International, UK
Roivant Sciences Inc., Switzerland
Liquidia Technologies, USA
idoc24, Sweden
ZEN-BIO, INC. , USA
Related Associations and Societies:
New Zealand Dermatological Society
Academia Española de Dermatología y Venereología
Academia Mexicana de Dermatología
African Society of Dermatology and Venereology
AIDA (Associazione Italiana Dermatologi Ambulatoriali)
American Academy of Dermatology
American Board of Dermatology
American College of Mohs Surgeons
American Dermatological Association, Inc.
American Contact Dermatitis Society
American Osteopathic College of Dermatology
American Society for Dermatologic Surgery
American Society of Dermatology
American Society of Dermatopathology
Australian and New Zealand Vulvovaginal Society
Australian Dermatology Nurses' Association
Australasian College of Dermatologists
Australasian Dermatopathology Society
British Society for Investigative Dermatology
British Society for Paediatric Dermatology
British Society of Medical Dermatology
British Society for the Study of Vulval Diseases
Bulgarian Dermatological Society