Nuclear Cardiology Market Analysis and Reports | Netherlands Conference Series
Market Analysis - Nuclear Cardiology 2017
Market Value on Nuclear Cardiology & Echocardiography
The market report of Nuclear Cardiology for the forecast period of 2016 to 2021 is expected to reach USD 7.27 Billion by 2021 from USD 4.67 Billion in 2016, growing at a CAGR of 9.3%.Based on the type the nuclear cardiology market is divided into diagnostic and therapeutic radioisotopes. In 2016 the diagnostic segment assumed the major share of nuclear cardiology market. Based on the region the market value of Nuclear Cardiology is divided into North-America, Europe, and Asia-pacific. In 2016, North-America assumed for the largest share of market followed by Asia-Pacific and Europe.
Market Growth of Nuclear Cardiology & Echocardiography
The major drives for market growth of Nuclear Cardiology is increasing the use of SPECT and PET scans, advances in radiotracers and alpha radio immunotherapy-based targeted treatment and cardiac ailments. However, some of the factors hindering the growth of the market are radiopharmaceuticals, conventional diagnostic procedures and stringent regulatory guidelines. Some of the major participants in the global market value of Nuclear Cardiology are Cardinal Health Inc. GE Healthcare, Lantheus Medical Imaging, Bayer AG, and IBA Molecular Imaging. These companies are the dominant in the nuclear cardiology market mainly due to well established presence in the field of radiopharmaceuticals, high R&D investments, and strong sales and distribution force.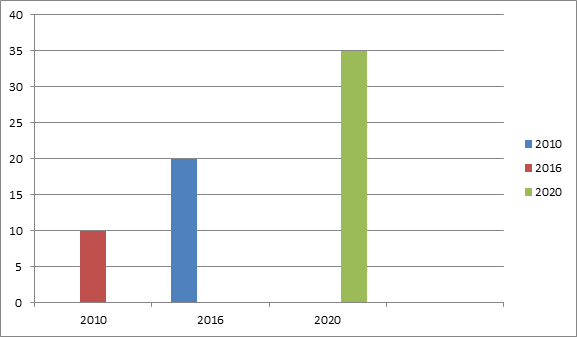 Fund Allotment to Nuclear Cardiology researches
Approximately total $132,589,56 fund is given to the Nuclear Cardiology research organisations by National Institute of Health.
Members Associated with Nuclear Cardiology
There are 560 Cardiology Specialists near and 1000 Cardiology Specialists in Netherlands and32, 000 Cardiology Specialists in worldwide.
Societies Associated with Nuclear Cardiology & Echocardiography
Netherlands:
The Netherlands Society of Cardiology
European society of cardiology
Dutch Society of Cardiology
The European Association of Echocardiography
Globe:
Arundal heart associates
Cardiology Associates, LLC Annapolis
Cardiology Associates, LLC Kent Island
Cardiovascular Specialists of Frederick
Chesapeake and Washington HeartCare, PC
Chesapeake Cardiovascular Associates- Woodholme
Child Cardiology Associates
Delaware Cardiovascular Associates Elkton Office
Patuxent Cardiology Associates
Steward Medical Group, LLC
Steward Physician Network, Inc.
Suburban Cardiology and Internal Medicine, PC
The Cardiovascular Specialists
Industries Associated with Nuclear Cardiology & Echocardiography
Globe
Bausch + Lomb,
Bayer HealthCare Pharmaceuticals,
Berlin-Chemie, Biotronik,
opTec BerlinBrandenburg
Pfizer and Sanofi
OCEAN HEALTHCARE INDUSTRIES
CLINTON INDUSTRIES INC.
Products manufactured by the industry related Nuclear Cardiology & Echocardiography
My Lab™ Gamma'-
Multipurpose ultrasound imaging smart portable ultrasound system
Ultrasound transducer
Micro convex ultrasound
Pencil probe ultrasound
Transesophageal ultrasound transducer
FUJIFILM Medical Systems U.S.A., Inc.- latest version of Synapse Cardiovascular 6.0* and
Synapse 3D
HAUSMANN INDUSTRIES, INC.-Echo-Scan
Kontron
Kontron's Medical Computers enable sustainable and viable medical solutions for several applications.
World Wide
National Institutes of Health provide funding for all the cardiology linked organizations for the research work. The funded amount for individual organizations based on the state .
Statistics of Physicians, Researchers and Academicians working on Nuclear cardiology & Echocardiography
Statistics of Physicians, Researchers and Academicians working on Nuclear Cardiology & Echocardiography are about 34,000physicians, 11,245 researchers and 9,456 academicians approximately in globe.
The Nuclear Cardiology 2017 Organizing Committee is absolutely delighted to welcome you to the 2nd International Conference on Non-invasive Cardiac Imaging, Nuclear Cardiology & Echocardiography which will be held in Amsterdam, Netherlands during September 11-12, 2017 which bring together world-class professors, scientists and cardiologists to discuss Cardiac imaging, Coronary artery diseses, Cardiac biomarkers, Echocardiogram/Echocardiography, Transesophageal echocardiography, Stress echocardiography, Three-dimensional echocardiography, Pediatric echocardiography, Nuclear Cardiology, Cardiomyopathy and Myocardium. Nuclear Cardiology is designed to provide diverse and current education that will keep medical professionals abreast of the issues affecting the prevention, diagnosis and treatment of cardiovascular disease.The conference will be organized around the theme "Emerging and Innovative technologies in the fields of Cardiac Imaging, Nuclear Cardiology & Echocardiography". Nuclear Cardiology 2017 is comprised of 15 tracks designed to offer comprehensive sessions that address current issues in Cardiac ultrasound.