Emerging Materials Market Analysis and Reports | Spain Conference Series
Market Analysis - Emerging Materials 2019
Market Analysis
We are aware of traditional materials and synthetic materials till date. As we know sky is the limit for inventions, our scientists are striving hard to create next generation materials that will exactly fit to the present world. Next-generation materials include super-light materials and active materials that react to changes in their environment and ultimately smart materials that explain how they are doing. Functional materials follow by borrowing ideas from biology to improve performance and add new behaviours. Self-assembling materials are about making large-scale products that are more precise, enabling better properties (strength, tear resistance, conductivity, etc.). By taking this in to consideration, Conference Series LLC Ltd feels privileged to announce its Internantional Conference on Emerging Materials Intech Energy Materials.
Conference Series LLC Ltd and Organizing Committee of Materials Science Conferences are pleased to invite all of you to the International Conference on Emerging Materials and Intech Energy Materials during November 27-28, 2019 in Madrid, Spain. This two days event is planned with the theme: "Emphasizing towards modernization in Material Science'' that will cover the emerging areas in Materials Science, Polymer Science and Nanotechnology.
Scope & Importance
The manifold nature of Materials Science is attracting many students and researchers to explore in this field. The growth of materials science in the United States was catalysed in part by the Advanced Research Projects Agency, which funded a series of university-hosted laboratories in the early 1960s "to expand the national program of basic research and training in the materials sciences." The field has since broadened to include every class of materials, including ceramics, polymers, semiconductors, magnetic materials, medical implant materials, biological materials and nanomaterials.
Why to attend?
International Conference on Emerging Materials Intech Energy Materials is the best platform to share your thoughts in the creation of new materials in the field of Materials Science and Nanotechnology. We feel our conference will create a bridge between students to Academicians and to business delegates. The theme and scientific sessions of this conference are designed in such a way, where attendees learn about the emerging materials and technologies that are happening worldwide. The theme "Emphasizing towards modernization in Material Science" gives the researchers scope to explore more about Emerging Materials and Energy Materials

Major Materials Science Associations around the Globe
American Chemical Society (ACS)
American Physical Society (APS)
The Materials Information Society (ASM International)
The Materials Research Society (MRS)
Microscopy Society of America (MSA)
The Minerals, Metals & Materials Society (TMS)
Sigma Xi: The Scientific Research Society
International Society for Optical Engineering (SPIE)
The American Ceramic Society (ACerS)
Major Energy Associations around the Globe
Spanish Association for Composite Materials
European Materials Research Society
European Composites Industry Association
American Physical Society
International Association of Advanced Materials
Materials Research Society of Singapore
Australian Composite Structures Society
Chinese Society for Composite Materials
Statistical Analysis of Materials Science associations in Canada and USA

Target Audience:
Materials Scientists/Research Professors/ Nanotechnologists
Physicists/Chemists
Junior/Senior research fellows of Materials Science/ Nanotechnology/ Polymer Science/
Materials Science Students
Directors of chemical companies
Materials Engineers
Members of different Materials science associations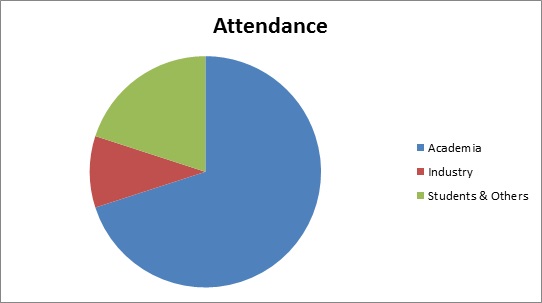 Graphical Representation of Attendance from different sectors
Universities in Canada
McGill University
University of Toronto
University of British Columbia
University of Alberta
Université de Montréal
McMaster University
University of Waterloo
Western University
University of Calgary
Queen's University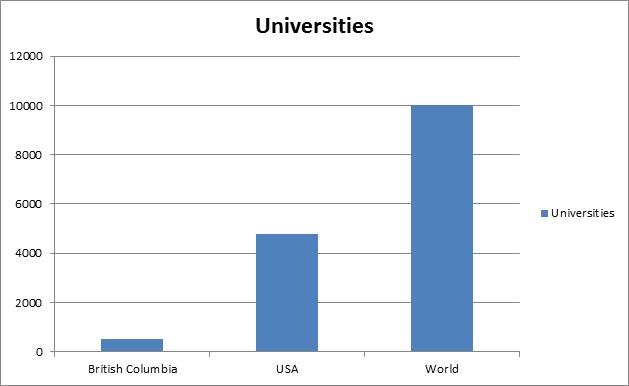 Statistical Analysis of Universities
Global Markets of Materials Science
The global market is projected to reach $6,000 million by 2020 and register a CAGR of 10.2% between 2015 and 2020 in terms of value. The growth in market is estimated to be driven by the increasing demand for aerogel materials from oil & gas and construction applications. The North American region remains the largest market, followed by Asia-Pacific. The Europe market is estimated to be growth at a steady rate due to economic recovery in the region along with the increasing concern for the building insulation and energy savings. The U.S. Bureau of Labour Statistics (BLS) produces annual wage estimates for more than 800 individual occupations. Newly released figures for 2012 put BLS Code 19-2032 (an occupational group encompassing materials scientists) in 82nd place in yearly wages. The group, which includes 7,970 employees across the country, posted an average annual salary of $89,740.
Global consumption of nanocomposites is expected to grow in unit terms from nearly 225,060 metric tons in 2014 to nearly 584,984 metric tons in 2019, a compound annual growth rate (CAGR) of 21.1% for the period of 2014 to 2019. The global market for nanofiber product reached $203.2 million and $276.8 million in 2013 and 2014, respectively. This market is projected to grow from $383.7 million in 2015 to nearly $2.0 billion in 2020, representing a compound annual growth rate (CAGR) of 38.6% between 2015 and 2020. The global nanotechnology market in environmental applications reached $23.4 billion in 2014. This market is expected to reach about $25.7 billion by 2015 and $41.8 billion by 2020, registering a compound annual growth rate (CAGR) of 10.2% from 2015 to 2020.
The global smart glass market is expected to grow from USD 2.34 Billion in 2015 to USD 8.13 Billion by 2022, at a CAGR of 19.2% between 2016 and 2022. The emerging automobile and architectural buildings end–use industry create a huge demand for the smart glass market across the world. The major factors driving the growth of the market are the need for energy-efficient solutions and government regulations for green buildings. Furthermore, the growing automotive sector is expected to drive the market in the near future.

Market Growth of Materials Testing and Service Industries
Statistics which shows growth in importance of Materials Globally: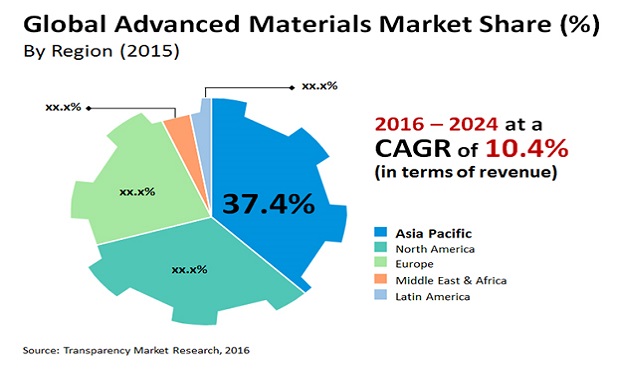 Conference Series LLC Ltd welcomes every one of the members over the globe to attend the International Conference on Emerging Materials and Energy Materials during November 27-28, 2019 in Madrid, Spain. Theme of the Conference is " Emphasizing towards modernization in Material Science" with a target to support youthful personalities and their research abilities by giving a chance to meet the specialists in the field of Materials Science, Engineering and Nanotechnology. Materials Science events are intended to investigate different applications in various fields.
Conference Series LLC Ltd organizes a conference series of 3000+ Global Events with over 600+ Conferences, 1200+ Symposiums and 1200+ Workshops in USA, Europe & Asia with support from 1000 more scientific societies and publishes 700+ Open access journals which contains over 30000 eminent personalities, reputed scientists as editorial board members.