Epidemiology Market Analysis and Reports | Italy Conference Series
Market Analysis - Epidemiology 2018
Epidemiology 2018 welcomes attendees, presenters, and exhibitors from all over the world to Rome, Italy. We are glad to welcome you all to participate and register for the '8th International Conference on Epidemiology and Public Health (Epidemiology 2018)' which is going to be held during September 17-19 in Rome, Italy
The organizing committee is harness up for an energizing and educational gathering program including inclusive lectures, symposia and workshops on various topics, notice presentations and different projects for members from all over the world. We welcome to join us at the Epidemiology-2018, where you will make certain to have an important involvement with scholars from around the world. All members of the Epidemiology-2018 organizing committee anticipate meeting you in Italy.
More subtle elements please visit- http://epidemiology.conferenceseries.com
Global Non-Communicable and Communicable Diseases Economic Burden:
Non-Communicable Diseases pose a substantial economic burden and this burden will evolve into a staggering one over the next two decades. With respect to cardiovascular diseases, chronic respiratory diseases, cancers, diabetes and mental health, the macroeconomic simulations suggest a cumulative output loss of US$ 47 trillion over the next two decades. This loss represents 75% of global GDP in 2010 (US$ 63 trillion). It also represents enough money to eradicate two dollar-a-day poverty among the 2.5 billion people in that state for more than half a century. Although high-income countries currently bear the biggest economic burden of NCDs, the developing world, especially middle-income countries, is expected to assume an ever larger share as their economies and populations grow.
Non-communicable diseases have been established as a clear threat not only to human health but also to development and economic growth. Claiming 63% of all deaths, these diseases are currently the world's main killer. Eighty percent of these deaths now occur in low- and middle-income countries. Half of those who die of chronic non-communicable diseases are in the prime of their productive years, and thus, the disability imposed and the lives lost are also endangering industry competitiveness across borders.
The evidence gathered is compelling. Over the next 20 years, NCDs will cost more than US$ 30 trillion, representing 48% of global GDP in 2010, and pushing millions of people below the poverty line. Mental health conditions alone will account for the loss of an additional US$ 16.1 trillion over this time span, with dramatic impact on productivity and quality of life. By contrast, mounting evidence highlights how millions of deaths can be averted and economic losses reduced by billions of dollars if added focus is put on prevention.
Epidemiological surveillance is conducted all over to investigate the etiological factors of illness and causes for spreading and its preventive. This conference provides the global platform for the the current research on rising and re rising diseases, infectious diseases, Noncommunicable diseases. This conference has scope to produce the medical specialty factors like origin, spread and current status of different diseases and disorders causing deaths in several countries.
It additionally covers diseases. It also covers diseases current research which would be helpful for the industries and and students and provides international identification of their researchers. Promote the use of epidemiology and its and its application to the answer of health issues.. To enhance the formulation of public policies designed, solve known local and national health issues and priorities.
To assure that all populations have access to appropriate and value effective care, as well as health promotion and disease prevention services. Encourage the development of of epidemiological ways and improvement in these strategies. The assessment and monitoring of the of the health of communities and populations at risk to identify health issues and populations at risk to identify health issues and priorities.
Promote the communication of epidemiological methods and findings amongst epidemiologists throughout the globe similarly as amongst all others involved with health. Cooperate with each national and international Organisation that square measure concerned with the promotion of health in the application of statistical ways to the solution of issues.
Improve the dissemination of epidemiological findings nationally and internationally. To boost the biostatisticians' application of statistical methods to the solution of problems encountered in public health and drugs..
We have a tendency to believe these objectives can be achieved through disseminating workshops, symposiums and open discussion forums happening at our international conference "Epidemiology 2017".
Why Rome, Italy:
Rome is the capital of Italy. Rome likewise fills in as the capital of the Lazio district. With 2,876,076 inhabitants in 1,285 km2, it is likewise the nation's most populated collective. It is the fourth-most crowded city in the European Union by populace inside city limits. It is the focal point of the Metropolitan City of Rome, which has a populace of 4.3 million occupants. Rome is situated in the focal western segment of the Italian Peninsula, inside Lazio (Latium), along the shores of the Tiber. The Vatican City is an autonomous nation inside the city limits of Rome, the main existing case of a nation inside a city, therefore Rome has been frequently characterized as capital of two states.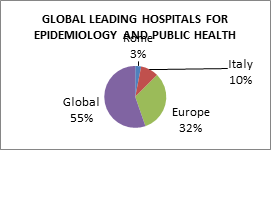 Social insurance spending in Italy represented 9.2% of GDP in 2012 (about $3,200 per capita) of which around 77% is open, somewhat lower than the normal of 9.3% in OECD nations. In 2000 Italy's human services framework was respected, by World Health Organization's positioning, as the second best on the planet after France, and as per the CIA World factbook, Italy has the world's fourteenth most elevated future. On account of its great medicinal services framework, the future during childbirth in Italy was 82.3 years in 2012, which is more than two years over the OECD normal.
Why to Attend???
With individuals from round the world fixated on finding out about Epidemiology and its advances; this is your best chance to accomplish the most vital gathering of members from the Epidemiologist people group. Lead your best chance to accomplish the most vital gathering of present and potential researchers, make a sprinkle with new revelations in the in the study of disease transmission and general Health, and get name acknowledgment at this 3-day occasion. Widely acclaimed speakers, the latest ways, strategies, improvements, and the most up to date refreshes in Infectious Diseases Epidemiology, Cardiovascular Diseases medicinal claim to fame, Cancer therapeutic strength, generative, Perinatal and Pediatric Epidemiology, Obesity/polygenic turmoil the study of disease transmission, respiratory the study of disease transmission , Psychiatric Epidemiology, Gastrointestinal Epidemiology, Oral/Dental the study of disease transmission, Injury the study of disease transmission, excretory organ Diseases, Occupational Injury restorative forte, excretory organ Diseases the study of disease transmission, movement of Aging, epidemiological contextual investigations, Pharmacoepidemiology, Public Health Systems, Global human services political economy, Health informatics, Public wellbeing, Innovation, effects and Trade, Public Health Management are signs of this meeting.
A novel chance for Advertisers and Sponsors at this International event
http://epidemiology.conferenceseries.com/sponsors.php
GLOBAL UNIVERSITIES FUNDING FOR EPIDEMIOLOGY: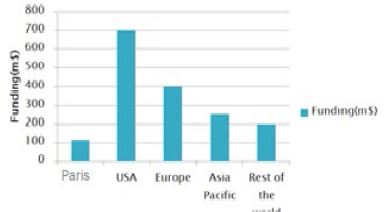 GLOBAL TARGET AUDIENCE FOR EPIDEMIOLOGY 2017:
Academicians, Biostaticans, Cardiologists, Community health workers, Community planners, Community service providers, Community based organization staff, Dentists, Environmental health professionals, Epidemiologists, Gynecologists, Health Educators, Health officials, Local Public Health Agency Staff, Master/PhD students, Medical professionals, Mental Health Professionals, Neurologist, NGO, workers, Oncologists, Paramedics, Patient Navigators, Physicians, Policy makers, Program coordinators and administrators, Psychiatrists, Public health educators, Public health nurses, Public health professionals, Registered Nurses, Related health professionals, Researchers and faculty, Scientists, State Public health agency staff and others.