Euro Cardiology Market Analysis and Reports | Hungary Conference Series
Market Analysis - Euro Cardiology 2017
Cardiology is a branch of medicine dealing with disorders/malfunctioning of the heart and parts of the circulatory system as well. The field includes medical diagnosis and treatment of heart failure, coronary artery disease, congenital heart defects, valvular heart disease and electrophysiology.
The main aim of the Cardiology conferences is to provide expert insight into recent advances in areas of cardiology. The conference will cover an array of topics like Cardiac stroke, cardiovascular disease, arrhythmias, interventional cardiology, pediatric cardiology, coronary heart diseases and clinical cardiology. The vision behind the conference is to serve as a unique global platform for cardiologists, cardiac surgeons and researchers from world-renowned institutions to share and exchange new clinical studies and advancements in dealing with cardiac diseases.
Cardiology events have a wide scope globally in guiding cardiologists, scientists, research scholars, medical practitioners, leading medical industries to champion professional and social relationship with other organizations and actively concur within the analysis and safe utilization of the medicine with honor and ethics. The scientific conferences include oral and poster presentations, seminars, and workshops from the professionals working within the field of medicine
Global Market Analysis of Euro Cardiology 2017:
The global market for cardiovascular diagnostics and therapy increased from $111 billion in 2006 to an estimated $119.8 billion in 2007. It should reach $192.4 billion through 2012, a compound annual growth rate (CAGR) of 9.9%. The cardiovascular diagnostics market represents one of the largest sectors in the diagnostics industry chiefly due to the high prevalence rate of and mortality from cardiovascular disease. Of the cardiovascular diagnostics, devices and drugs markets, the drugs market is the largest, worth an estimated $82.4 billion in 2007 and expected to reach $121.6 billion in 2012.
Cardiology conference will be a great success now a days as the awareness for the treatment of Cardiovascular diseases is very necessary among the people and all will come to know about the new researches going on and inventions in the field of Cardiology. Cardiology (Devices & Technology) - Global Trends, Estimates and Forecasts, 2012-2018 market research report says global interventional cardiology market is estimated to reach US$22.2 billion by 2016.
Hospitals Associated with Cardiology Surgery Research:
Members Associated with Cardiology:
Statistics of total no of deaths due to Cardiovascular diseases:
Cardiovascular disease is the leading global cause of death, accounting for 17.3 million deaths per year, a number that is expected to grow to more than 23.6 million by 2030. Of these deaths, an estimated 7.4 million were due to coronary heart disease and 6.7 million were due to stroke.
Total no of deaths :- 17327000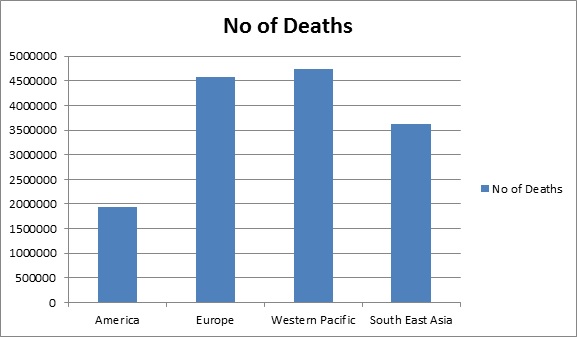 Market Growth of Cardiology Research in the last and upcoming years:
The global cardiovascular device industry is growing rapidly and exhibits signs that it will continue to evolve and expand to reach over $97 billion by 2015, up from nearly $85 billion in 2010. The global market for Cardiology surgery was valued at $29.7 billion in 2012. This market reached nearly $31.7 billion in 2013 and nearly $47.2 billion by 2018, a compound annual growth rate (CAGR) of 8.3% for the period of 2013 to 2018 according to a study from BCC Research.