Euro Personalized Medicine Market Analysis and Reports | Italy Conference Series
Market Analysis - Euro Personalized Medicine 2018
Market Analysis:
Scope and importance:
8th International Conference on Predictive, Preventive & Personalized Medicine and Molecular Diagnostics contributes the opportunities to determine advance techniques used in Diagnostics labs, Genetics, Biology labs and which basically deals with the latest research and developments in the sphere of genetics and molecular biology. This Conference will provide a perfect platform to all the International mix of leading Research Scholars, and Scientists achieved eminence in their field of study, research academicians from the universities and research institutions, industrial research professionals and business associates along with Ph.D. Students to come and inform all the attendees about the latest scientific advancements on the respective sphere.
8th International Conference on Predictive, Preventive & Personalized Medicine and Molecular Diagnostics is a perfect platform for Expanding the innovative techniques and novel research trends in clinical genetics. Clinical research is a versatile conference that offers expert diagnosis, treatment all types of disorders in genetics and Drug therapies, Biological therapies. With the Annual meeting on Geneticist's, Cyto-pathologists, Pathologist, Clinical research, case reports we will expect the expert gathering from Universe so that novel idea or novel research will come with a discussion at the conference and that will be fruitful to children adversity from different types of diseases. This International Personalized Medicine Conference additionally supports the dynamic cooperation of youthful understudy analysts as we are facilitating Poster Award Competition and Young research Forum at the meeting setting.
Market research:
The global personalized medicine in market was valued at USD 1,007.88 billion in 2014 and is expected to reach USD 2,452.50 billion in 2022, growing at a CAGR of 11.8% over the forecast period. Key drivers of the market include growing development of next generation sequencing, whole genome technology, companion diagnostics and growing number of retail clinics. Growing healthcare expenditure levels triggering the need for an effective diagnostic procedure for cancer, growing prevalence of cancer and increasing usage of combination biomarkers for diagnostics are few factors expected to boost market growth. Increasing adoption of next generation sequencing for genetic mapping of patients by clinicians and medical practitioners worldwide, and growing support for personalized medicine by reimbursement and regulatory landscape are also factors expected to drive demand through to 2022. Market growth is also expected to rise through the novel introduction of drugs with associated and companion diagnostics, and growing usage of highly sensitive, accurate genetic diagnostic techniques for disease testing and risk assessment. Anticipated increase advanced DNA diagnostic usage combined with the reduction in implementation costs for whole genome sequencing is expected to considerably increase penetration rates.
Advancements in the field of genomics have created ample opportunities for personalized medicines to emerge in the healthcare industry. Personalized medicine represents an interface of therapeutics and diagnostics. It involves the tailoring of treatments as per individuals. The growing research applications and identification of molecular markers towards disease predisposition and progression have led to the growth of personalized medicine. Industry players have also rapidly adopted this field and are progressing towards achieving higher goals in the same. According to our new research report, "Personalized Medicine Market Analysis", the U.S. represents the brightest market for personalized medicine and is anticipated to grow at a CAGR of around 9.5% during 2012-2018. The need for rapid detection of diseases, especially cancer, and their more efficient treatments are primarily driving this market. Besides USA, countries like the U.K., France, Germany, India, China, and Japan have also been trying to pioneer personalized medicine with the help of advanced technologies. A lot of investment has been undergoing for research and development to develop biomarkers and personalized healthcare solutions in order to improve the medical outcomes. Our report provides a prudent analysis at the country level, elucidating the level of personalized medicine penetration, recent industry developments and the future growth prospects. Companies are actively involved in the development of advanced technological tools and diagnostic equipment's that help in promoting personalized medicine. Strategic alliances and consolidation has also become a common trend towards greater market presence. Academic and private research institutions as well as small biotech and major pharmaceutical companies are increasingly looking for alternative ways to strengthen their pipelines. The report highlights the various strategies being adopted by market players and research institutes to promote growth in this field. The report also covers the industry positioning in terms of the major therapeutic areas. The study also provides an insight into the segment-wise competitive landscape, which includes the profiles of Pharmaceutical/Biotech, Diagnostic, IT/Informatics, and Research Tool companies across the globe. Through the report, companies planning to venture into the personalized medicine sector will also have an in-depth understanding of the industry dynamics.
Conference highlights:
Molecular Diagnostics in Personalized Medicine
Biomarkers in Personalized Medicine
Pharmacogenetics in Personalized Medicine
Pharmacogenomics in Personalized Medicine
Pharmacoproteomics in Personalized Medicine
Metabolomics Personalized Medicine
Personalized Biological Therapies
Personalized Therapy of Cancer
Treatment of Infectious Diseases
Treatment of neurological disorders
Treatment of Psychiatric Disorders
Treatment of Cardio vascular disorders
Treatment of Pulmonary Disorders
Treatment of Genetic Disorders
Treatment of immune disorders
Personalized in HealthCare
Developed of personalized medicine
Ethics of personalized medicine
Economics of personalized medicine
Regulatory of Personalized medicine
Future of Personalized medicine
Clinical Management in Personalized Medicine
Personalized Medicine in lung Cancer
Personalized Medicine in Oncology
Why to attend?
To meet people and organizations addressing these same key issues.
To meet people with whom you've established a relationship on social media.
To learn about job, internship, project and other work-based possibilities.
To learn about fellowship and grant opportunities relevant to your area(s) of interest.
To gain insight into the experiences of others who face challenges similar to yours.
To learn about publications and other resources relevant to your area(s) of interest.
Be Part of it!
This conference focusing on all the major aspects in the fields of Specialized from Molecular Genetics and Genomics, Pathologists, Specialists, Clinical Geneticist, Cytogenetic Diagnostics, Therapists, Researchers etc.
It would be beneficial for all the students who ever willing to enter into corporate worlds targeting to the respective fields
This Meeting strategic astuteness is to be an event for bringing together Scientists, Physicians, International mix of leading Universities, Diagnostics and Geneticists Institutions, Companies and Clinical to transform the practices to control and cure these genetic disorders etc.
Top Companies Worldwide:
Aurinia Pharmaceuticals
IR2Dx
Genetic Signatures
Atomo Diagnostics
Sienna Cancer Diagnostics
Cellmid
Biocrates
Aposcience
Viennalab Diagnostics
BCR Diagnostics
Avant Diagnostics
Iron Horse Diagnostics
Accelerate Diagnostics
Contextual Genomics
Immunodiagnostics systems
Janssen Diagnostics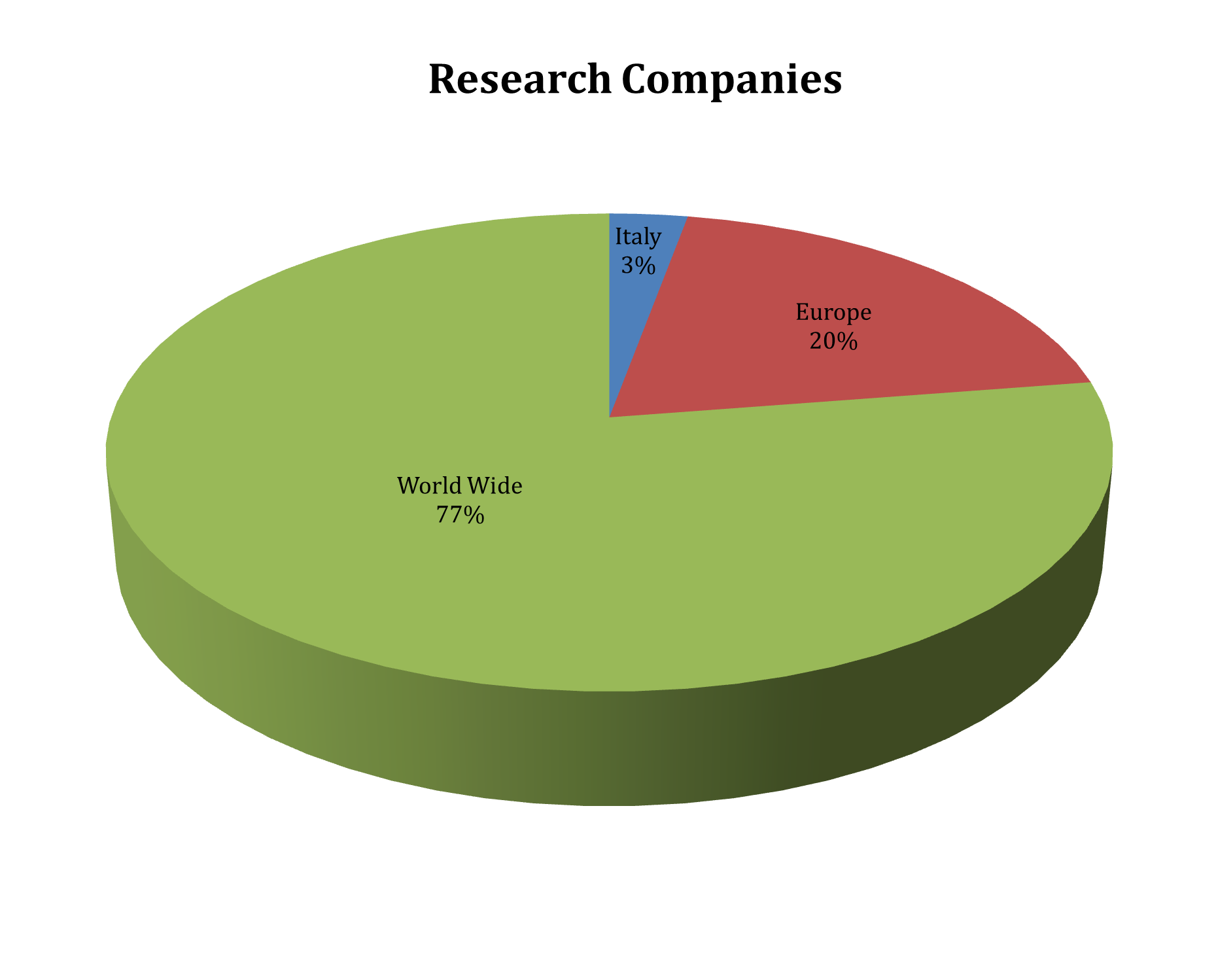 Associations & Societies:
International Society of Personalized Medicine
Bulgarian Association for Personalized Medicine
Personalized Medicine – American Association
GeneWatch
The Genome Analysis Centre
Wellcome Trust Sanger Institute
Wellcome Trust Centre for Human Genetics
International Plant Genetic Resources Institute
Genetic Professional Societies
Genetics society of America
The society of molecular Biology & Evolution
European Society of Human Genetics
Center for genetics and Society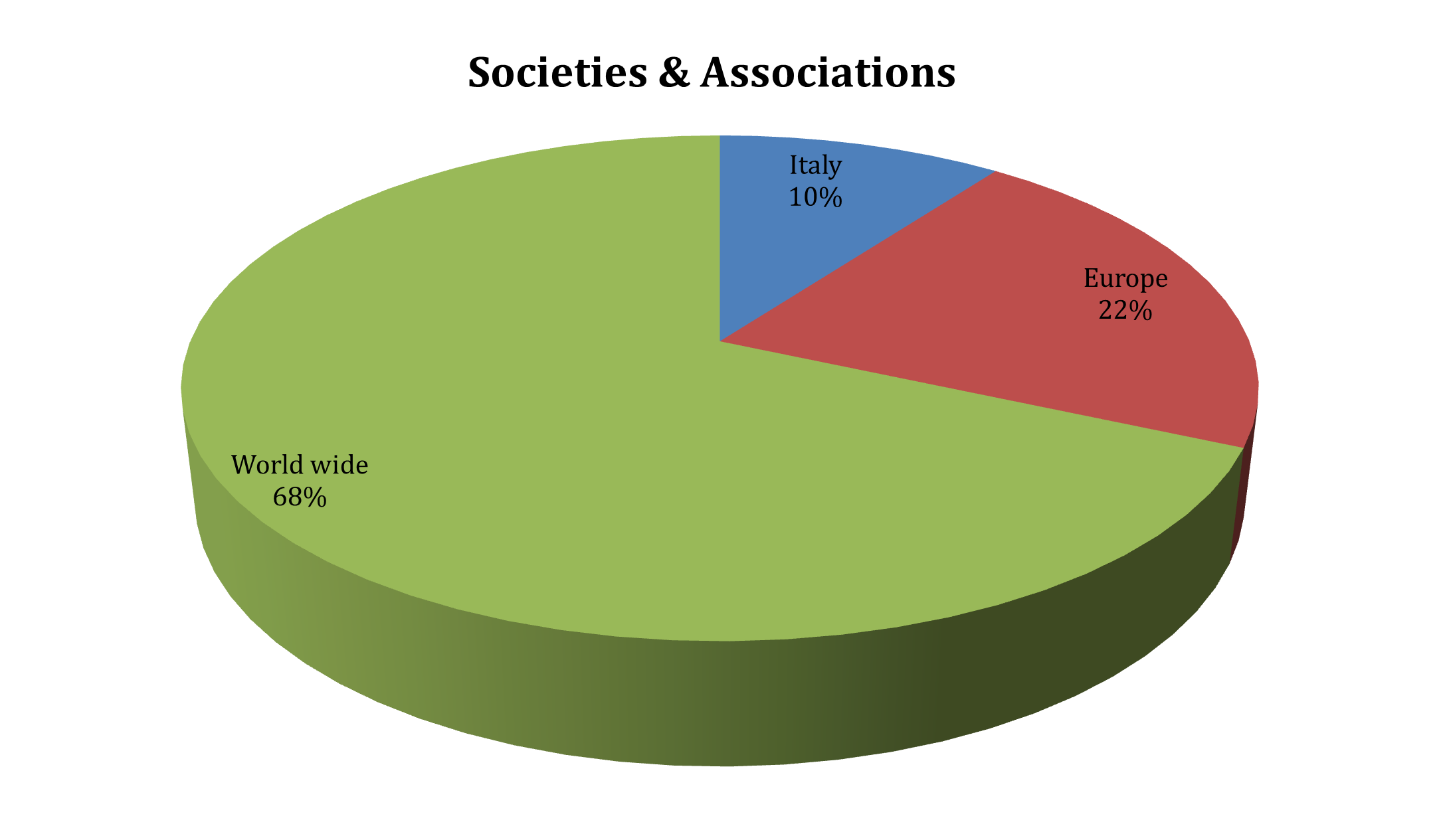 Top Hospitals in Italy :
Rome American Hospital
Concordia Hospital
Ospedale Fatebenefratelli
Nuovo Regina Margherita
Ospedale Oftalmico
Salvator Mundi International Hospital
Ospedale Santa Maria Nuova
Hospital of Innocents
San Raffaele Hospital
Ospedale Antonio Cardarelli
Ospedale Evangelico Villa Betania
Ospedale Santobono
Universities:
Europe
University of Sheffield
University of Cambridge
University of Manchester
University of Lisbon
King's College London
Newcastle University
University of Nottingham
University of Glasgow
University of Milan
Cardiff University
Durham University
University of Bristol
University of Aberdeen
Virginia Cancer Institute
University of Warwick
University of Oxford
University of Edinburgh
In Rome
Sapienza University of Rome
University of Rome III
University of RomezII "Tor Vergata"
Foro Italico
University of Rome
Rome ISI
LUISS University of Rome
S. Pio V University of Rome
Maria SS. Assunta University of Rome
Biomedical University of Rome
European University of Rome
Niccolò Cusano University
Marconi University
Target Audience:
Pathologists, Specialists, Clinical Geneticist, Cytogenetic Diagnostics, Therapists, Researchers, Neurologists and Directors, Physicians, Neuroscientists, Specialists, researchers, health care professionals, Professors, Lecturers and Students from Academia in the study of Personalized Medicine , Diagnosis and Genomics.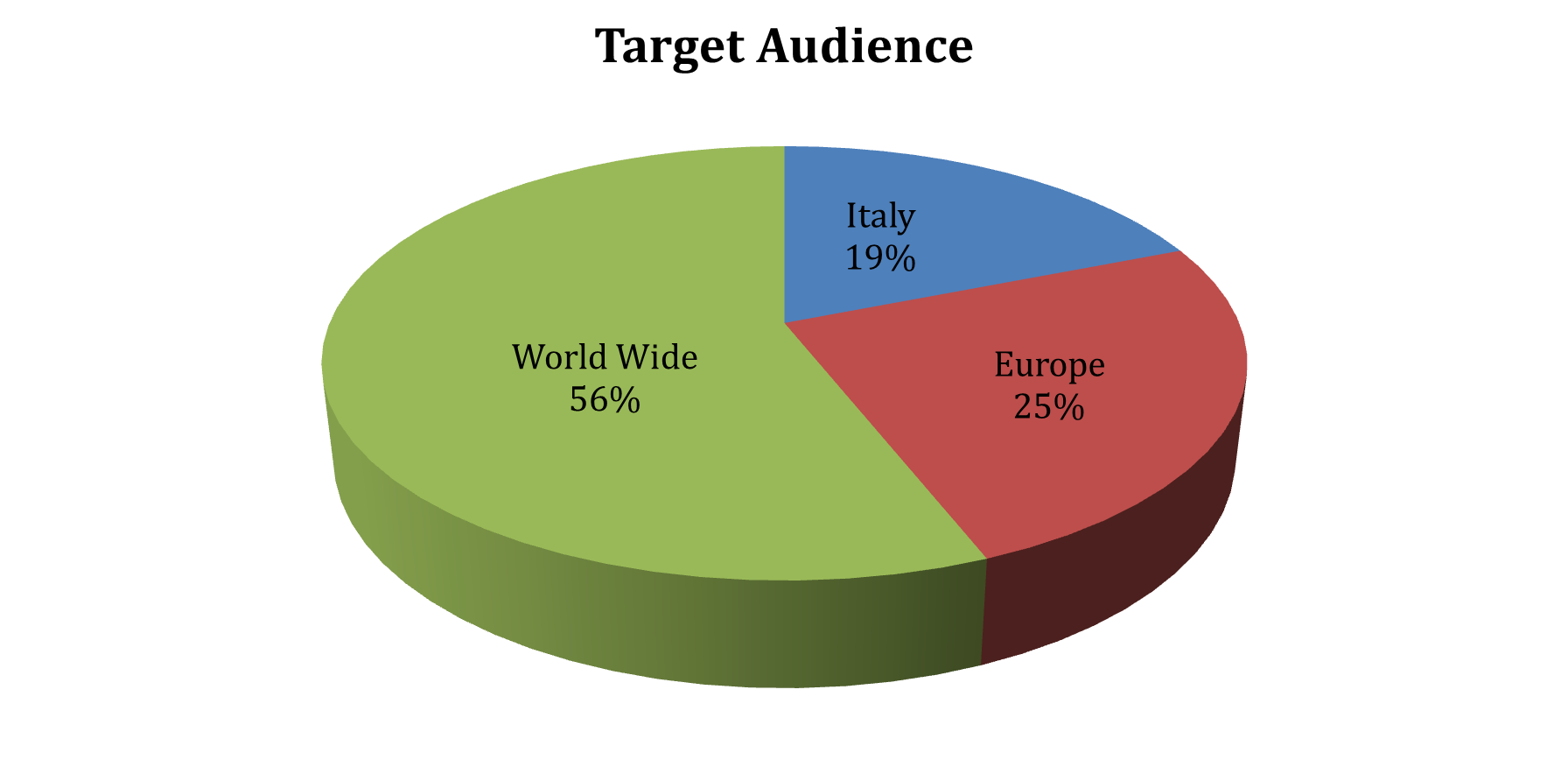 About Conference

We would like to solicit your gracious presence at the upcoming 8th European Conference on Predictive Preventive and Personalized Medicine & Molecular Diagnostics during August 20-21, in Rome, Italy

WHAT IT IS?

Preventive Medicine

Preventive healthcare consists of measures taken for disease prevention, as opposed to disease treatment. A medicine or other treatment designed to prevent disease or ill healths. which are affected by environmental factors, genetic predisposition, disease agents, and lifestyle choices.

Predictive Medicine

The branch of medical science or practice concerned with the prediction of the occurrence or course of disease in individual patients, now especially using genetic information.

Molecular diagnostics

Molecular diagnostics method used to analyse biological markers in the genome and proteome and by applying molecular biology to medical testing. This technique is used to diagnose and monitor disease, detect risk, and decide which therapies will work best for individual patients.

Personalized medicine

Personalized medicine is a medical practice that separates patients into different groups with medical decisions, practices, interventions and products being tailored to the individual patient based on their predicted response and risk of disease.

Personalized Medicine is a individualized treatment which implies the solution of particular medications and therapeutics. Personalized Medicine 2017 highlights the topic "Unleashing the novel approaches in advancing Personalized Medicine" alongside the logical system clears an approach to assemble visionaries through the exploration talks and presentations. A definitive mission of the meeting is to advance numerous interesting the Novel Approaches and Innovations in customized prescription and social insurance, serves a motivation for the progression of Molecular Diagnostics, a brief talk on Protein Biomarkers, extraordinary spotlight on Genetics Informed Personalized Immunotherapy and Stem Cells Therapy as the Future of Personalized Medicine. Customized Medicine guarantees numerous restorative advancements, and can possibly change the way medications are found and utilized.

Conference series LLC is devotedly involved in conducting 300+ Conference series LLC Every Year across Europe, USA (Baltimore, Chicago, Las Vegas, Philadelphia, and San Antonio) and almost all other parts of the world with support from 1000 more scientific societies and Publishes 400+ Open access journals which contains over 30000 eminent personalities, reputed scientists as editorial board members.

Personalized medicine therapeutics and companion diagnostic market have huge opportunities for growth in healthcare and will improve therapeutic effectiveness and reduce the severity of adverse effects approach to drug therapies. Personalized cancer medicine is self-made samples of translating cancer genetics into medical. There is a huge contribution of Genomic medicine by revealing genomic variations; have an effect on health, sickness and drug response. Biomarker also play vital role in the biological characteristic which can be molecular, anatomic, physiologic and chemical change drug development research which turns biomarkers into companion diagnostics.