Global Nursing Practice Market Analysis and Reports | Japan Conference Series
Market Analysis - Global Nursing Practice 2018
Introduction:-
Nursing is defined as the diagnoses and treatment of human responses to actual or potential health problems. Nurses do a lot more then care for physical and psychological symptoms.
Simply stated, "Doctors cure but Nurses care". The role of a nurse has changed over the years. By creating a formal Nursing training program, Florence Nightingale is credited to bring respectability to the profession of Nursing. Nightingale's philosophy of Nursing influenced and changed the profession for good. These principles of cleanliness, disease prevention, nurse/patient relationship, continuing education and medical teamwork are still the basis of modern Nursing training.
The Nursing profession has become both a science and an art. Nurses use evidence based knowledge, while conveying empathy, kindness and concern, to care for patients holistically. Nurses also play the role of educator, teaching patients and families' ways to maintain optimal health by promoting wellness, educating about medications, health problems and measures to prevent complications from diseases.
Nursing care refers to collaborative and autonomous care of individuals of all ages, group, communities and families by skilled person or nurses. Nurses are trained professionals which promote health and prevent diseases. Nursing care includes approaches of personalized care with more safety, convenience and comfort.
Throughout the 21st century, the role of nurse has evolved significantly. Nurses work in a variety of settings, including the hospital, the classroom, the community health department, the business sector, home health care, and the laboratory. Although each role carries different responsibilities, the primary goal of a professional nurse remains the same: to be the client's advocate and provide optimal care on the basis of evidence obtained through research. In recent time there is increased demand of Nursing care due to rising aging population. Rising concern for better healthcare and increasing prevalence of various diseases such as diabetes and cancer are some of the key factors driving the growth of the global Nursing care market. In addition, increasing healthcare awareness and long term care system is also fuelling the growth of the global Nursing care market. However, lack of reimbursements for Nursing care and high cost of healthcare is restraining the growth of the global Nursing care market. In addition, lack of skilled professionals is also restraining the global Nursing care market.
Rise in personalized care would develop an opportunity for the growth of the global Nursing care market. However, lack of proper healthcare system in rural areas and availability of less number of trained nurses are some of the key challenges for the growth of the global Nursing care market. Increasing home care market is one of the trends for the global Nursing care market. Some of the major companies operating in the global Nursing care market are Emeritus Corporation, Genesis Healthcare, and Life Care Centers for America, Kindred Healthcare and Extendicare.
Importance & Scope:-
Global Nursing Practice 2018 will be the best stage for every one of the Academics, Certified Nurse Specialist, Licensed Nurse Practitioners, Registered Nurses, explores researchers, understudies who are working in this field to trade their insight identified with Nursing Research and Evidence Based Practice. This worldwide occasion is a push to comprehend the fundamental organic methodology which is revised to build adequacy, exactness, survivability, and nature of life. Experts will clarify how another era of treatment choices gives patients new trust in the battle against disease. Geographically, the worldwide disease treatment market is ordered into areas to be specific, North America, Latin America, Western Europe, Eastern Europe, Asia-Pacific, Japan, Middle East and Africa.
Why to attend???
It will provide exposure to the possibilities in Nursing. It will also provide insight to the novel inventions and techniques. It is very beneficial for the students, physicians, nurses, doctors, health care people, professors because it provides knowledge in the field. It also gives opportunities to the Nursing societies in Spain to showcase their knowledge and have face to face meetings with scientists increasing their business opportunities. It also gives opportunity to know about their market competitors.
About Tokyo:-
Tokyo, Japan's busy capital mixes the ultramodern and the traditional, from neon-lit skyscrapers to historic temples. The opulent Meiji Shinto Shrine is known for its towering gate and surrounding woods. The Imperial Palace sits amid large public gardens. The city's many museums offer exhibits ranging from classical art (in the Tokyo National Museum) to a reconstructed kabuki theater (in the Edo-Tokyo Museum).
Tokyo is a mega-metropolis of dizzying contradictions, both familiar and foreign. It has neon, skyscrapers and salary man crowds, packed trains, cutting-edge architecture and futuristic technology. But it also has ancient shrines, plant-covered wooden houses, cycling grannies, old-school sweet shops and village-like lanes. It is one of the planet's most densely populated cities (as any rush-hour train journey will demonstrate), with a hyperactive skyline that changes as regularly as the sun rises and sets. Yet it is also a city rooted in its traditions and in possession of a calm and efficient rhythm that belies its sprawling dimensions. And even though its home to a 13 million-plus population, trains run on time, there is no public litter and street crime is near non-existent. In short, it works.
Another key enticement is the food from sushi to soba, and everything in between. Tokyo is a nirvana for foodies, and has the world's highest volume of Michelin stars in a city. Shopping is another highlight it's worth bringing an empty suitcase to fill with hard-to-resist gadgets, trendsetting garments and treasures from craft and design stores
Why Japan?
According to reports from the Ministry of Finance and the Ministry of Health, Labor and Welfare, Japan, the country spent $480 billion on healthcare in 2013, which approximates to 9.8% of the GDP. The numbers are expected to increase 3% every year and reach 10% of the GDP by the year 2018.
The Japanese Nursing Association (JNA) certifies nurses in three categories: Certified Nurse, Certified Nurse Administrator and Certified Nurse Specialist. All three levels of certification require that the nurse pass the national Nursing examination as well as a certification test administered by the JNA. Requirements of Nursing education in Japan are that candidates have completed twelve years of basic academic study and then three years of basic Nursing education. After completing their studies, students must pass the national licensing examination and obtain a license from the Minister of Health, Labor, and Welfare in the case of nurses, or from the prefectural governor, for nurse assistants. Foreign nurses who wish to work in Japan are required to pass the licensing examination and obtain a Japanese Nursing license.
Certified Nurses (CN) are required to take six months training in cancer and chemotherapy Nursing, emergency care, hospice care, intensive care Nursing, wound and continence Nursing, and pain management Nursing, after completion of their basic Nursing licensing. As of July 2015, nearly 16,000 CNs were working in Japan in various specialties including cancer care, chronic care, dementia Nursing, diabetes Nursing, dialysis Nursing, emergency care, heart care, infection control, infertility Nursing, neonatal care, rehabilitative care, respiratory care, and other specialized fields
Certified Nurse Administrators (CNA) are required to complete a master's program in management at a graduate school or university or a certification from a nurses training education program.
Certified Nurse Specialists (CNS) are required to complete a master's program for specialized fields, including Cancer Nursing, Child Health Nursing, Chronic Care Nursing, Community Health Nursing, Critical Care Nursing, Family Health Nursing, Gerontological Nursing, Home Care Nursing, Infection Control Nursing, Psychiatric/Mental Health Nursing or Women's Health Nursing, after obtaining their national licensing. In addition, certification requires a minimum of five years clinical experience.
Key geographies evaluated in this report are:
North America | U.S | Canada | Europe | France | Germany | Italy | Spain | UK | Eastern Europe | China | India | Japan | Australia | Latin America | Argentina | Brazil
Colleges of Nursing in Japan:
Japanese Red Cross Akita College of Nursing | Aichi Prefectural College of Nursing & Health | Iwate College of Nursing | Niigata College of Nursing | Okinawa Prefectural College of Nursing | Kawasaki City College of Nursing | St. Luke's College of Nursing | Teikyo Heisei Nursing Junior College | Yamagata Prefectural University of Health Sciences | Japanese Red Cross College of Nursing | The Japanese Red Cross Hiroshima College of Nursing | Japanese Red Cross Hokkaido College of Nursing | Akita University of Nursing and Welfare | Aomori University of Health and Welfare | Chiba College of Health Science
Associations around the globe:
ICN- International Council of Nurses | International Child Health Nursing Alliance | International Childbirth Education Association | International Council of Nurses | International Nurses Society on Addictions | International Society for Psychiatric-Mental Health Nurses | Academy of Neonatal Nursing | Air & Surface Transport Nurses Association | Carolinas Association of Neonatal Nurse Practitioners | Center for American Nurses | Emergency Nurses Association | Eastern Nursing Research Society (ENRS) | Gerontological Advanced Practice Nurses Association | American Academy of Nurse Practitioners | National Association of Clinical Nurse Specialists
Associations and Societies in Japan:
Japanese Nursing Association
International Council of Nurses
Japanese Nursing Association
International Confederation of Midwives
Major Nursing associations in Japan:
The Japanese Nursing Association
The Foreign Nurses Association in Japan
Nursing Statistics:
Number of Registered Nurses
Japan: 1,086,110
Worldwide: 20,380,127
5.3% of the world's registered nurses are from Japan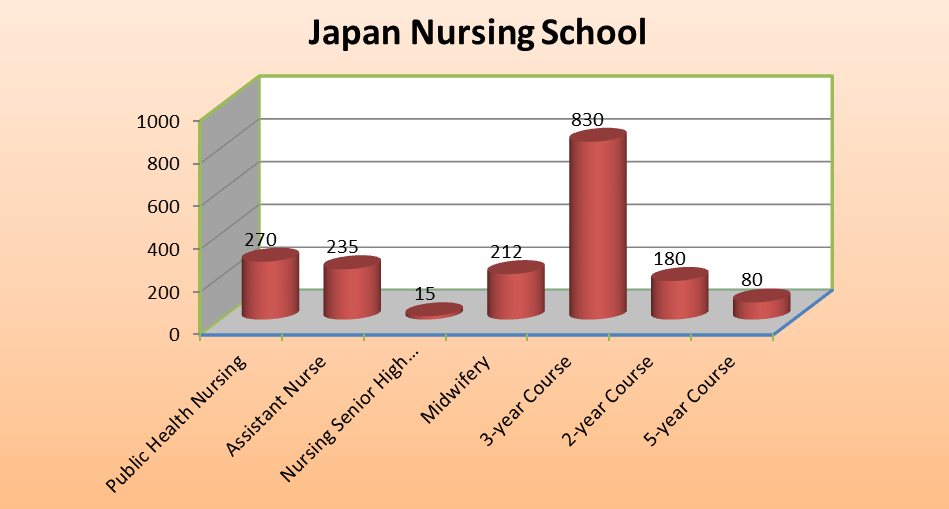 Japan has a total of 87,312 medical facilities, with 1,328,652 Nursing staff and 311,205 physicians distributed in various parts of Japan
About the Conference:-
Conference Series Ltd proudly invites you to the 49th Annual Nursing Research and Evidence Based Practice Conference being held conducted from August 20-21, Tokyo, Japan which will include Oral talks, prompt keynote presentations, poster presentations and exhibitions.
Conference Series Ltd organizes 3000+ global events with over 600+ conferences, 1200+ symposiums and 1200+ workshops on medical, pharma, Engineering, science & technology and business.
Conference Series teams with CED, a Joint Accreditation Provider, as Joint Providers of accredited continuing education activities for the healthcare team consisting of physicians, nurses and pharmacists. As co-providers, all activities are planned and implemented in compliance with the educational standards of Joint Accreditation formed by the accreditation standards and essentials of the ACCME and the ANCC. Complete activity information is presented at the activity and on the activity web page.
Summary:
Nursing Research and Evidence Based Practice Conference 2018 offers a cutting edge program of renowned international speakers, specialist concurrent sessions, short paper and poster presentations attracting over 450 experts in the conference providing an opportunity for nurses to learn the mechanics of the research process and the evidence based practice through interactions with experienced nurse researchers and practitioners. We encourage nurses from clinical practice, academic and administrative settings, and nursing students to use this forum to learn more about the wonderful research activities and to stimulate further interest in future research. In addition to cutting-edge presentations and debates, this year agenda provides you an opportunity to participate in or organize a workshop.
The Nursing Research and Evidence Based Practice Conference 2018 has been carefully designed with various multi and interdisciplinary tracks to reach the core objective of the conference that is to provide a platform for both academia and industry experts and professionals to gather, exchange Intel and build network in their respective fields. We cordially invite all concerned people to come join us at our event and make it successful by your participation.
A comprehensive range of topics will be discussed in the event including Accelerated Nurse Program, Adult Health Nursing, Clinical Nurse Specialist (CNS), Clinical Nursing Research, Critical Care Nursing, Dental Nursing, Emergency Nursing, Evidence Based Clinical Practice, Evidence Based Medicine, Evidence Based Nursing, Gerontological Nursing, Licensed Practical Nurse (Lpn), Midwifery, Nursing Education, Nursing Informatics, Nursing Practice, Pediatric Nursing, Registered Nurse, Travel Nursing, Mental Health Nursing. At Conference Series, it is our ideology to bring maximum exposure to our attendees, so we make sure the event is a blend which covers professionals such as Registered nurses, Clinical nurse Specialists, Nursing professionals from academia & industry making the conference a perfect platform.
Why Attend the Conference?
In today's increasingly complex healthcare environment your career and level of patient care depends on your ability to further your education and skills. One way you can extend your knowledge and enhance your skills is through attending and participating in nursing conferences.
Networking – participating in nursing conferences gives you a way to meet, interact with, and make contacts with other experts in your specialty area.
Continuing education and skill development – nursing conferences offer a chance to learn about several educational advancements in one place. Keynote presentations and oral presentations are designed to introduce you to new technologies, train you to use new equipment, or provide you with the opportunity to attend sessions where one can learn about the latest advances in their respective specialty area.
Career advancement – keeping up with new advances in the profession will help to advance your career and potentially allow you to earn more money. Employers like to see that you are committed to your job and attending conferences is one way you can show your employer that you are lifelong learner.
Advancement of the profession – when more nurses recognize the importance of continuing their skills through additional training and continuing education opportunities then nursing will continue to be recognized as a solid, scientific profession.
Target Audience:
Registered Nurses
Clinical Nurse Specialists
Pediatric Nurses
Academic Faculty
Leading World Doctors
Professors
Research Fellows
Administrators
Nursing and Medical Research Institutions
Hospitals Sharing Their Novel Researches in the Arena of Nursing