Graphene Market Analysis and Reports | USA Conference Series
Market Analysis - Graphene 2018
Graphene & Semiconductors
(Theme: Rising new innovations of miracle materials)
Summary:
Graphene, the two-dimensional crystal of carbon, has many extraordinary properties and characteristics which are either unique or surpass those of other materials. The fundamental properties of Graphene are making it an attractive material for a wide variety of applications. The uptake of Graphene will be driven by confidence in its performance and progress in its production with properties appropriate for specific application. A semiconductor is a substance, usually a solid chemical element or compound that can conduct electricity under some conditions but not others, making it a good medium for the control of electricalcurrent.

For more details please visit: http://graphene.conferenceseries.com/
Importance & Scope:
Graphene is the thinnest strongest material in nature. This element is important because it may function as conductors, semiconductors, as well as insulators. Fullerene, Graphene, and graphite are a few of the most important allotropes of carbon that exist in Nano scale dimensions, and all three have unique physical, material, and chemical properties. Electricity flows very quickly through the simple honeycomb sheet. Most conductors we encounter are metals, yet Graphene is based on carbon, a nonmetal. Semiconductor devices can be mainly used to display a range of useful properties such as passing current more easily in one direction than the other, showing variable resistance, and sensitivity to light or heat.Graphene-2017 covers the area of Graphene and Graphene oxide, Graphene like 2-D materials, production and forms of Graphene, Semiconductor materials, Semiconductor technologies, Emerging areas of semiconductors, Mechanics and behavior of Graphene and Semiconductors, Industrial Applications of Graphene and Semiconductor.
Why Las Vegas:
Las Vegas is the 28th most populated city in the state of Nevada is Las Vegas officially the City of LasVegas and often known simply as Vegas, and the county seat of Clark County. It is the largest city within the Greater Mojave Desert and the city anchors the Las Vegas Valley metropolitan area. Las Vegas is the 29th-most populated city in the United States and according to a 2013 estimate, the population is 603,488.

city tourist Attractions in Las Vegas is Fremont Street Experience, The Strip, Excalibur Hotel, Bellagio Resort and Fountain Show, Paris Hotel and the Eiffel Tower, Caesar's Palace and The Colosseum, High Roller Ferris Wheel on the Link, MGM Grand Hotel and CSI: The Experience, Luxor Hotel, Stratosphere Tower, Vegas Indoor, Skydiving, Venetian Hotel and Gondola Ride, Mirage Hotel: Erupting Volcano and Secret Garden, Mandalay Bay and the Shark Reef Aquarium, Las Vegas Natural History Museum, Madame Tussaud, Helicopter Rides over Las Vegas and the Grand Canyon, New York-New York Hotel, Las Vegas Motor Speedway.

Las Vegas Monorail Las Vegas is a top three destination in the United States and it is a global leader in the hospitality industry and for business conventions. The city bills itself as The Entertainment Capital of the World, and is famous for its mega casino–hotels and associated activities and Las Vegas is an internationally renowned major resort city known primarily for its gambling, shopping, fine dining, entertainment, andnightlife and has made Las Vegas a popular setting for literature, films, television programs, and music videos and It is the leading financial, commercial, and cultural center for Nevada.
Why to attend???
Graphene providing a premier technical forum for reporting and learning about the latest research and development along with discussing new applications and technologies. It allows delegates to have issues addressed on Graphene by recognized global experts who are up to date with the latest developments in the field of Graphene and Semiconductors and provide information on new techniques and technologies. Meet Your Objective Business sector With individuals from and around the globe concentrated on finding out about Graphene and Semiconductor Conduct shows, disperse data, meet with current, make a sprinkle with another product offering, and get name acknowledgment at this occasion. Widely acclaimed speakers, the latest methods, strategies, and the most up to date overhauls in Graphene and Semiconductor, are signs of this meeting.
For more details visit here
Major Graphene and Semiconductor Associations around the Globe
· Semiconductor Industry Association
· Korea Semiconductor industry Association (KSIA)
· Taiwan Semiconductor industry Association
· Singapore Semiconductor Industry
· The Graphene Council
Major Graphene and Semiconductor Associations around USA
· International Association of Advanced materials
· India Electronics and semiconductor Association
· Ensilica's Industry Associations
· Nanotechnology Industry Association
· Graphene Stakeholders Association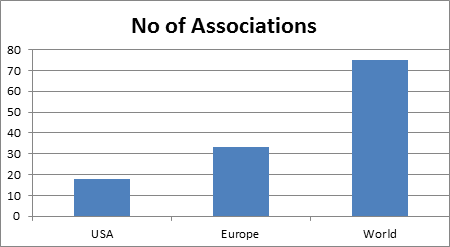 Target Audience:
· Graphene and Material Science Engineers
· Nanotechnology professionals
· Chemical Engineering Research Professors.
· Scientists and students from Chemical engineering and physics
· Physics Junior and Senior Research Fellows
· Directors and Co-Directors of research based companies across Europe and US who are investing in Graphene and Semiconductors
· Professors, Students, Researchers and Technical Staff from Material Science and Physics Department
. Delegates from Materials Science, Semiconductor, Physics and Nanotechnology related industries
In total, percentage of attendees from various sectors as follows
· Industry 50%
· Academia 40%
· Others 10%
Top Universities in USA:
· Harvard University
· Stanford University
· University of California, Berkeley (UCB)
· Columbia University
· Princeton University
· University of California, LosAngeles
· Massachusetts Institute of Technology
· Northwestern University
· Georgia Institute of Technology
· University of Illinois-Urbana-Champaign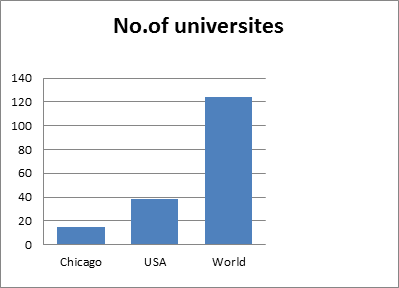 Glance at Market of Graphene and Semiconductor
Graphene, the world's first 2-D carbon material, otherwise called the "wonder material" is perfect for some applications in different end-utilize businesses. Graphene is an effective conductor, heat proof, unbelievably adaptable yet 200 times more grounded than steel and a ultra-light material. The worldwide Graphene showcase is relied upon to achieve USD 278.47 Million by 2020, with a development rate of 42.8% from 2015 to 2020. The worldwide market size of conductive inks is anticipated to achieve USD 3.91 Billion by 2021, enlisting a CAGR of 3.5% in the vicinity of 2016 and 2021. The developing sun oriented industry in every one of the areas is relied upon to significantly drive the conductive inks advertise amid the gauge time frame. The wide application in sunlight based boards, car circuits, and electronic and electrical gear is likewise anticipated that would drive the worldwide conductive inks advertise.