Gynecology and Obstetrics Pathology Market Analysis and Reports | Norway Conference Series
Market Analysis - Gynecology And Obstetrics Pathology 2019
Global Gynaecological Devices Market
The global gynaecological devices market is marked by a high degree of fragmentation due to the presence of numerous large manufacturers, reports Transparency Market Research (TMR) in a new business intelligence study. This leaves ample scope for market consolidation in the near future. Top companies like Boston Scientific Corporation, Cooper Surgical, and Olympus Corporation hold distinction on account of their widespread product portfolio and geographical outreach. These companies are struggling to introduce non-invasive devices to serve a larger consumer base which will eventually help expanding their geographical outreach.
Product Insights
Based on the product type, the global market is segmented into gynaecological imaging devices, surgical devices, and hand instruments. Surgical devices dominated the market with largest share in 2015. High usage of endoscopy devices and female contraceptives is the factor which can be attributable to the largest share.
The need for highly durable and easily autoclavable surgical instruments has been growing increasingly owing to the growing number of surgical procedures globally. Advancement in technology and introduction of highly efficient devices which can provide quick and accurate diagnosis and minimize the operating time are the factors expected to give boost to the market growth in the upcoming years.
The increasing demand for medical help for women- centric health issues is bringing in immense scope for growth in the gynaecological device market. The small regional players play an important role and hold a significantly higher share in the gynaecological device market. The increasing entry barriers and stringent rules and regulations for approval of a product are limiting the entry of new companies. Insufficient funding from venture capitalists is also creating a challenging situation for the entrance of newer companies.
As per projections of a TMR report, the global gynaecological devices market will clock 4.8% CAGR between 2017 and 2023. This will translate opportunities in the market to generate revenue of US$22,589.9 mn by 2023 from US$17,015.9 mn in 2017. In terms of device type, gynaecological surgical devices hold prominence in the market. Rising prevalence of single incision laparoscopic surgeries and advances in conventional endoscopic surgeries account for advances in gynaecological surgical instruments. Geography-wise, North America is a lucrative market for gynaecological devices due to the early adoption of advanced gynaecological devices.
Global market for Women's Health
The global market for women's health therapeutics will grow from nearly $33.0 billion in 2015 to nearly $40.6 billion by 2020, with a compound annual growth rate (CAGR) of 4.2% for the period of 2015-2020.
The infertility treatment devices market is expected to reach USD 3,698.92 Million by 2020 from USD 1,822.32 Million in 2015, at a CAGR of 15.21%. Infertility treatment devices are used in assisted reproductive technologies (ART) like in vitro fertilization, intracytoplasmic sperm injection, and surrogacy for the treatment of infertility.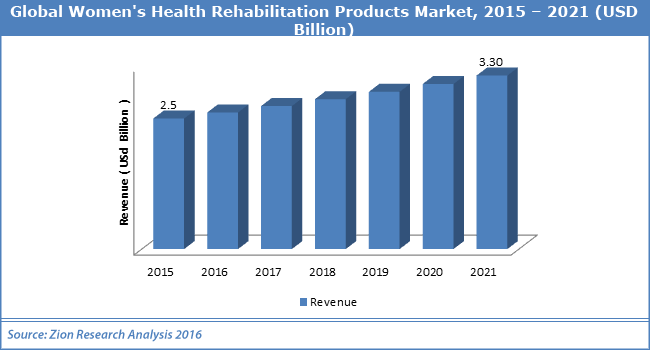 About Conference:
Conference Series is esteemed to invite you to join the International Conference on Gynaecology and Obstetrics Pathology 2019 which will be held June 28-29, 2019 at Oslo, Norway. Which includes prompt keynote presentations, Oral talks, Poster presentations and Exhibitions.
Conference Series Organizes 3000+ Global Events with over 600+ Conferences, 1200+ Symposiums and 1200+ Workshops on Medical, Pharma, Engineering, Science, Technology and Business.
Gynaecology and Obstetrics Pathology is a world class conference, where renowed international speakers, specialists will take concurrent sessions of infertility, assisted contraception, reproductive medicine, latest innovation in the field of gynaecologic and obstetrics pathology.
The conference has been carefully designed so as to acknowledge the various recent researches going on in the field of gynaecologic pathology and obstetrics. In addition to the paper presentations, the conference will provide its attendees to attend sessions of presentations and debates, workshops and symposiums as well as poster presentations. This conference on Gynaecology and Obstetrics Pathology 2018 will deal with various tracks from the different fields of Gynec Pathology. The congress provides you with an unique opportunity to meet up with peers from both industry and academia. We co-ordinally invite all concerned people to come and join us at our event and make it a successful one by your esteem participation.
A vast array of topics will be discusses in the congress which includes Pre & Post Partum Care, Gynecologic Oncology, Urogynecology, Contraception, Reproductive Endocrinology and Medicine, Cervical Cancer, Latest Innovation in Gynecological Pathology and Breast Disease & Management. At Conference series, it is our ideology to bring maximum exposure to our attendess, so we make sure the event is a blend which covers professionals such as gynaecologists, obstetricians, midwifes, nurses, pathologists, veteran researchers, women healthcare professionals from academia & industry making the conference an enriching valley of information and experience.
Why to attend???
With members from around the world focussing on women's healthcare issues and its advances, this is your golden opportunity to reach the largest conglomeration of participants from Women's Healthcare associations. Conduct presentations, spread information, meet with the upcoming and potential scientist, make a mark with new innovations in the fields of cervical cancer, breast cancer and its management, and receive name and recognition at the 2- day event. Global Esteemed speakers, the most recent techniques, developments, discoveries, and the newest updates in women's health, minimally invasive gynecologic surgery, assisted reproductive technology, urogynecology, psychological issues in a women in the pre and post natal stage are the hallmarks of this conference.
Target Audience :
Women's Healthcare Students
Scientists and Professors
Breast Cancer Surgeons
Gynecologic Oncologists
Pathologists
Obstetricians
Women's Healthcare Researchers
Healthcare Faculty
Medical Colleges
Business Entrepreneurs
Training Institutes
Softwate Developing Companies
Medical Devices Manufacturing Companies
Data Management Companies