Heart Congress Market Analysis and Reports | Japan Conference Series
Market Analysis - Heart Congress 2019
"4th World Heart Congress" is scheduled during April 29 - May 01, 2019 at Kyoto, Japan as per the valuable suggestions of the Organizing Committe and Editorial Board members of the supporting journals.
Conference Website - https://heartcongress.conferenceseries.com/
Japan's market for medical devices and materials continues to be among the world's largest from few years. As per the latest official figures from the Ministry of Health, Labour and Welfare (MHLW) and Annual Pharmaceutical Production Statistics, the Japanese market for cardiology medical devices and materials in 2017 was approximately $33.6 billion (up 3.2 percent from 2016 in yen terms). Japan's total imports of U.S. medical devices were approximately $7.7 billion in 2017. In the near-term, the market is expected to increase due to Japan's aging population and continued demands for advanced medical technologies.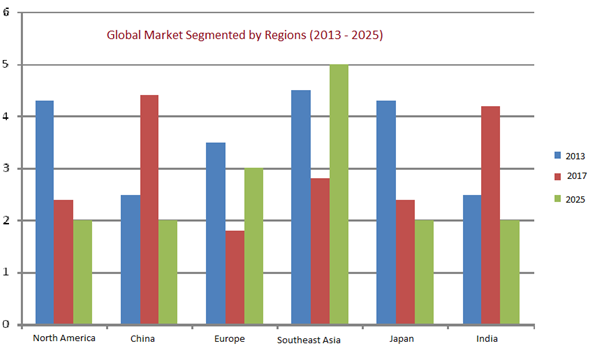 The total Japanese market for interventional cardiology devices is growing at a rate of 1.3%, which will take the 2017 market value of ¥151,896 up to ¥166,789 by 2024. Japanese hospitals tend to gravitate towards the more expensive and technologically advanced devices.
The total market value includes a large number of segments such as the coronary stent, coronary balloon catheter, balloon-inflation device, interventional coronary catheter, interventional coronary guidewire, introducer sheath, coronary vascular closure device, diagnostic coronary catheter and guide wire, fractional flow reserve (FFR) guide wire, intravascular ultrasound (IVUS) catheter, and optical coherence tomography (OCT) catheter markets.
Cardiology Hospitals at Japan
| | |
| --- | --- |
| Tokyo Metropolitan Health & Medical Information Center | Japan Red Cross Hospital (Nihon Sekijyuji Byoin) |
| International University of Health and Welfare Mita Hospital | National Cardiovascular Center (Kokuritsu Junkankibyo Senta) |
| Jutendo University Hospital | Osaka Central Hospital (Osaka Chuo Byoin) |
| | Osaka University Hospital (Handai Byoin) |
| Kanazawa Medical Association | |
| Sakakibara Heart Institute | Yodogawa Christian Hospital |
| St Luke's International Hospital | Nagoya University Hospital |
| Seibo International Catholic Hospital | Japanese Red Cross Daiichi Hospital |
| Tokai University Tokyo Hospital | Hokkaido University Hospital |
| | |
| University of Tokyo Hospital | Fukuoka University Hospital |
| | Hiroshima University Hospital |
| | University of Tsukuba Hospital |
| Nagasaki University Hospital | Juntendo University Hospital |
List of Cardiology Hospitals at Kyoto
Kyoto First Red Cross Hospital
Kyoto Second Red Cross Hospital
Kyoto Prefectural Medical University Hospital
Kyoto University Hospital
National Hospital Organization Kyoto Medical Center
Cardiology Conferences 2019 regards each one of the individuals to go to the "4th World Heart Congress" amidst April 29 - May 01, 2019 at Kyoto, Japan which melds brief keynote presentations, speaker talks, Exhibition, Symposia, Workshops, Speaker sessions.
Heart Congress 2019 will join world-class professors, scientists, researchers, students, Perfusionists, cardiologists to discuss methodology for ailment remediation for heart diseases, Electrocardiography, Heart Failure, Pediatric Cardiology and health disorders. Cardiology conferences 2019, cardiology meetings 2019 are planned to give various information that will keep helpful specialists next to each other of the issues impacting the expectations, finding and treatment of cardiovascular diseases. The assembling of this event will be dealt with around the subject "Promoting Excellence in Cardiology and Healthcare ".
Conference Series llc Ltd deals with a meetings of 1000+ Global Events thorough of 300+Conferences, 500+ Upcoming and Previous Symposiums and Workshops in USA, Europe and Asia with sponsorship from 1000 more sensible social requests and disseminates 700+ Open get to journals which contains more than 30000 unmistakable personalities, reputed specialists as article board people.
Key Figures of Heart Congress 2019 | Kyoto
This international conference provides the opportunity for clinicians, scientists, doctors and researchers from all over the world to gather and learn the latest advances in the field of cardiology and healthcare and to exchange scientific ideas and experiences in a distinctive environment.
3 days of scientific exchange
200+ abstracts submitted
30+ scientific sessions
80+ international expert faculty members
100+ healthcare professionals
Heart Congress 2019 is the annual meeting conducted with the support of the Organizing Committee Members and members of the Editorial Board of the supporting cardiology related journals and is aimed at helping support healthcare professionals i.e. cardiologists, surgeons, Perfusionists to deliver the best care possible to patients with cardiovascular diseases.