Internal Medicine Congress Market Analysis and Reports | Japan Conference Series
Market Analysis - Internal Medicine Congress 2019
Market Analysis
Global Market of Internal Medicine and Primary Care, it has been estimated that most of the countries have an absolute 2.3 million physicians and nurses shortage. These shortages of primary health care professionals suggest that many countries have insufficient numbers of health professionals to deliver Primary Health Care Solutions.
A Primary care physician is our main health care provider in non-emergency situations. Doctors, who have completed a residency in internal medicine, are board-certified, in primary care speciality. The scope of their practice includes the care of all ages for different medical problems. They provide preventive care and teach healthy lifestyle choices. They identify and treat common medical conditions, and help the patients in avoiding many non-communicable diseases such as heart disease, stroke, cancer, chronic respiratory diseases and diabetes, which are the leading cause of mortality in the world.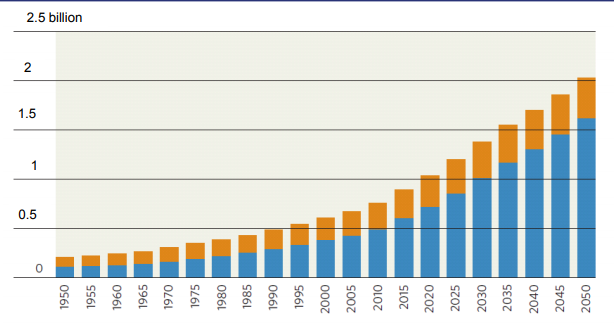 Japan possesses one of the most successful medical industries in the world. Although Japan's population as a whole is declining, its number of retirees is increasing, driving the demand for medicine in the years to come. International medical companies looking to penetrate this market can turn to Pacific Bridge Medical for assistance in developing business or regulatory strategies, and more. Our Tokyo office can provide you with on the ground assistance and expertise. The Japan Medical Device Market Size is about $34 billion and the Projected Growth Rate: 3.8%. The Japan Pharmaceutical Market Size $106.1 billion and the Projected Growth Rate: 2.5%.
Japan Economic Statistics and Demographics
GDP (PPP): $5.6 trillion
Per Capita GDP (PPP): $43,900
Real GDP Growth Rate: 1.7%
Population (millions): 127
Ethnic Diversity: 98.5% Japanese, 0.5% Korean, 0.4% Chinese, 0.6% other.


Japanese Market to rise slightly to $72 Billion by 2021.

The pharmaceutical market in Japan is set to rise from around $70 billion in 2016 to $72 billion by 2021, representing a low compound annual growth rate of 0.3%, according to Global Data, a recognized leader in providing business information and analytics.
The company's latest report states that the Japanese healthcare market is driven primarily by high levels of affordability and access to healthcare facilities. The increasing burden of the elderly population and well-defined regulatory guidelines will drive the growth of the pharmaceutical market in the future. Despite this, growth will be restrained by the patent cliff anticipated in the coming years for high-turnover drugs, focus on generic substitution and annual price cuts.
The upcoming expiry of key drug patents is set to pressurize the revenues of some major Japanese pharmaceutical companies. For example, Daiichi Sankyo lost its patents on the Olmesartan family of antihypertensive products in the US in late 2016, and expiry will follow in the EU and Japan in 2017. These products accounted for around 28.8% of consolidated revenue in the fiscal year ended March 2016.
In order to reduce the healthcare expenditure burden, the Japanese government is promoting the use of generics as a cost-containment tool. From December 2016, the Ministry of Health, Labor and Welfare will review drug prices annually instead of once every two years, based on the difference between the actual market price and the official price.
Although increasing generic substitution and yearly pricing reviews are likely to restrict growth in the Japanese pharmaceutical market in the future, the government is also working to reduce long regulatory processes faced by the pharmaceutical industry in order to expedite the approval of products and improve access to novel therapeutics. This will not only attract foreign companies but also positively influence the healthcare market. New guidelines allow foreign pharmaceutical companies to use data from Phase III clinical trials performed in regions other than Japan, which has reduced the length of the review process for new drug applications from three years to one.

The report provides information on the healthcare, regulatory, and reimbursement landscape in Japan and includes:
An overview of the pharmaceutical and medical device markets, including market size, segmentation, and key drivers and barriers.
Profiles and SWOT analysis of the major players in the pharmaceutical market (Astellas Pharma, Otsuka, Chugai Pharmaceutical, Taisho Pharma and Mitsubishi Tanabe) and medical device market (Terumo Medical, NIPRO, Olympus Medical Systems, Toshiba Medical Systems and Hitachi Medical Corporation).
A review of the reimbursement and regulatory landscape, with analysis covering details of the country's healthcare reimbursement process, regulatory agencies and the approval processes for new drugs and medical devices. Detailed analysis of the political and economic environment, covering economic indicators, demographics, healthcare infrastructure and healthcare expenditure.

Japan as the 2nd largest Market Globally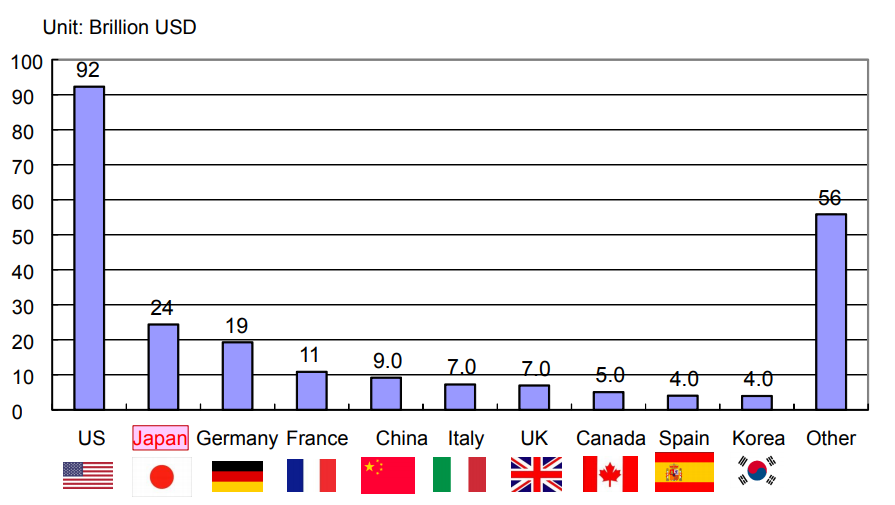 According to data, the Health expenditures over the public healthcare expenditures will likely reach 1.36% in 2020. Strategic areas which will see investments over the next three years include electronic health records, cloud computing, administrative management, digital management of drugs, e-Prescription, mobile health and business intelligence and clinical governance.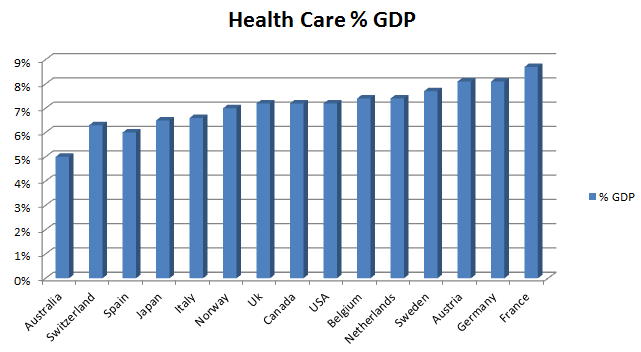 Revenue of physicians' offices (NAICS 621111) in the United States from 2008 to 2020 (in million U.S. dollars)
This forecast statistic shows the revenue of physicians' offices in the United States from 2008 to 2012, with forecasts up until 2020. By 2015, revenues of physicians' offices in the United States are projected to reach approximately 463.33 billion U.S. dollars.

Global Telemedicine Market Outlook 2020
The shortage of physicians in rural and remote areas provides the opportunity for telemedicine to spread its reach to millions of patients and this widespread deployment of services will continue at a rapid pace in the future as well. In the latest research study, "Global Telemedicine Market Outlook 2020", the analysts have studied the complete telemedicine industry with the focus on market segmentation, government initiatives and competitive landscape. According to our analysis, the market for telemedicine technologies, including hardware, software & services, stood at US$ 17.8 Billion in 2014 and is anticipated to grow at a CAGR of 18.4% during 2014-2020.


Global Primary Care Market Revenue by Region

The report also provides a detailed study on the geographical distribution of telemedicine with market sizes of North America, Europe and Asia-Pacific along with their future forecast. It also provides an insight into the different telemedicine applications with their market share in 2014. Teledermatology and Tele gynaecology grabbed the highest market share, followed by Telecardiology, Tele neurology, Tele orthopaedics, Tele emergency care etc.

Overall, the report provides extensive information and rational analysis of the global telemedicine market. The separate section is devoted to mergers & acquisitions that have taken place in the past two years. The report concludes with a competitive analysis of the key market players, providing a business overview of each player along with SWOT analysis. The industry is dominated by Mckesson, Philips Healthcare, GE Healthcare, and Cerner among others. In addition, the report elucidates key developments of players related to telemedicine which will enable clients to formulate market strategies and assess the opportunity areas in key geographies.
Conference Series LLC Ltd is privileged to announce the World Congress on Internal Medicine, Emergency Medicine for the Primary Care Conference which will be held in Tokyo, Japan during the month of August 14-15, 2019. We prayerfully welcome all the eminent researchers, students and delegates to take part in this upcoming Conference on Internal Medicine to witness invaluable scientific discussions and contribute to the future innovations in the field of Internal Medicine, Emergency Medicine.
Upcoming World Congress on Internal Medicine, Emergency Medicine for the Primary Care Conference 2019 will focus on the latest and Exodus Innovations in all areas of Internal Medicine & Emergency Medicine, Primary Care, which offers an exclusive opportunity for Academicians, Doctors, Scientific Experts, Researchers, Technologists, Non-administrative Associations and the Business and Specialized Pioneers across the Globe to meet, network and perceive new Scientific Innovations.

This International Internal Medicine, Emergency Medicine for the Primary Care Conference highlights the theme, which reflects the Innovative progress in Internal Medicine Research and provides a deep instinct into the latest Discoveries and Technological Advancements in the field of Internal Medicine. The two days of the Conference includes Primary Care Workshops, Oral and Poster Presentation, Symposiums, Career Guidance Sessions for Academicians, Doctors, Professors, Scientific Experts, Researchers and the Specialized Pioneers, special keynote sessions conducted by eminent and renowned speakers to foster the progress in the field by contributing with their expertise, who excel in the field of Internal Medicine which include the topics Internal Medicine and Primary Care Health and Internal Medicine, Hospital Medicine and Nursing, Occupational Medicine, Cardiovascular Medicine, Pediatrics & Geriatrics, Gastroenterology & Hepatology, Hospice and palliative medicine, Gynaecology and Obstetrics, Haematology and Cancer, Case Reports and Studies in Internal Medicine.