Medical Education Market Analysis and Reports | Austria Conference Series
Market Analysis - Medical Education 2017
Medical and Nursing Education Market - Global Industry Analysis, Size, Share, Growth, Trends, & Forecast 2017-2021
Introduction- Market Scenario
The quantitative and qualitative analysis is provided for the global Medical and Nursing Education market considering competitive landscape, development trends, and key critical success factors (CSFs) prevailing in the Medical and Nursing Education industry.
The global Medical Education industry has been extensively analyzed based on factors such as type of training, educational advances and cost of education across different geographies. The market size and forecast in terms of revenue (US$ Mn) for each of these medical course categories have been provided for the period 2014 to 2024. The report also provides the % compounded annual growth rate (CAGR) for the industry for each segment from 2016 to 2024, considering 2015 as the base year.
Our understanding of human health and diseases has been redefined in the last few decades due to great part to revolutionary discoveries and innovations based on longstanding and novel healthcare and medical challenges to both, the individual patient and world population. A high-quality medical research is a cornerstone in the development of new and more effective diagnostics and treatments that will certainly lead to highly improved medical care and a better quality of life. For excellent medical and healthcare provision incorporating all emerging innovations, well educated, trained and skilled medical researchers are essential elements.
On the other side the Nursing Education industry is transforming the healthcare segment. The mandatory nursing education for increasing number of students taking up nursing as profession has improvised the patient caring and monitoring status. It has been expected that the number of registered nurses and midwives will reach 4.1 Million by 2022, growing at a CAGR of around 6% during the forecasted period of 2017-2022.
Expanding at a 4.3% Compound Annual Growth Rate (CAGR) over the course of the forecast period, the global Medical and Nursing Education industry is assured to grow from a value of US$25.9 bn in 2015 to US$38.4 bn by the year 2021. By mode of education, the medical, healthcare and nursing education market is led by on-campus training. Student's preferences are changing and this will restrict the demand for distance training by the year 2024. However, online training program is fast emerging as a remunerative mode of medical education and this segment is more likely to register the highest CAGR of 7.29% from 2016 to 2024.
Global Medical Education Market, by Geography
North America
Canada
Europe*
Germany
U.K.
Rest of Europe
Asia Pacific
China
India
Japan
Rest of Asia Pacific
Rest of the World
Brazil
South Africa
Rest of Rest of the World
Need of Medical Education in Europe?
Europe has around 450 medical and nursing schools, research institute and universities that produce about 70,000 medical and health graduates every year, accounting for a total of 2.5 million medical doctors that serves to a population of about 770 million people.
The emergence of new demographic, social, behavioural and epidemiological changes coupled with high public demands have revealed the mismatch between the competencies of most medical graduates and the current and future needs of the patients they mean to serve. Regarding this, there is not sufficient emphasis on the acquisition of research skills throughout medical undergraduate and specialist training.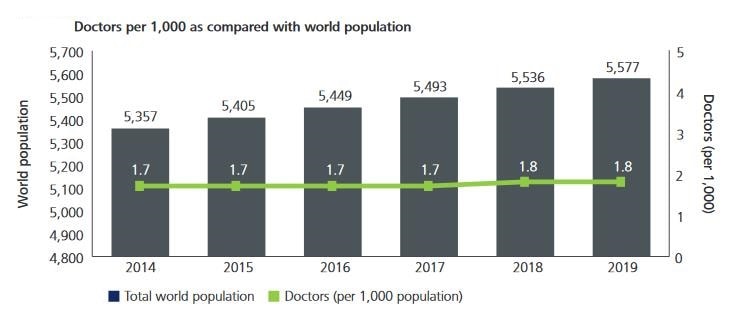 Major Medical & Nursing Universities in Europe
Centre for Caring Sciences: Uppsala, Sweden
Dublin City University
Institute of Nursing Science
International University of Catalonia
Karlova University
Karol Marcinkowski University of Medical Sciences in Poznan
Medical University of Silesia
National & Kapodistrian University of Athens
Nursing at the University Hospital, Hamburg
Nursing in Bizkaia
Oradea University: Faculty of Medicine
Oslo University College
Red Cross College of Nursing and Health
Samara State Medical University
School of Nursing and Physiotherapy Blanquerna
School of Nursing at the Univ. Barcelona
Sevilla University
The "Iuliu Hatieganu" University: College of Nursing
The Peoples' Friendship University of Russia
Trinity College, Dublin - School of Nursing & Midwifery Studies
Ulm University Hospital: Nursing School
University College Cork
University College Dublin
University of Bergen: Division for Nursing Sciences
University of Kuopio
University of Maribor
University of Tampere
University of Turku
University School of Nursing Alicante
Key Universities and Institutions nurturing Medical & Nursing Education in Austria
Innsbruck Medical University
Karl Landsteiner Private University of Health Sciences
Medical Faculty at Johannes Kepler University Linz
Medical University of Graz
Medical University of Vienna
Paracelsus Private Medical University of Salzburg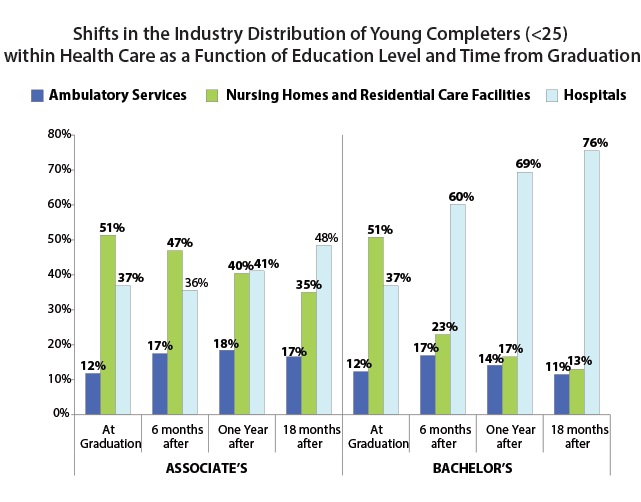 Nursing Education and Job Market
Key players in Medical and Nursing Education
With education standards gaining momentum, educational institutions across the globe have realized the need to adopt technologies to reach out to students. This has resulted in the adoption of advanced educational technology products and software solutions by the medical universities, resulting in the exponential growth of the market. Universities and research institutions are also increasingly focusing on creating partnerships with third-party service providers. Additionally, the market will also witness a number of companies that directly enter the medical education sector by establishing their own training centres.
pmiCME
Lippincott CME Institute, Inc.
Dannemiller, Inc.
Practice Point Communications, Inc.
AOE Consulting
DKB Med
Foundation for Improving Patient Risk and Assessment Outcomes
Imedex, LLC
Corexcel
Applied Clinical Education
Clinical Care Options, LLC
CME Outfitters, LLC
RMEI, LLC
ACHL (The Academy for Continued Healthcare Learning)
Medical Education Advocates
Voxmedia LLC
Physicians' Education Resource,LLC
Medical Learning Institute, Inc.
Robert Michael Educational Institute, LLC.
BeaconLive
Improve CME, LLC
Medical Communications Media, Inc
Rockpointe Corporation
Forefront Collaborative
Oakstone Publishing LLC
Creative Educational Concepts, Inc
National Association for Continuing Education
Foundation for Improving Patient Risk Assessment and Outcomes
Global Education Group, Ltd.
University of Florida College of Medicine
Evolve Medical Education LLC
BulletinHealthcare
Primary Care Network
Postgraduate Institute for Medicine
Dannemiller
Projects In Knowledge, Inc.
Thistle Editorial, LLC
Global Academy for Medical Education, LLC
CPD Content Group, LLC
North American Center for CME
CME Outfitters
Academy for Continued Healthcare Learning
Bulletin Healthcare
Medscape Education
Imedex
NAMEC
MCM Education
Institute for Medical Education & Research
RedMedEd
OptumHealth Education
Physicians' Education Resource, LLC
Pri-Med
Medicom Worldwide, Inc
Spire Learning
Paradigm Medical Communications, LLC
NACCME
Research to Practice
Medical Sales College
Accredit Education
Institute for Continuing Healthcare Education
Jacqueline Parochka
List Information Service Technology, Inc.
Imedic Medical Solutions Pvt. Ltd
Spectrum Medical Education
NACCME LLC
prIME Oncology
Mark Schaffer
Dedicated Med
Global Medical Education Market, by Type of Training
Cardiothoracic
Neurology
Orthopedic
Oral and Maxillofacial
Pediatric
Radiology
Laboratory
Conclusion
There is a need for a strategic vision of the future for medical and nursing education. This analysis addresses four themes: the curriculum, new learning technologies, assessment, and professionalism in medical and nursing education. The limitations or obstacles in implementing a vision for medical and nursing education are likely not to be technical or pedagogical or even logistical, but are more likely to be the result of a lack of imagination by those concerned with planning medical education and their ability to bring about the necessary changes.
This market research analysis identifies the rise in number of medical and allied healthcare professionals as one of the primary growth factors for this industry. With the significant increase in the aging population, the coming years will witness an exponential increase in the need for medical and allied healthcare professionals such as medical doctors, nurses and physiotherapists. This will consequently result in increasing the need for training and educating students, in turn, driving the growth of the medical education market.
It is estimated that in terms of geographical regions, after North America, Europe will be the major revenue contributor to the Medical & Nursing Education industry throughout the next five years. The shift in focus of universities in the region from improving the educational content to upgrading learning processes and educational outcomes will be a major factor aiding market growth in this region. Institutions in the region are increasingly focusing on inter-professional education (IPE), where students from different teams work together as a part of collaborative learning practices, which will aid in team building and improving joint decision-making to serve patients better.
With this increasing growth of industry the dissemination of knowledge could occur only through international meetings and conferences. 6th International Conference on Medical and Nursing Education would address the recent advancements happening in this field with a series of key Note, Plenary sessions, Workshops, Symposiums and discussions represented by renowned speakers from more than 40 nations.