Microbial Interactions Market Analysis and Reports | Germany Conference Series
Market Analysis - Microbial Interactions 2017
Microbiology market which earlier accounted for $4.78 billion in 2015 is expected to reach $6.78 billion by 2021, growing at a CAGR of 6.0% in the years 2015 and 2021. Europe holds the second largest share in the global microbiology market, including industrial, food and beverages, antibiotics and vaccines, or the automated technologies with many nations of the EU being strong competitors. Ireland is a leading international competitor for research and development, while continuously accomplishing precise and diversified technological advancements in the field of research and spinning out smarter technological companies across the globe. Ireland continues to grow exponentially in the field of Molecular Diagnostics, Immunodiagnostics, Emerging assays and identification and various other specimen screenings, applications and smart technologies in identification. Ireland currently has world's largest & leading dairy & dairy products industry.
Microbial Interactions 2017 is the premier event that brings together a unique and international mix of experts, researchers and decision makers from both academia and industry across the globe to exchange their knowledge, experience and research innovations. The scope of Microbial Interactions 2017 is to bring the advancements in the field of microbiology and different microbial cooperation with other organisms or within themselves. Microbial Interaction processes include coupling across a large range of scales and linkage between a numbers of factors of different nature.
Global Microbiology Market Report
According to market study of Microbiology Equipment and Consumables from market research, the microbiology equipment and consumables market together reached $9.8 billion revenue in 2015 and it estimates that more than 90,000 industrial plants worldwide conduct close to 2 billion tests each year. The market should reach nearly $12.3 billion by 2020, increasing at a compound annual growth rate (CAGR) of 4.6% from 2015 to 2020. The microbiology market is large and growing, the second largest diagnostics market after clinical diagnostics in test volume and market value. The market for equipment reached $3.6 billion in 2015, and should reach over $4.5 billion in 2020, from 2015 to 2020.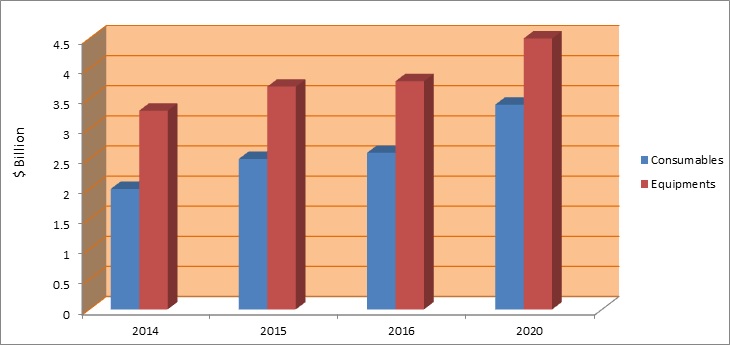 Market Report for Agricultural Microbiology
Global Market for Pesticides report provides the reader with a detailed analysis of the global bio-pesticide industry. It also discusses technological developments, future trends and emerging opportunities. This market report organizes information from diverse sources into a cohesive unit that The global market for biopesticides and synthetic pesticides reached $58.5 billion in 2015. The market should reach $60.2 billion in 2016 and $78.7 billion by 2021, growing at a compound annual growth rate (CAGR) of 5.5% from 2016 to 2021. The global market for synthetic pesticides reached $54.8 billion in 2015. The market should reach $56.2 billion in 2016 and $71.0 billion by 2021. The global biopesticides market reached $3.7 billion in 2015. The market should reach nearly $4.0 billion in 2016 and $7.9 billion by 2021.includes a pesticide (synthetic and biopesticide) overview, organic farming and production overview, industry structure, and technology and patents sections.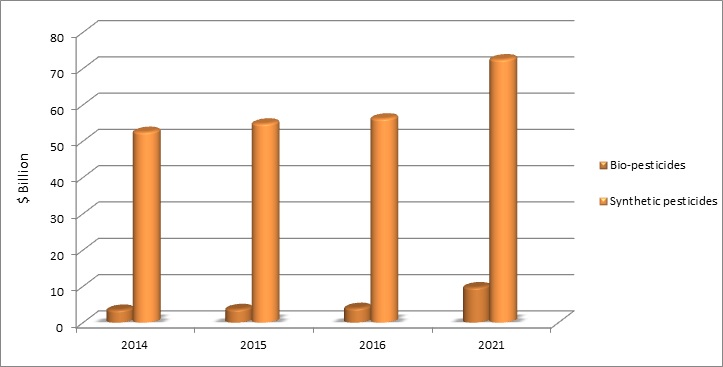 GLOBAL MARKETS: INFECTIOUS DISEASE TREATMENTS
The infectious disease treatments' market report organizes information from diverse sources into a cohesive unit that includes an overview, global implications of infectious diseases, infectious diseases by type, treatment and prevention, emerging pharmaceutical and industrial products, and an applicable patents section. Information is organized by type of infectious disease (i.e., bacterial, viral, parasitic, and fungal) and appropriate treatments, both current and anticipated. The below report was prepared with marketing and sales personnel and investors in mind. The audience will obtain a broad view of the social and economic consequences of infectious diseases.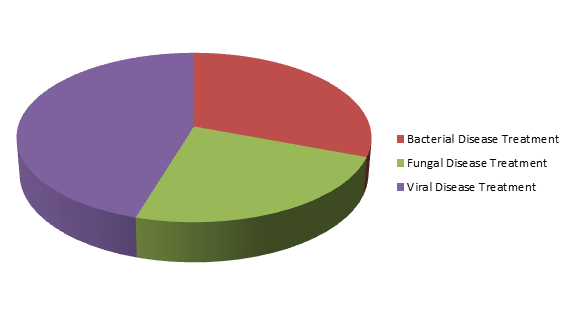 History of Microbiology & the Advances in the Research:
Microbiology has seen lot many ups and downs especially since the time of Aristotle in 4 B.C., where it's existence was denied straight forward till 15th and 16th centuries, where the only handful of people were aware of its existence, thankfully to the invention of high magnifying lenses and microscopes.
History of Microbiology is divided into 4 stages- Discovery, Transition, Golden, and Modern.
Major Societies of Microbiology:
American Society for Microbiology (ASM), Association of Medical Microbiology and Infectious Disease, Australian Society for Microbiology, Belgian Society for Microbiology, Environmental Microbiology & technology Association, European Society of Clinical Microbiology and Infectious Diseases (ESCMID), French Society for Microbiology, German Society for Hygiene and Microbiology, Union for General and Applied Microbiology, Welsh Microbiology Association, World Health Organisation, World Society for Microbiology, International Committee on Food Microbiology and Hygiene, Irish Society of Clinical Microbiology, Italian Association for Clinical Microbiology, Italian Society of Microbiology, Microbiology Society, Nordic Society of Clinical Microbiology and Infectious Diseases (NSCMID), Scottish Microbiology Association, Society for Applied Microbiology, Society for General Microbiology (SGM), Society for Industrial Microbiology and Biotechnology, Infectious Disease Society of Ireland, International Society for Infectious Diseases, International Society for Infectious Diseases.
Major and Key Companies in Microbiology:
Abbott Laboratories Inc., AbbVie, Allergan, AstraZeneca, Baxter International, Bayer, Bio-Rad Laboratories Inc., Bristol-Myers Squibb, Cepheid, GlaxoSmithKline, Johnson and Johnson, Merck & Co Inc., Mitsubishi Tanabe Pharma, Novartis, Novo Nordisk, Pfizer, Roche, Siemens AG, Unilever.
References:
bccResearch, Food Safety Magazine, Markets And Markets, Mordor Intelligence, Strategic Consulting, Transparency Market Research, Grand View Research
For more details contact Event Manager
E-mail: microbialinteraction@microbiologyconferences.org; microbialinteraction@conferencesmail.org
Toll free: +1 (800) 216 6499 | M: 702-508-5201; Ext: 8043
Twitter: @MicrobesConf17
12th International Congress on Microbial Interaction and Applications of Beneficial Microbes, scheduled on July 17-18, 2017 in Munich, Germany offers a premier forum for discussions in this fascinating interdisciplinary field of microbiology which focuses on centralizing & consolidating the discoveries and advances from the fields of molecular biology, medicine, immunology, chemistry, microbiology, and biochemistry.