Molecular Genetics Congress Market Analysis and Reports | Thailand Conference Series
Market Analysis - Molecular Genetics Congress 2017
Importance and scope
Molecular Genetics & Gene Therapy is a mounting and constantly evolving field of study, one which has gained much ground in past years through the development of advanced research and data management tools. Expert researchers explore the current issues and methodologies of this expanding field, specifically addressing areas of gene discovery and the functional analysis of genes with a target on the primary tools and sub-disciplines of genetic mapping, mRNA, Protein and metabolite profiling. Molecular Genetics & Gene Therapy employ exciting new methods to investigate molecular plant breeding technology and gene functional analysis via transformation, mutation, protein function, and gene expression. The success of transgenic crops has erased the last vestiges of doubt about the value of agricultural biotechnology and triggered large-scale investments in plant genomics. The first genomics technology that was practiced on a large scale was sequencing the 5′ ends of c DNAs, to produce expressed sequence tags (ESTs).
Target Audience:
Industry : 40%
Academic :50%
Others : 10%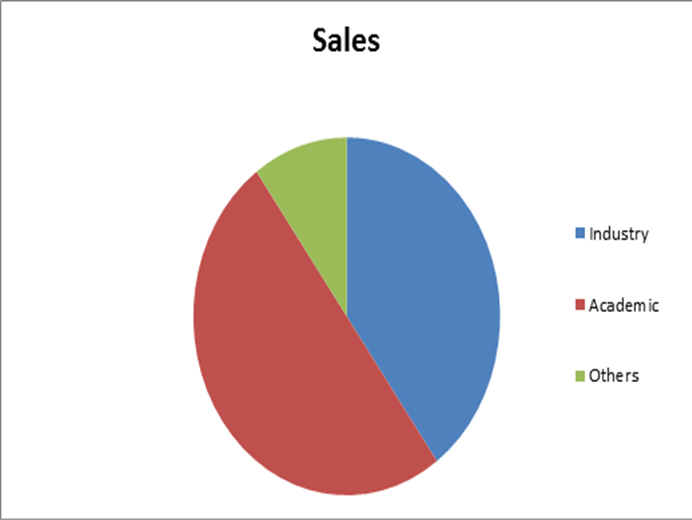 The conference will attract a large group of scientists and researchers from round the globe. Delegates will have a valuable, informative and positive experience.
Biotechnologists
Pharmaceutical Experts
CEOs, CROs, directors and research associates from the Genetics industries.
Young Scientists
Academic Students
Genetic Faculty
Genetic Counsellor's
Business Entrepreneurs
The target audience will be Biologist, Microbiologist, pathologist, Molecular and cell biologist researcher or scientist who are researching in cancer biology and using plant product as cancer reducing agent.
Meet Your Target Market With members from around the world focused on learning aboutMolecular Genetics & Gene Therapy, this is your single best opportunity to reach the largest assemblage of participants from the all Over the World. Conduct demonstrations, distribute information, meet with current, make a splash with a new product line, and receive name recognition at this 3-day event. World-renowned speakers, the most recent techniques, tactics, and the newest updates in Molecular Genetics & Gene Therapy are hallmarks of this conference.
A Unique Opportunity for Advertisers and Sponsors at this International event:
http://molecularbiology.conferenceseries.com/asiapacific/
The global market for Molecular Genetics & Gene Therapy is expected to reach USD 22.1 billion by 2020, growing at an estimated CAGR of 10.3% from 2014 to 2020, according to a new study by Grand View Research, Molecular Genetics & Gene Therapy Inc. play an imperative role in the field of infectious disease testing by enabling the use of fast and effective result rendering molecular diagnostic tests. This, coupled with growing prevalence of infectious diseases and hospital acquired infections is expected to drive market growth during the forecast period. Other driving factors for this market include decreasing prices of DNA sequencing, increasing demand for genome analysis in animal and extensive presence of both private and public external funding programs and growing patient awareness levels. In addition, presence of untapped growth opportunities in emerging countries such as India, Brazil and China and the increasing health awareness are expected to serve this market as future growth opportunities.
Molecular Genetics & Gene Therapy based diagnostics dominated the overall market in terms of revenue at 36.4% in 2013 majorly owing to the presence of a relatively larger number of R&D programs. Molecular Genetics & Gene Therapy based personalized medicine segment on the other hand is expected to grow at the fastest CAGR of over 12.0% from 2014 to 2020 due to increasing demand for population based therapeutic solutions and subsequent increase in R&D initiatives.
Market Size - $11.1 Billion in 2013, Market Growth - CAGR of 10.3% from 2014 to 2020, Market Trends - Growing demand for personalized medicine and the consequent rise in demand for Molecular Genetics & Gene Therapy based R&D initiatives is expected to drive market growth during the forecast period.
Conference Highlights :-
Molecular Biology and Genetic Engineering
Cell gene therapy
Immunogenetics
Clinical Genetics
Pharmacogenetics
Molecular genetic pathology
Gene Mapping
Genetics of Bone Biology
Computational Biology and Bioinformatics
Cell biology
Genetic transformation
Molecular Biotechnology
Genetic Screening
Regulation of Gene Expression
Transplantation
Cytogenetics
Major Molecular Genetic & Gene Therapy Associations around the Globe
Gene Therapy - American Medical Association
Gene Therapy - The ALS Association
Association for Molecular Pathology (AMP)
Association for Clinical Genetic Science
Association of Genetic Technologists
American Association of Bio analysts - Molecular/Genetic Testing
Molecular Biology Association Search Form – CGAP
Panamerican Association for Biochemistry and Molecular Biology
Molecular Biology Student Association - Home
Funding in Research & Development
About the Conference
Molecular Genetics & Gene Therapy International Conferences invites all the participants from all over the world to attend 2nd World Congress during July 03-05, 2017, Thailand, Bangkok which includes prompt keynote presentations, Oral talks, Poster presentations and Exhibitions.
Molecular genetics is the field of biology and genetics that studies the structure and function of genes at a molecular level. The study of chromosomes and gene expression of an organism can give insight into heredity, genetic variation, and mutations. This is useful in the study of developmental biology and in understanding and treating genetic diseases. Gene therapy is the therapeutic delivery of nucleic acid polymers into a patient's cells as a drug to treat disease.
Molecular Genetics & Gene Therapy International organizes a conference series of 1000+ Global Events inclusive of 300+ Conferences, 500+ Upcoming and Previous Symposiums and Workshops in USA, Europe & Asia with support from 1000 more scientific societies and publishes 700+ Open access journals which contains over 30000 eminent personalities, reputed scientists as editorial board members.
Why to attend???
This unique international conference provides a platform for researchers and decision makers in Molecular Genetics & Gene Therapy to present their latest findings and learn about all the important developments in Molecular Genetics & Gene Therapy. Many scientists and world's renowned experts will participate in the conference. Throughout the course of the Three days conference, you will have the opportunity to both network and hear leaders from the international academic and corporate Molecular Genetics & Gene Therapy communities. This conference seek to bring all such scientist, Noble Laureate, researcher, research scholar, students and people together who are involved in this field and provide them to discuss about their innovation, exchange ideas and interaction with each other.
Why Bangkok?
Bangkok is the capital and most populous city of Thailand. The city occupies 1,568.7 square kilometres (605.7 sq mi) in the Chao Phraya River delta in Central Thailand, and has a population of over 8 million, or 12.6 percent of the country's population. Over 14 million people (22.2 percent) live within the surrounding Bangkok Metropolitan Region, making Bangkok an extreme primate city, significantly dwarfing Thailand's other urban centers in terms of importance.
Bangkok rapid growth amidst little urban planning and regulation has resulted in a haphazard cityscape and inadequate infrastructure systems. The city has since turned to public transport in an attempt to solve this major problem. Four rapid transit lines are now in operation, with more systems under construction or planned by the national government and the Bangkok Metropolitan Administration.
Bangkok welcomes more visitors than any other city in the world and it doesn't take long to realise why. Bangkok is a city of contrasts with action at every turn; marvel at the gleaming temples, catch a tuk tuk along the bustling Chinatown or take a long tail boat through floating markets. Food is another Bangkok highlight, from local dishes served at humble street stalls to haute cuisine at romantic rooftop restaurants.
Luxury malls compete with a sea of boutiques and markets, where you can treat yourself without overspending. Extravagant Luxury hotels and surprisingly cheap serviced apartments welcome you with the same famed Thai hospitality. And no visit to Bangkok would be complete without a glimpse of its famous nightlife – from cabarets to exotic red-light districts, Bangkok never ceases to amaze.