Neonatal Nursing Market Analysis and Reports | USA Conference Series
Market Analysis - Neonatal Nursing 2017
Summary:
Neonatal Nursing 2017 welcomes attendees, presenters, and exhibitors from all over the world to Philadelphia, Pennsylvania, USA. We are delighted to invite you all to attend and register for the "29th World Neonatal Nursing and Maternal Healthcare Congress (Neonatal Nursing 2017)" which is going to be held during August 28-30, 2017 in Philadelphia, Pennsylvania, USA. The organizing committee is gearing up for an exciting and informative conference program including plenary lectures, symposia, workshops on a variety of topics, poster presentations and various programs for participants from all over the world. We invite you to join us at the Neonatal Nursing-2017, where you will be sure to have a meaningful experience with scholars from around the world. All members of the Neonatal Nursing-2017 organizing committee look forward to meeting you in Philadelphia, Pennsylvania, USA.
For more details please visit- http://neonatal.nursingconference.com/
Importance & Scope:
Neonatal Nursing 2017 deals with Neonatal Nursing ICU, Clinical Nurse Practitioners, Midwives in Neonatal Nursing,Maternal Care,Neonatal Gynecology, Neonatal Critical Care Nursing, Neonatal Innovations in Nursing, Neonatal Nursing Community, Health Care and Management. There is a worldwide Shortage of Neonatal Nurses but there is also an increased demand for Nurses with enhanced skills who can manage a more diverse, complex and acutely ill newborn baby's population than ever before. As a result, a variety of nurses in advanced practice positions has evolved around the world. Neonatal Nursing Conferences provide a platform for the experts in the field from all over the globe as we share experiences and knowledge and work together on ensuring a just reproductive health. This event includes prompt keynote presentations, oral talks, poster presentations and exhibitions.
Why Philadelphia?
Philadelphia is the largest city in the geographic area of Pennsylvania & the fifth most populous in the United states, with an estimated population in 2016 is 1.562 Million. In the North-eastern United States at the Junction of the Delaware & Schuylkill Rivers, Philadelphia is the economic and cultural anchor of the Delaware Valley, and it is eighth-largest combined statistical area in the United States. The Philadelphia area had a total gross metropolitan product of $347 billion in 2010, the seventh largest metropolitan economy in the United States.
Philadelphia's economic sectors consists information technology, manufacturing, oil refining, food processing, health care, biotechnology, tourism, & financial services. Financial activities report for the largest sector of the metropolitan area's economy, & it is the one of the largest health education and research centers in the United States. Philadelphia has the third-largest student consolidation on the East Coast, with over 120,000 college and university students registered within the city and nearly 300,000 in the metropolitan area. There are over 80 colleges, universities, trade, and specialty schools in the Philadelphia region. Philadelphia International Airport frequently mentions just by its IATA code PHL is a major airport in Philadelphia, Pennsylvania, United States, and it is the largest airport in the Delaware Valley region and in the state.
Conference Highlights:
· Neonatal Nursing
· Neonatal Nurse Practitioner
· Pediatric Nursing
· Neonatal Screening
· Neonatal Diagnosis
· Neonatal Nutrition Nursing
· Neonatal Infectious Diseases & Antibiotics
· Neonatal Encephalopathy
· Neonatal Respiratory Diseases
· Hemolytic Disease
· Gynecomastia in Neonatal Babies
· Congenital Malformations
· Neonatal Surgical Nursing
· Neonatal Research
· Neonatal Statistics
· Neonatal Therapies
· Industries and Investors Meet
· Neonatal Syndromes
· Vaccinations/Drugs & Immunology in Neonatal
· Neonatal Intensive Care Unit
Why to attend???
Neonatal Nursing Conference provides a global platform for exchanging ideas and makes us updated about the latest innovations in Neonatal Nursing and Healthcare. Opportunity to attend the presentations delivered by Eminent Scientists from all over the world
Benefits:
Accepted abstracts will be published in Journal of Nursing and Healthcare
Global networking: In transferring and exchanging Ideas
A Unique Opportunity for Advertisers and Sponsors at this International event.
Major Nursing Universities in USA
University of Pennsylvania
Vanderbilt University
Arizona State University
Duke University
East Carolina University
North Eastern University
University of California-San Francisco
University of Florida
University of Texas at Austin
Kaplan University
Major Nursing Universities in Philadelphia
University of Pennsylvania
Bloomsburg University
Carlow University
Alvernia College
East Stroudsburg University
Edinboro University of Pennsylvania
La Roche university
La Salle University
Lancaster Institute for Health Education
Lock Haven University
Mansfield University
Marywood University
Messiah College
Misericordia University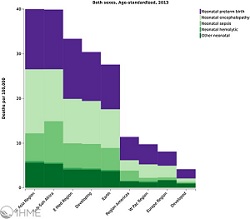 Top Societies and Associations around the World
Neonatal Nursing in USA
Neonatal Nursing in UK
Neonatal Nursing in Canada
Neonatal Nursing in Germany
Neonatal Nursing in Europe
World Health Organization
American Association for Neonatal Research
European Society of Surgical Neonatal
American Society of Pain Management Nursing,
American Heart Association: Council on Cardiovascular Nursing
American Nurses Association
American Association of Critical Care Nurses
National Association of Neonatal Nurses
Neonatal Nurses Association UK
Canadian Association of Neonatal Nurses
Alberta Neonatal Nurses Association
European Society of Pediatric Neonatal Intensive Care
American Pediatric Society Texas City, USA, North America
Statistical Analysis of Associations
Target Audience:
Leading world Doctors, Registered Neonatal Nurses, Professors, Associate Professors, Neonatology Research fellows, Directors, Deans and many more from leading universities, companies and medical research institutions, hospitals sharing their novel researches in the arena of Neonatal Nursing, Healthcare &Women's Healthcare, Medicine.
Figure 1: Statistical Analysis
Hospitals Associated with Neonatal Research in USA
Figure 2: Associated Hospitals
Market Analysis of Neonatal in Pennsylvania
The U.S. Neonatal (Preterm) Infant Care Market is studied by Equipment/Products, Services, Drugs and Formula The U.S. preterm infant care market is expected to decline from $17.41 billion in 2010 to $14.85 billion in 2015, declining at an negative CAGR of -3.13% from 2010 to 2015. The services segment accounted for the largest share of the overall preterm infant care market at $15 billion in 2010. New product launches and technology up gradation are the two main strategies adopted by the players to stay competitive in this market.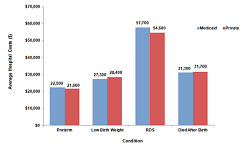 Figure3: Market Analysis
Conference Series LLC extends its welcome to 29th World Neonatal Nursing and Maternal Healthcare Congress 2017 during August 28-30, 2017 at Philadelphia, Pennsylvania, USA with a theme "Emphasizing Challenges in Neonatal research". Conference Series LLC through its Open Access Initiative is committed to make genuine and reliable contributions to the scientific community.
Neonatal Nursing 2017 aims to bring together the Professors, Researchers, scientists, business giants, and technocrats to provide an international forum for the dissemination of original research results, new ideas and practical development and discover advances in health practice, management and education in relation to health disparities as well as a breadth of other topics.
Conference Series LLC Organizes 3000+ Global Events with over 600+ Conferences, 1200+ Symposiums and 1200+ Workshops on Medical, Pharma, Engineering, Science, Technology and Business.
Who can attend?
Neonatal Nursing 2017 Conference brings together individuals who have an interest in different fields of Nursing like Child Nursing Care, Midwives, Adult & Women Health and Emergency Nursing, Public Health, Environmental Health, Healthcare and Medicine from Practice, Research, Administration, Policy and Education. It is a forum to explore issues of mutual concern as well as exchange knowledge, share evidence, ideas, and generate solutions.
Why to Attend???
Neonatal Nursing Conference provides a global platform for exchanging ideas and makes us updated about the latest innovations in Neonatal Nursing and Healthcare. Opportunity to attend the presentations delivered by Eminent Scientists from all over the world
Importance and Scope:
Neonatal Nursing 2017 deals with Neonatal Nursing ICU, Clinical Nurse Practitioners, Midwives in Neonatal Nursing, Neonatal Gynecology, Neonatal Critical Care Nursing, Neonatal Innovations in Nursing, Neonatal Nursing Community, Health Care and Management. There is a worldwide Shortage of Neonatal Nurses but there is also an increased demand for Nurses with enhanced skills who can manage a more diverse, complex and acutely ill newborn baby's population than ever before. As a result, a variety of nurses in advanced practice positions has evolved around the world. Neonatal Nursing Conferences provide a platform for the experts in the field from all over the globe as we share experiences and knowledge and work together on ensuring a just reproductive health. This event includes prompt keynote presentations, oral talks, poster presentations and exhibitions