Nutraceuticals Market Analysis and Reports | Italy Conference Series
Market Analysis - Nutraceuticals 2017
Importance and Scope:
Nutraceuticals generally depend on the source. They can be categorized on the basis of their natural sources, pharmacological conditions, and also chemical composition of the products. Utmost they are grouped in the subsequent categories like Dietary supplements, Functional Foods, vitamins and minerals, Healing food and Farmaceuticals. Nutraceuticals are derived from different types of herbals, fruits and marine resources.
The intake of nutraceuticals has predominantly increased beneficial effects on human health. They are not only consumed in order to meet the recommended daily ingestion of nutrients, but also slated to have physiological benefits, physical performance booster and an option in inhibition, management, and treatment of numerous diseases like cancer, Heart diseases, and many other chronic diseases.
Increase in lifestyle diseases all over the world and inadequate nutrition are driving the market. In developing nations, mortality because of nutrition related factors is high because of lack in nutritional intake in regular food, underscoring the need for nutraceutical products. Consumers have shifted from synthetic supplements to natural or organic ingredients which are obtained from non-Genetically Modified Organisms. Unawareness among people in the developing countries about these nutraceutical ingredients is restricting the growth of the market in those regions.
The market is divided on the basis of types into prebiotics, probiotics, proteins & amino acids, fibres & specialty carbohydrates, vitamins, phytochemicals & plant extracts, minerals, carotenoids, Omega-3 fatty acids and others. Based on application the market is further segmented into animal nutrition, functional food, dietary supplements, functional food beverages and personal care. Dietary supplements segment leads the application market while photochemical & plant extracts is the fastest growing division. Global nutraceuticals market has shown consistent growth due to their increasing acceptance among consumers as part of their daily diet. Global nutraceuticals market will grow at a CAGR of 7.79% by 2021. This growth is mainly due to increasing disposable income, increase in demand due to rising awareness about lifestyle diseases, urbanization, increasing middle class population, improvement in living standards of people and their need to supplement nutrition intake to lead a healthy life.
Why Italy
Growing demand from fitness conscious population to fortify revenues provides a detailed analysis of the Nutraceuticals industry covering various aspects including market size of nutraceuticals, functional foods & beverages and dietary supplements segments in terms of revenues and market segmentation by types of products along with on-going trends in the industry. The future projections are included to provide an insight on the prospects in the Italy nutraceuticals industry.
Italy contributed top shares in the global nutraceuticals industry revenues in 2012-2016. The nutraceuticals sector in Italy has witnessed a robust growth over the years. The industry has largely benefitted from the shifting spending habits of the consumers. The purchase decisions of a large part of the populace, primarily consisting of the urban middle class consumers, are majorly driven by wellness trends. Italy has featured amongst the top five nations in the list of world's healthiest countries over the years. This fact highlights the widespread high awareness levels regarding health and fitness amongst the masses. This is also substantiated by a low penetration of fast food in Italy as compared to its neighbour countries.
The fast paced life in the country has dispensed an increasing trend towards convenience seeking behavior, combined with a growing preferability of healthy food and diet amongst the people. As a result, the country has witnessed a rising demand for quick and convenient food with additional health benefits that fulfil the requirement of all the necessary nutrients. The growing recognition of the importance of maintaining physical health amongst the masses has encouraged the sales of wellness linked functional food and nutritive drinks in Italy. Furthermore, the increasing variety of products providing condition-specific health benefits has also supported the revenues of the functional food and beverages market over the years.
Dietary supplements market in Italy was the largest in Europe in 2016 and accounted as top second country of the overall sales of nutritional supplements in Europe. The market for food supplements in Italy is mature and highly competitive. The performance of nutritional supplements market over the years has been resistant to economic difficulties as compared to other sectors. The growth recorded by the nutraceuticals sector in recent years has begun to showcase signs of a slowdown owing to the economic crisis and new regulatory framework. This has raised a number of difficulties for both the businesses and consumers. However, the past growth trend of the market confirms the consumer confidence to support the positive outlook for the sector in the coming years.
Conference Highlights
· Dietary Supplements & Functional Foods
· Multivitamin supplements
· Bodybuilding supplements
· Weight Supplements
· Protein Supplements
· Nutraceutical Bioactives
· Prebiotics and Probiotics
· Pharmacognosy & Phytochemistry
· Herbal and Traditional Medicine
· Nutraceuticals in Cancer Therapy
· Nutraceuticals for Cardiovascular Health
· Nutraceuticals in Weight Management
· Recent Trends in Natural Medicines and Nutraceuticals Research
· Nutraceuticals and Natural Medicine Products
· Neurocognition
Target Audience:
Nutraceuticals Researchers, Naturotherapists, Medical Directors, Nutritionists, Dieticians, Pharmacognosists, Pharmacists, Nutraceuticals and Natural Medicines Organizations, Neurocognition Experts, attorneys, philosophers and others engaged in endeavors related to Natural Medicines and Nutraceuticals research and business and related healthcare Sectors.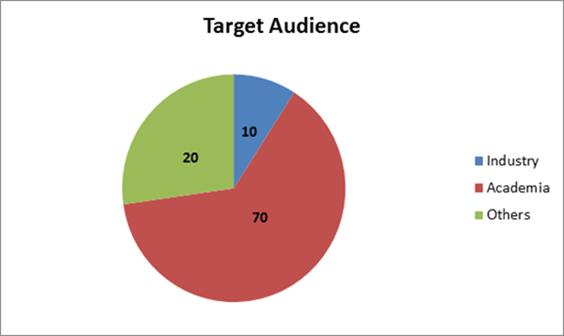 Major Society and Associations Worldwide: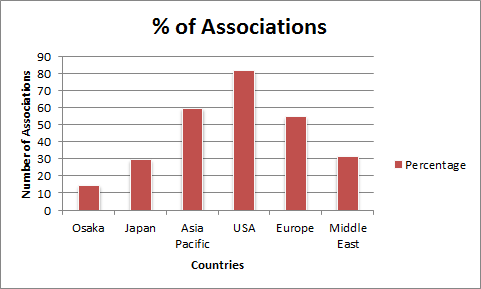 Major Associations Rome and Italy:
European Nutraceutical Association
Italian National Association Dietitians
Association of Natural Medicine Europe
European Herbal & Traditional Medicine Practitioners Association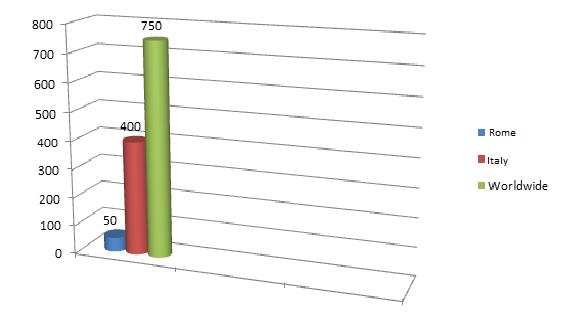 Associations and Societies
​Top Universities World Wide:
· Princeton University
· Harvard University
· Swarthmore College
· Massachusetts Institute of Technology
· The College of William and Mary
· Williams College
· Amherst College
· University of Tokyo
· National University of Singapore
· University of Hong Kong
· Peking University
· Tsinghua University
· Seoul National University
· Nanyang Technological University
· The Australian National University
· The University of Sydney
· The University of New South Wales
· University of Auckland
· The University of Queensland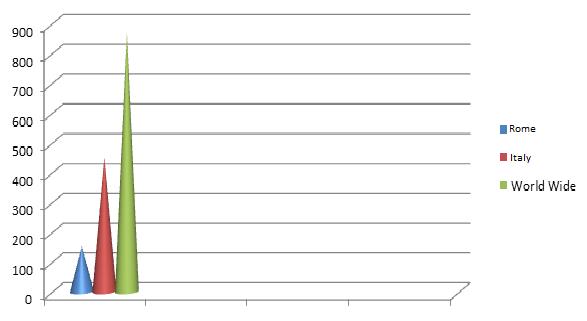 Universities Associated with Nutraceuticals Research
Companies Associated with Nutraceuticals and Natural Products:
· Arla Foods amba
· Associated British Foods plc
· Barry Callebaut AG
· Baxters Food Group
· BCS Group
· Bokomo UK
· Elite Biscuits Online
· Indulgence Cupcake Company
· James Fleming & Co Ltd
· Mecatherm S.A
· Stabinger Confectionery
· Valledoro s.p.a.
· Drink Star
· Gerolsteiner
· Maspex Wadowice Group
· Chweppes
· Dean Foods Company
· Fayrefield Foods
Industries and Company Associated with Clinical Nutrition and Health
Funding for Nutraceuticals Research
·Glance at Market of Nutraceuticals:
The Europe nutraceuticals market valued USD 36.5 billion in 2016 and is estimated to reach USD 50.91 billion by 2021, growing at a CAGR of 6.88% in the forecast period of 2016 to 2021. In Europe increase in health conscious population who prefers food supplements, healthy functional food and beverages is driving the market. Germany, Netherlands and Sweden have emerged as the key nutraceutical innovation hubs in Europe, while United Kingdom and Spain have emerged as the key test markets for new products, with the European consumers demanding energy providing products.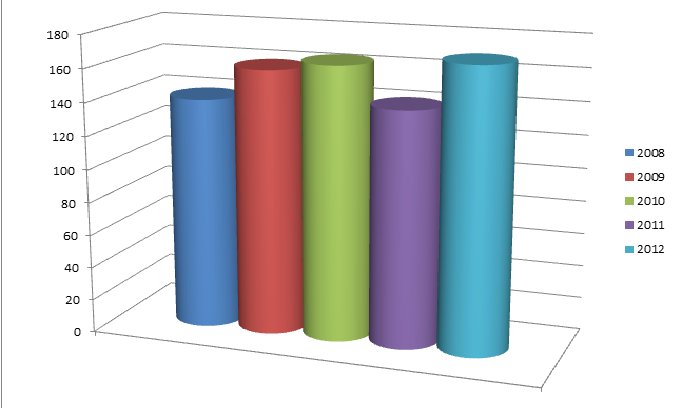 Market growth of Nutraceuticals
Conference series Ltd cordially invites all participants across the globe to attend our prestigious "13th International Congress on Advances in Natural Medicines, Nutraceuticals & Neurocognition" going to be held on July 27-28, 2017 at Rome, Italy