Prosthodontics Market Analysis and Reports | Scotland Conference Series
Market Analysis - Prosthodontics 2017
Market Analysis
IMPORTANCE AND SCOPE:
Oral Surgery 2017 Conference is essential to general health and quality of life. It is a state of being free from mouth and facial pain, oral and throat cancer, oral infection and sores, periodontal (gum) disease, tooth decay, tooth loss, and other diseases and disorders that limit an individual's capacity in biting, chewing, smiling, speaking, and psychosocial wellbeing. Worldwide, 60–90% of school children and nearly 100% of adults have dental cavities. Oral Surgery-2017 aims to bring together leading academic scientists, researchers and research scholars to exchange and share their experiences and research results about all aspects of Oral Health & Maxillofacial Surgery. It also provides the chance for researchers, practitioners and educators to present and discuss the most recent innovations, trends, and concerns, practical challenges encountered and the solutions adopted in the fields of Oral Health & Maxillofacial Surgery.
Oral Surgery-2017 is an international platform for presenting research about Dental, exchanging ideas about it and thus, contributes to the dissemination of knowledge in marketing for the benefit of both the academia and business. We bring together business, creative, and technology leaders, Academics from the Oral Health & Maxillofacial Surgery for the most current and relevant.
Why Scotland?
According to the NHS Information Centre Report (28.10.2012) dentists in Scotland have seen a much bigger drop in earnings compared with other parts of the UK. Self-employed dentists suffered an average of 7.6% reductions in taxable income during the period, and practice owners 11%. This is the fourth year in succession that dental earnings have fallen. This, together with continuing rising costs and an increasing burden of non-clinical demands has serious implications for the sustainability of many dental practices in Scotland. NHS dentistry faces an outlook of continued funding cuts, possible modification and removal of some GDS allowances, rising practice expenses resulting in decreasing earnings. An additional concern is the fall in the numbers of people having treatment because of the economic climate. The jaws of rising costs and falling income bite hard!
Conference Highlights:
Dental Implantology & Grafting
Oral & Maxillofacial Pathology
Reconstructive Surgery
Endodontics
Orthodontics
Dental Case reports
Dental Ethics
Dental Nursing
Cleft & Craniofacial Anomalies
Dental Anaesthesiology
Nanodentistry
Oral Microbiology and Pathology
Oral Cancer
Oral and Dental Health
Pediatric Dentistry
Dentoalveolar and Osteonecrosis
Oral Hygiene
Restorative Dentistry
Cosmetic Dentistry
Periodontics and prosthodontics
Why to attend???
Meet Your Target Market With members from around the world focused on learning about Oral Health & Maxillofacial Surgery , this is your single best opportunity to reach the largest assemblage of participants from the all Over the World. Conduct demonstrations, distribute information, meet with current, make a splash with a new product line, and receive name recognition at this 3-day event. World-renowned speakers, the most recent techniques, tactics, and the newest updates in Oral Health & Maxillofacial Surgery are hallmarks of this conference.
A Unique Opportunity for Advertisers and Sponsors at this International event:
http://oral-maxillofacialsurgery.conferenceseries.com
Major Dental Associations around the Globe
World Health Organization (WHO)
FDI World Dental Federation
International Association for Dental Research (IADR) & American Association for Dental Research (AADR)
National Institute of Dental and Craniofacial Research (NIDCR), Office of International Health
Pan American Health Organization (PAHO)
Major Dental Associations in Europe
Dental Chamber of Bosnia & Herzegovina
Association of Dentists in Bulgaria
Croatian Dental Chamber
Cyprus Dental Association
Czech Dental Chamber
Association of Public Health Dentists in Denmark
Danish Society of Periodontology
European Federation of Periodontology
Icelandic Dental Association
Target Audience:
The professors, Dentists, researchers, clinicians, educators, program developers Marketing, and Students from Academia in the study of Dental and Oral Health field.
Target Audience:
Academia 60%
Industry 30%
Others 10%
Figure 1: Target Audience
Top Universities in Scotland:
University of Aberdeen School of Dentistry
University of Dundee
University of Edinburgh
Glasgow Dental School
University of St Andrews
University of Aberdeen
University of Strathclyde
Heriot-Watt University
University of Stirling
The Robert Gordon University
Queen Margaret University
University of the West of Scotland
University of the Highlands and Islands
Companies Associated with Dental & Oral Health
AmannGirrbach GmbH
Castellini S.p.A
Coltène/Whaledent AG
Dentatus AB
Durr Dental GmbH & Co. KG
Ivoclar Vivadent AG
Larident Srl
Ormco Europe
Peri-dent Ltd
Glance at Market of Dental & Oral Health:
The global dental equipment market revenue is expected to increase from USD 6,081.4 million in 2013 to USD 8,453.7 million by 2020, growing at a CAGR of 4.9% from 2014 to 2020.
According to the State Agency "Invest in Scotland", the country's rank as for investment climate is among the highest in the world, being the 6th largest recipient of FDI inflows and 3rd in the EU. The global dental equipment market is predicted to exhibit a compound annual growth rate (CAGR) of 9% to reach over $13 billion by 2016, the dental equipment market is fuelled not only by the prevention and treatment of disease, but also in large part by cosmetic dentistry, which sees an annual expenditure of $2.75 billion in the US alone. Tooth whitening procedures attest to soaring demand for cosmetic dentistry, with a 300% increase over the past five years. The global dental implants market is expected to grow from $3.2 billion in 2010 to $4.2 billion in 2015 at a CAGR of 6% from 2010 to 2015. Europe currently forms the world's largest market for dental implants with a 42% market share, and is also expected to have the highest CAGR 7.0% from 2010 to 2015.
Dental Research
Figure 2: Dental Research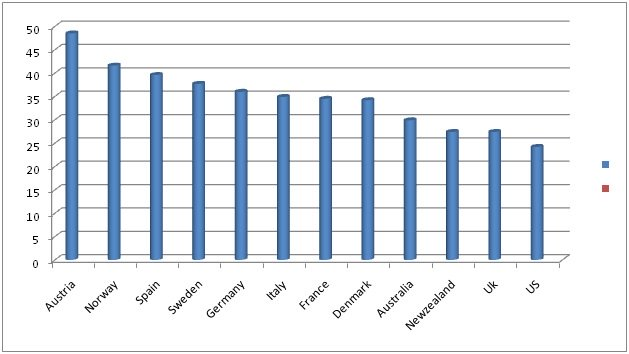 References:
1. http://www.gnydm.com/pdfs/Focus%201_2010%20Infodent.pdf
2. http://www.spain-holiday.com/Alicante-city
3. http://www.alicante-spotlight.com/city_breaks.htm
4. http://www.arrivalguides.com/en/Travelguides/Europe/Spain/Alicante
5. http://www.dentistry2000.com/organizations/
6. Source:http://www.a2zcolleges.com/dental/europe.html
7. http://www.ezilon.com/business/healthcare/medical_equipment/dental_equipment/index.shtml
8. http://www.who.int/mediacentre/factsheets/fs318/en/