Organ transplantation Market Analysis and Reports | Japan Conference Series
Market Analysis - Organ Transplantation 2018
Importance and scope
Organ transplant immunosuppressant drugs are the category of drugs which are administered to minimize the chances of organ rejection after transplantation. When a person undergoes any transplantation, the body recognizes the transplant as a foreign tissue and attacks it, resulting in rejection. These drugs dilute the immune system, hence reducing the reaction towards the transplant. The factors driving this market include the advancements made in tissue engineering and organ transplantations. These transplantations help in survival of many patients as well as enhance the quality of life. The lack of availability of organs and high cost of transplantation are the limitations for the growth of this market. The increase in use of tissue engineering for generation of implants provides growth opportunity to this market.
Organ transplant immunosuppressant drugs market has accelerated the growth of rapid organ transplant by reducing the harmful side effects such as autoimmune diseases. These novel drug therapies are strategically analyzed in the report in order to provide comparative benefits. The report is also focusing on the regulatory issues and commercial mandate that are hindering the growth. Porter's five forces model is strategically analyzed in the report to project current and future market scenarios. The value chain analysis of the organ transplant immunosuppressant drugs market is dealt strategically. Top wining strategies adopted by the key players competing in this market are critically analyzed through primaries.
Value of Organ Transplantation and Artificial Organs in Society
Transplantation in Number of Procedures. The global and regional markets for 'Organ and Tissue Transplantation' in this report are analyzed by the following Product Segments - Organ Transplantation (Heart, Kidneys, Liver, Pancreas, and Lungs). The US market for 'Organ and Tissue Transplantation' in this report is analyzed by the following Product Segments: Organ Type (Heart, Kidneys, Liver, Pancreas, Lungs, and Intestine), Tissue Type (Cornea, Heart Valve, Skin Grafts, Vascular Grafts, Bone Marrow, and Bone Grafts), and Bone Graft Transplantation (By Graft Type: Autologous Graft, Allograft, and Other Materials; By Application Type: General Orthopedics, Spinal Fusions, and Cranio/Maxillofacial). The report provides separate comprehensive analytics for the US, Canada, Japan, Europe, Asia-Pacific, Latin America, and Rest of World. Annual estimates and forecasts are provided for the period 2013 through 2020. Also, a seven-year historic analysis is provided for these markets. Market data and analytics are derived from primary and secondary research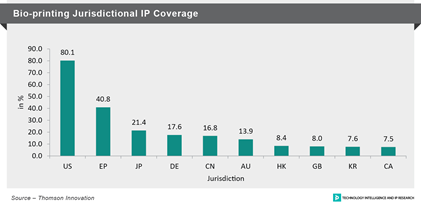 At least 79,950 kidney transplants done in 2014.
*Kidney transplants are done in 99 countries.
* 27,397 donations were reported from dead persons in 2014. Currently there are 77 countries worldwide with deceased donation programmes
* About 119,900 solid organs were transplanted worldwide in 2014, an increase of 1.8 per cent since 2013
*26,150 liver transplants were done worldwide in 2014. Liver transplants are performed in 74 countries
* 119,873 organs transplanted annually (2014)
* 27,397 actual deceased organ donors in 2014
* 13.6 transplants per hour done in 2014
* In 2012, the UAE did 19 kidney transplants from living donors and 28 in 2013 - Data from Global Observatory on Donation and Transplantation
The global transplantation market is expected to reach USD 51.0 billion by the year 2025, growing at a CAGR of 9.1%, according to a new report by Grand View Research, Inc. Growing incidence of organ failure has resulted in massive growth in the transplantation market. Rising demand for transplant products such as tissue products, immune suppressants, and organ preservation solutions is a major factor anticipated to boost growth of the market during forecast period. Thus, many biotechnology and medical device companies have begun to concentrate on the development of advanced transplant products for management of organ failure. Genomics based diagnostics dominated the overall market in terms of revenue at 36.4% in 2013 majorly owing to the presence of a relatively larger number of R&D programs. Genomics based personalized medicine segment on the other hand is expected to grow at the fastest CAGR of over 12.0% from 2014 to 2020 due to increasing demand for population based therapeutic solutions and subsequent increase in R&D initiatives. The organ and tissue transplantation market in the U.S. is estimated at $11.7 billion in 2005 and is expected to rise at an average annual growth rate (AAGR) of 5.2% to $15.1 billion by 2010.The transplantation market is estimated at just under $5 billion in 2005 and is expanding at an AAGR of 4.8%.The fastest growing sector is small bowel (intestine) transplantation. Kidney and liver transplantation will account for 78% of the total in 2005.The U.S. tissue transplantation market totaled about $6.8 billion in 2005. It is projected to grow at an AAGR of 5.5%, to $8.9 billion in 2010.
Why Osaka?
The Japanese health ministry has begun a joint research project with transport authorities in an effort to get a handle on the trade. But the government is likely to find it difficult to stop desperate people who have money from making the short plane hop to China. As Hokamura says: "I was on dialysis for four years.Hokamura negotiated the deal through a Japanese broker in Shenyang that operates under the name of the China International Organ Transplant Center which maintains a professional website with detailed information about their services for donors in English, Japanese, Korean and Russian. The website, provides the following information on the sources of organs: If you send your personal data to this center by e-mail or fax and accept the necessary body examination in Shenyang, China in order to assure a suitable donor, it may take only one month to receive a liver transplantation , the maximum waiting time being two months. As for the kidney transplantation, it may take one week to find a suitable donor, the maximum time being one month. Although the procedure to select a donor is very strict, the transplant operation will be terminated if the doctor discovers that there is something wrong with the donor's organ." The source of the organs, however, is not specified.
Organ Transplants in Japan
Many patients in Japan are bitter about the underdeveloped state of transplant health in a country that has seen less than 50 cases of donated organs since the revised 1997 Organ Transplant Law. "Doctors in Japan are happy with their patients being on dialysis because it is profitable," claims Hokamura. "They get 5.1 million yen a year to treat people like me."According to health ministry statistics, there have been a total of 998 kidney transplants in Japan but the bulk of these -- 800 – have been from living persons. The rest are from people who died of brain death or whose heart stopped. A single death can on average now save 10 people, but there are still far too few donors and with 12,000 patients waiting for matching donors, according to the Japan Organ Transplant Network, the government is again preparing to revise the law. Meanwhile, increasing numbers of Japanese are turning to China. Sources say the cost of a kidney transplant in China runs to US$66,500 and a liver up to US$157,000. A Taiwanese broker called Yeson Healthcare Service Network recently told the Japan Times that a heart transplant at the Zhongshan Hospital in Shanghai can be had for as little as US$119,000, a fraction of the US$860,000 such an operation would cost in North America.
Why to attend???
The significance of human life and organs. Organ Transplantation is essential for us. Heart, Kidney, Liver, pancreas, and so many organs are Trans planted. This conference seek to bring all such Cardiologists, Therapists, Surgeons, Healthcare Agencies, Healthcare Professionals, Doctors, Registered Nurses and researcher or scientist, Noble Laureate, researcher, research scholar, students and people together who are involved in this field and provide them to discuss about their innovation, exchange ideas and interaction with each other.
Major Organ Donation Societies around the Globe
WHO Global Observatory on Donation and Transplantation (GODT)
Ethical, Legal and Psychosocial Aspects of Organ Transplantation (ELPAT)
Donation and Transplantation Institute (DTI)
International Society for Heart and Lung Transplantation (ISHLT)
International Society for Organ Donation and Procurement (ISODP)
International Transplant Nurses Society (ITNS)
Transplantation Society of Australia and New Zealand
Australia: Organ and Tissue Authority
Philippines: National Kidney and Transplant institute
Japan: Japan Organ Transplant Network
Malaysia: Malaysia Society of Transplantation
Singapore: National Organ Transplant Unit
Saudi Arabia: Saudi Centre for Organ Transplantation
Middle East Society for Organ Transplantation (MESOT)
Israel: ADI - National Transplant Center
European Society of Transplantation
Belgian Transplantation Society
Denmark: Dansk Transplantationsselskab
France: French Federation for Organ Donation
Germany: Deutsche Stiftung Organtransplantation (DSO)
Greece: Hellenic National Transplant Organization
Italy: Centro Nazionale Trapianti (CNT)
Netherlands: Nederlandse Transplantatie Vereniging
Poland: Poltransplant
Spain: Organización Nacional de Trasplantes (ONT)
United Kingdom: National Health Service Blood and Transplant
Brazil: Coordenaçao -Geral do Sistema Nacional de Transplantes
Mexico: Centro Nacional de Trasplantes (CENATRA)
Canadian Blood Services – Organ and Tissue Donation and Transplantation
American Society of Transplantation (AST)
Target Audience:
The target audience will be Cardiologists, Therapists, Surgeons, Healthcare Agencies, Healthcare Professionals, Doctors, Registered Nurses and researcher or scientist who are researching in Organ Transplantation and Artificial Organs.
Meet Your Target Market With members from around the world focused on learning about Surgeons, this is your single best opportunity to reach the largest assemblage of participants from the all Over the World. Conduct demonstrations, distribute information, meet with current, make a splash with a new product line, and receive name recognition at this 2-days event. World-renowned speakers, the most recent techniques, tactics, and the newest updates in Organ Transplantation and Artificial Organs are hallmarks of this conference.
A Unique Opportunity for Advertisers and Sponsors at this International event:
https://organtransplantation.conferenceseries.com/sponsors.php