Orthopedics Congress Market Analysis and Reports | Singapore Conference Series
Market Analysis - Orthopedics Congress 2020
Orthopedic Market Outlook - 2025
The orthopedic implants market accounting for $45,901 million in 2017 which is expected to reach $66,636 million by 2025, registering a CAGR of 4.7% from 2018 to 2025. These implantations are manufactured to replace or support a missing or damaged bone or joint and are intended to treat the deformities, stabilize body posture, and restore the normal skeletal function. It has witnessed a shift from conventional surgical procedures to the use of modern fixation and prosthetic devices. The growing demand for orthopedic implants has increased significantly.
Figure 1: Orthopedic Market
Basing upon the product type, reconstructive joint replacements occupied the largest share in orthopedic implants industry, it is attributed to increase in prevalence of osteoporosis and osteoarthritis, innovations in the joint replacements, and rise in investment of key players in R&D of orthopedic implants. At the same time, the orthobiologics segment is expected to experience rapid growth during the forecast period owing to the rise in demand for advanced therapies, minimally invasive procedures and surge in patient awareness toward use of orthobiologics.
Global Orthopedic Device Market 2018-2022
The global orthopedic device market size will grow by USD 7.84 billion during 2018-2022. This industry research report provides a detailed analysis of the market based on application (spine devices, knee devices, extremities devices, hip devices, and CMF devices), product (orthopedic implants and support devices and orthobiologics), end-users (hospitals, ASCs, and special orthopedic centers), and geography (the Americas, APAC, and EMEA).
Top orthopedic device companies in the world:
The global orthopedic device market is highly concentrated to help clients improving their revenue shares in the market, which provides an analysis of the market's competitive landscape and offers information on the products offered by various leading companies.
The top companies include:
DePuy Synthes

DJO Global

Medtronic

Stryker

Smith & Nephew

Zimmer Biome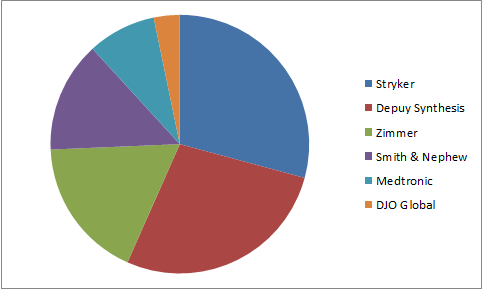 Figure 2: Orthopedic Top Device Companies