Arthroplasty Market Analysis and Reports | USA Conference Series
Market Analysis - Arthroplasty 2018
Market Analysis Report
13th International Conference on Arthritis & Arthroplasty during, December 06-07 2018, Rome, Italy. The special interest and theme of this conference are: "Accelerating Innovations & fostering advances in Arthritis & Arthroplasty". Arthroplasty-2018 gathers renowned scientists, physicians, surgeons, young researchers, industrial delegates and talented student communities in the fields of Arthritis & Arthroplasty under a single roof where networking and global partnering happens for the acceleration of future research.
Arthroplasty-2018 is an International platform for presenting research about orthopedics and related topics, there is an immense scope for exchanging ideas about Arthroplasty at this conference and thus, contributes to the dissemination of knowledge in the management of the disease for the benefit of the society.
For more details please visit:https://arthritis-arthroplasty.surgeryconferences.com/
Conference Highlights:
Orthopedic Surgery
Arthroplasty
Osteoporosis
Musculoskeletal Disorders
Arthritis
Orthopedic Trauma
Physical medicine and rehabilitation
General Orthopedics
Paediatric orthopedics
Hip & Knee Reconstruction
Podiatry
Hand &Wrist
Shoulder & Elbow
Orthopedic Bio-mechanics Research
Orthopedics: Diagnostic Techniques
Physiotherapy
Fractures
Joint replacement surgery
Exercise and Sports Medicine
Spine Disorders / Spine Injuries
Importance & Scope:
Orthopedics 2018 aims to bring together leading academic scientists, researchers, orthopedic surgeons, Rheumatologists, Business delegates, talented student communities and research scholars to exchange and share their experiences and research results about all aspects of Arthroplasty & Orthopedics. It also provides the chance for the attendees to present and discuss the most recent innovations, trends, and concerns, practical challenges encountered and the solutions adopted in the fields of Arthroplasty & Orthopedics. Orthopedics -2018 is an international platform for presenting research about Orthopedics, exchanging ideas about it and thus, contributes to the dissemination of knowledge in the field.
Market Report of Orthopedics
The medical science of orthopedics deals the musculoskeletal system including the spine, bones, joints, ligaments, tendons, muscles, and nerves. Orthopedician (doctor/surgeon) that specializes in the prevention, diagnosis, and treatment including surgery of the musculoskeletal system. A famous forte in the field of orthopedics is Sports: Complementary Approaches. In spite of the fact that wounds amid sports are unavoidable, there are many societies/Association worldwide have focused on the significance of preventing sports injuries to prolong the career of athletes.
As per 2016-2020 market research: Technavio market research analysts have estimated the spine orthopedic devices segment to account for a market share of more than 27% by the end of 2020. Factors like the rising incidence of spinal disorders and the growing preference for minimally invasive spinal surgeries are the major factors that fuel the demand for spine-related devices during the forecast period.
The current market Forecasts (2016-2021) is anticipating that Global Orthopedic Devices Market will reach $55.60 billion by 2021 developing at a CAGR of around 5.7% from 2016 to 2021. An orthopedic device is utilized to help or restore the missing bone or joint. It helps in reestablishing the capacity by supplanting or fortifying the harmed structure. Keeping in mind the end goal to build up a biocompatible device, various properties of musco-skeletal tissues such as bone, cartilage, ligament and tendon need to be properly understood. The material used in the devices should be adaptable to the body in order to avoid rejection. The Upcoming of Orthopedics Medical Devices to 2021 – it will grow to $22.5 billion (€20.9 billion) by 2021, with a year-on-year growth of 9.1%.Demand for Orthopedic medical devices will grow over 2021 as clinically viable and cost-effective results are established.
Figure: 1 Global Market Orthopedic Devices-2021
Europe Orthopedic Devices Market
Orthopedic Devices Market size was over USD 39 billion in 2016 and is forecast to witness more than 3% CAGR from 2017 to 2024.
The growing geriatric population base is highly susceptible to developing bone related diseases such as osteoporosis and osteoarthritis. As per WHO, the global population over 60 years is expected to reach 2 billion by 2050. Increasing base of the elderly population will create significant demand for various orthopedic implants and devices.
Increasing prevalence of diabetes and obesity, lack of physical activity, poor dietary intake and rising trend of smoking and alcohol consumption will fuel orthopedic devices market demand over the forecast years. New innovations in the field of osteology should boost the development of cost-effective devices. Technological advances in Oral, Inhalation, and Transdermal patches, Ocular, Nasal, and Topical Implants will represent high impact driving factors for the global industry revenue.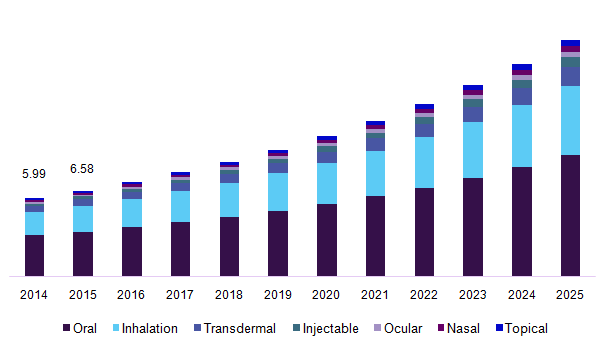 Figure 2: Europe Orthopedic Devices Market Size, By Product, 2014-20245(USD Million)
USA & Canada Orthopedic Devices Market
The U.S. orthopedic extremity device market will grow at a moderate rate to reach a total value of more than $4.2 billion by 2016, according to a report recently released by the Millennium Research Group.
The global orthopedic devices market was valued at USD 29.7 billion in 2015. The growing prevalence of orthopedic conditions, such as degenerative bone disease and rising number of road accidents are the major factors driving the market growth. In addition, obesity and sedentary lifestyles resulting in the early onset of musculoskeletal conditions are expected to boost the market growth during the forecast period.
Technavio's market research analyst predicts the global orthopedic device market to grow steadily at a CAGR of around 4% by 2020. Factors such as the increasing aging population and the augmented incidence of orthopedic diseases, such as arthritis, bursitis, fibromyalgia, hip pain, knee pain, trauma, and osteoporosis, are anticipated to bolster the prospects for growth in this market during the predicted period.
Asia Pacific Orthopedic Device Market:
The Asia Pacific orthopedic devices market is expected to exhibit the fastest growth during the forecast period. China and India are together expected to account for the largest geriatric population pool across the world. As a result, the demand for orthopedic surgeries in China and India is expected to grow tremendously in the near future. In addition, the booming medical tourism industry in the region owing to the availability of advanced healthcare treatments at a cheaper cost is expected to attract the target patient population to Asia Pacific. Therefore, Asia Pacific is anticipated to reach USD 7.5 billion in 2024.
The Asia-Pacific Orthopedic Devices Market was worth $9.22 billion in 2016 and estimated to be growing at a CAGR of 5.52%, to reach $12.07 billion by 2021. People who are troubled with chronic wounds, which take significant amount of time to heal and are expensive to treat have received a much-needed relief in the form of Orthopedic Devices.
Orthopedic Top Device Companies:
The United States orthopedics market is slated to reach $4.2 billion in the next three years, according to a report by the Millennium Research Group. While the industry has faced some challenges like metal-on-metal hip implants, the overall orthopedics industry has been growing at a rapid pace. Orthopedic products include devices for ankles, feet, shoulders, elbows, wrists, and hands. In total, the annual growth rate of the orthopedics market is forecasted to be 3.4%.
Despite some issues with its joint products, J&J dominates the orthopedics industry. By 2018, analysts predict that the company will command more than one-fourth of the total market.
Top Ten Players in the Global Orthopedics Market:
1) Johnson & Johnson
2) Stryker
3) Zimmer
4) Biomet
5) Medtronic
6) Smith & Nephew
7) Arthrex
8) NuVasive
9) Globus Medical
10) Wright Medical Group
Figure 4: Orthopedic Top Device Companies
Geographic Segmentation of Orthopedic Device Market
According to Transparency Market Research, a market intelligence firm, the global orthopedics market is forecasted to reach $41.2 billion by 2019. The United States constitutes around 56% of the global orthopedics market.
Figure 3: Geographic Segmentation of Orthopedic Device Market
Market segmentation
Joint replacements and spinal implants are the two major types of orthopedic devices. Joint replacement devices can be further categorized on the basis of anatomical location into the knee, hip, shoulder, spine, extremities, and trauma. Knee orthopedic devices dominate the US orthopedics device market followed by hip orthopedic devices due to increasing demand in hip replacement surgeries, fractures, and an aging population.
Major Orthopedic Associations in Europe
Italian Society of Orthopaedics and Traumatology, Rome, Italy
European Orthopaedic Research Society
European Foot and Ankle Society
European Hip Society
European Rheumatoid and Arthritis Surgery Society
European Society for Surgery of Shoulder and Elbow
European Trauma Society
European Bone and Joint Infection Society
Orthopedic Associated Hospitals in Italy
ITALIAN ORTHOPAEDIC HOSPITAL
CTO Hospital
Humanitas Research Hospital
San Raffaele Hospital
Villa Stuart Sport Clinic
D. Cervesi Hospital
ApoKOS Rehabilitation
Why in Rome, Italy?
The Europe orthopedic navigation system market size was valued at USD 15.44 million in 2014 and is expected to grow at a CAGR of 5.0% over the forecast period. Rising incidences of osteoarthritis and demand for minimally invasive surgeries for joint replacement surgery are expected to boost the demand for surgical navigation systems over the forecast period
Overall, the orthopedic trauma devices market was valued at €900.6 million in 2016. This is expected to decrease over the forecast period at a CAGR of -0.2% to reach €886.9 million. the global orthopedics devices market was valued at $40.20 billion in the year 2016 and is expected to reach $61.02 billion by the end of 2023 growing at a CAGR of 6.1% during the forecast period.
GlobalData's new report, Italy Orthopedic Tools Market Outlook to 2020, provides key market data on the Italy Orthopedic Tools market. The report provides value, in millions of US dollars, and volume (in units) and average price data (in US dollars), within market categories – Orthopedic Power Tools and Orthopedic Reamers. The report also provides company shares and distribution shares data for each of these market categories, and global corporate-level profiles of the key market participants, news and deals in the Orthopedic Tools market wherever available. The data in the report is derived from dynamic market forecast models. Global Data uses epidemiology and capital equipment–based models to estimate and forecast the market size. The objective is to provide information that represents the most up-to-date data of the industry possible.
Why to attend?
Medical doctors, patients, and healthcare providers consider the prevention of orthopedic diseases as an essential tool to improve the general health status of the population. The proportions of people suffering from the disease are expected to increase in future according to a recent statistical survey. According to recent statistics, orthopedic diseases worldwide will double between 2012 and 2030. Realizing this imperative, ConferenceSeries Ltd is set to organize International Conference on Orthopedics this year with a view to enhance research and promote awareness aiming in developing solutions for the challenges encountered. Orthopedics-2018 will comprise of many leading keynote speakers and session speakers who will be delivering their speech on the current research topics of orthopedics, complications related to rheumatology and other risk factors associated with the disease. The young researchers and the student participants will gain the opportunity to grab the Best Poster Award by presenting their work as a poster presentation and Young Researcher Forum.