Pediatric Gastroenterology Market Analysis and Reports | USA Conference Series
Market Analysis - Pediatric Gastroenterology 2018
Importance and scope
Most aspects of business depend on successful marketing. The overall marketing umbrella covers advertising, public relations, promotions and sales. Marketing is a process by which a product or service is introduced and promoted to potential customers. Pediatric Gastroenterology 2018 aims to bring together leading academic scientists, researchers and research scholars to exchange and share their experiences and research results about all aspects of Pediatric Gastroenterology. It also provides the chance for researchers, practitioners and educators to present and discuss the most recent innovations, trends, and concerns, practical challenges encountered and the solutions adopted in the fields of Pediatric Gastroenterology.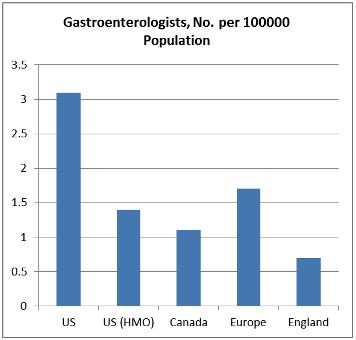 The Specialty Section Pediatric Gastroenterology focuses upon the disorders of the gastrointestinal tract in infants, children and adolescents. The section concerned with all aspects of gastroenterology in children. These include on the normal development and maturation of the gut, or those focusing upon specific disorders of the gut or liver. The impact of gut disorders upon nutrition is a further theme. Basic science, clinical and translational researches are all encouraged. Pediatric gastroenterologists are specially trained to perform diagnostic tests of a child's digestive system. Special instruments, such as endoscopes, are used to examine the inside of the digestive tract or obtain tissue samples (biopsies). Endoscopic procedures pediatric gastroenterologists perform include esophagogastroduodenoscopy and colonoscopy. Pediatric gastroenterologists also treat bleeding, swallowing problems, or other problems encountered in the intestines. They have extensive expertise in managing nutritional problems in children, including placement and management of feeding tubes and intravenous nutrition and diagnosing and treating infants, children, and teens with liver disease. Our aim is to promote and highlight key aspects of pediatric gastroenterology and hepatology, with the ultimate goal of developing new medical treatments and therapeutics for young patients affected by disorders of the gastrointestinal tract.
Why New York?
It is being acknowledged that the leading problems for infants and children in New York was birth defects; prematurity/low birth weight; sudden infant death syndrome; maternal complications of pregnancy and respiratory distress syndrome.
In New York during 2010-2015 (average), 82 infants died before reaching their first birthday, an infant mortality rate of 6.2 per 1,000 live births. In New York in 2011, the rate of perinatal mortality was 4.3 per 1,000 live births and fetal deaths which have reached to 7.0 per 1,000 infant births by the year 2015. Reflecting this imperative Pediatrics-2017 aims to educate pediatricians and achieve the goal of reducing infant mortality rate.
Why to attend???
Meet Your Target Market With members from around the world focused on learning about Pediatric Gastroenterology; this is your single best opportunity to reach the largest assemblage of participants from the Pediatric Gastroenterology community. Conduct demonstrations, distribute information, meet with current and potential customers, make a splash with a new product line, and receive name recognition at this 3-day event. World-renowned speakers, the most recent techniques, tactics, and the newest updates in Pediatric Gastroenterology fields are hallmarks of this conference.
Market Report for growth in the field of Pediatric Gastroenterology.
The global market was valued at USD 7,281.6 Million in 2014. This market is expected to grow at a CAGR of 5.8% during the forecast period (2015–2020) to reach USD 10,209.4 Million by 2020. The growth in this market is mainly driven by the increasing prevalence of pediatric diseases owing to the rising population; increasing use of products in healthcare; and technological improvements in modern techniques. However, the presence of stringent regulations for process approval and medication errors associated with diagnosis may restrain the growth of the market during the forecast period.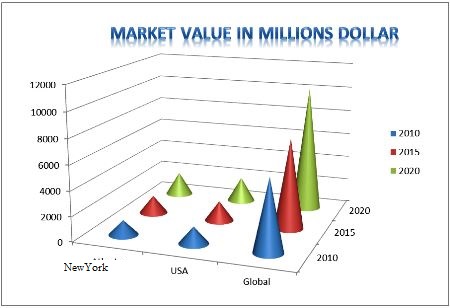 A Unique Opportunity for Advertisers and Sponsors at this International event:
http://pediatricgastroenterology.conferenceseries.com/sponsors.php
Major Analysis of Pediatric Gastroenterology Conference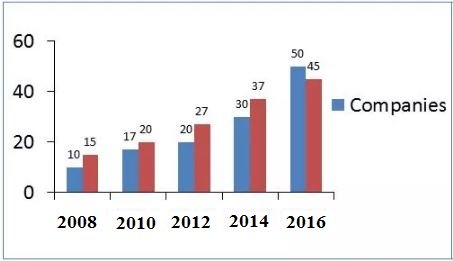 Target Audience:
Pediatric Gastroenterology 2018 targets, CEO's, Directors, Scientists, Professors, Students of all Pediatrics & Pharmaceutical companies, Universities and colleges globally.
Target Audience:
Industry 20%
Academia 70%
Others 10%
New York
New York-Presbyterian Morgan Stanley-Komansky Children's Hospital
Children's Hospital at Montefiore
Cohen Children's Medical Center
Mount Sinai Kravis Children's Hospital
Winthrop-University Hospital Children's Medical Center
Bristol-Myers Squibb Children's Hospital at RWJ Univ. Hosp.
Claire Tow Pediatric Pavilion at Memorial Sloan Kettering Cancer Center, New York
Maria Fareri Children's Hospital at Westchester Medical Center
United States of America
Boston Children's Hospital, Boston, MA
Children's Hospital of Pittsburgh of UPMC, Pittsburgh, PA
Children's Hospital Colorado, Aurora, CO
Texas Children's Hospital, Houstan, Texas
Children's Memorial Hospital, Chicago, IL
Shriners Hospitals for Children Chicago, IL
Ann and Robert H. Lurie Children's Hospital of Chicago, IL
University of Chicago Medicine Comer Children's Hospital, IL
La Rabida Children's Hospital, IL
Rush Children's Hospital, IL
Children's Hospital of Denver, Colorado
Children's Hospital Los Angeles, California
The children hospital of Chicago, PA
St. Christopher's Hospital for Children, Chicago, PA
Nemours/ Alfred I. duPont Hospital for children Chicago, PA
Johns Hopkins Hospital, Baltimore, Maryland
Children's Healthcare of Atlanta, Georgia
New York-Presbyterian Morgan Stabley-Komansky Children's Hospital
UCSF Medical Centre, California
Vanderbilt University Medical Centre
Massachusetts General Hospital, Boston, Massachusetts
Cleveland clinic, Ohio
Major Gastroenterology Associations around the Globe
American Gastroenterological Association
United European Gastroenterology
Canadian Association of Gastroenterology (CAG)
European Association for Gastroenterology, Endoscopy and Nutrition
The Japanese Gastroenterological Association (JGA)
IGA - Israel Gastroenterology Association
Association of Gastroenterologists of Bosnia nad Herzegovina
Bulgarian Association of Surgeons and Gastroenterologists
European Crohns and Colitis Organisation
Gastroenterohepatology Association of Montenegro - GAM
The Australian and New Zealand Gastric and Oesophageal Surgery Association (ANZGOSA)
Asian Pacific Association of Gastroenterology (APAGE)
Ukrainian Association of Endoscopy.
Major Gastroenterology Societies around the Globe
Gastroenterological Society of Australia
British society of Gastroenterology
European Society of Gastrointestinal Endoscopy (ESGE)
European Society for Paediatric Gastroenterology Hepatology and Nutrition (ESPGHAN)
European society of Neuogastroenterology & Motility
American Society for Gastrointestinal Endoscopy
British society for Pediatric Gastroenterology, Hepatology and Nutrition
North American society for Pediatric Gastroenterology, Hepatology and Nutrition
Russian Society for Digestive Endoscopy
Japanese Society of Gastroenterology
Hong Kong Society of Gastroenterology
Hong Kong Society of Digestive Endoscopy
Emirates Gastroenterology & Hepatology Society
Belgian Society of Gastroinestinal Endoscopy
Cyprus Society of Gastroenterology
Czech Gastroenterological Society
Danish Society of Gastroenterology and Hepatology
Korean Society of Gastroenterology
Ohio Gastroenterology Society
Summary: Pediatric Gastroenterology 2018 welcomes attendees, presenters, and exhibitors from all over the world to New York, USA. We are delighted to invite you all to attend and register for the "3rd Annual World Congress on Pediatric Gastroenterology and Nutrition (Pediatric Gastroenterology 2018)" which is going to be held during March 22-24, 2017 at New York, USA. The organizing committee is gearing up for an exciting and informative conference program including plenary lectures, symposia, workshops on a variety of topics, poster presentations and various programs for participants from all over the world. We invite you to join us at the Pediatric Gastroenterology 2018, where you will be sure to have a meaningful experience with scholars from around the world. All the members of Pediatric Gastroenterology 2018 organizing committee look forward to meet you at New York, USA
For more details please visit: http://pediatricgastroenterology.conferenceseries.com/
Conference Highlights:
Pediatrics
Clinical Pediatrics
Neonatology and Perinatology
General Pediatrics
Pediatric and Neonatal Gastroenterology
Clinical Pediatric Gastric Problems
Pediatric Gastrointestinal Disease
Pediatric Gastrointestinal Cancer
Pediatric Gastrointestinal Diseases Diagnosis
Pediatric Gastrointestinal Surgery
Pediatric Gastrointestinal Drugs
Pediatric Hepatology
Pediatric Nutrition
Pediatrics Case Reports