Pediatrics Market Analysis and Reports | USA Conference Series
Market Analysis - Pediatrics 2018
Importance & Scope:
Global burden of pediatric mortality is increasing drastically every year. WHO estimates that 8.8 million deaths occur annually among infants and children < 5 years of age. 3.8 million in the first 30 days of life 36% of neonatal deaths due to infectious diseases. Nearly 9 million children under five die every year. Reflecting this imperative, we believe that professionally-oriented education in to cure pediatric diseases is essential in the training of clinicians and clinical academics who will provide the future leadership in this key area for global health. Pediatrics-2017 aims to bring together leading academic scientists, researchers and research scholars to exchange and share their experiences and research results about all aspects of Pediatrics. It also provides the chance for researchers, practitioners and educators to present and discuss the most recent innovations, trends, and concerns, practical challenges encountered and the solutions adopted in the fields of Pediatrics.
Pediatrics 2018 is an international platform for presenting research about diagnosis, prevention and management of pediatric diseases, exchanging ideas about it and thus, contributes to the dissemination of knowledge in pediatrics for the benefit of both the academia and business. This event brings together Pediatric surgeons, neonatologists, child specialists and all the eminent researchers and experts in the field of Pediatric medicine to explore the advancements in the prevention and management of pediatric diseases. We bring together industrial executives, Pediatric Pharma and Health care sectors making the conference a perfect platform to network, share views and knowledge through interactive discussions.
Why New York?
It is being acknowledged that the leading problem for infants and children in New York was birth defects; prematurity/low birth weight; sudden infant death syndrome; maternal complications of pregnancy and respiratory distress syndrome.
In New York during 2010-2016 (average), 82 infants died before reaching their first birthday, an infant mortality rate of 6.2 per 1,000 live births. In New York in 2011, the rate of perinatal mortality was 4.3 per 1,000 live births and fetal deaths which have reached to 7.0 per 1,000 infant births by the year 2015. Reflecting this imperative Pediatrics 2018 aims to educate pediatricians and achieve the goal of reducing infant mortality rate.
Member Associated with Pediatric Research:
Pediatric research includes a number of specialties like pediatric cardiology, pediatric allergy, pediatric dermatology, pediatric oncology, pediatric surgery and many more. Every pediatric specialty conducts research related to their respective topic to improve child health care. In New York alone there are approximately around 577 pediatricians.
There are a number of general pediatricians across the globe and USA. As per the records it is being acknowledged that globally 7.62% are registered pediatricians with specific specialty. USA is said to be one of the top most countries having a large number of pediatricians.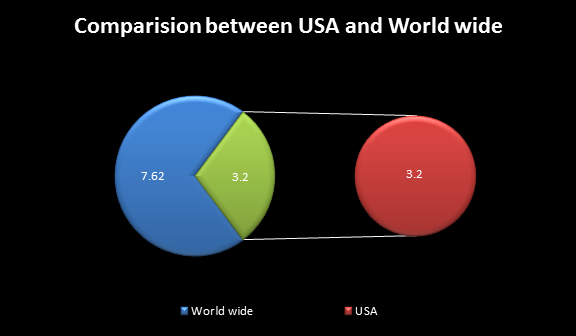 Hospitals Associated with Pediatric Research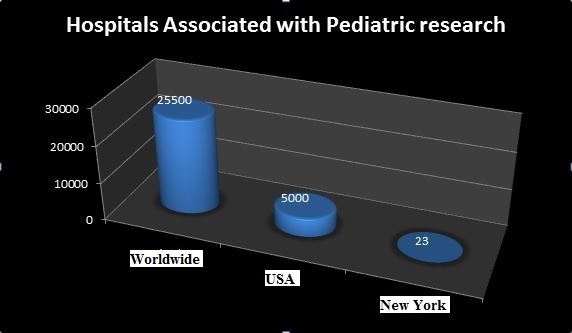 Societies Associated with Pediatric Research
Different pediatric associations in New York, USA and across the globe are conducting research studies to improve the child health and decrease the infant mortality rate.
Universities Associated with Pediatric Research
In New York, there are approximately about 52 Universities which include pediatric research. In USA alone there are 150 Universities and globally there are about 1350 universities which include pediatric research
Market value on Pediatric Research:
It being acknowledged that the infant mortality rate is being increased due to various infectious diseases. According to the records in New York the market value on pediatric research is $1145.515 million.
Market Growth of Pediatric Research in the last and upcoming ten years
As the number of infant deaths increasing the market growth on pediatric research is also increasing yearly. 2013-2016 it being acknowledged that the market value on pediatric research globally is $67 billion. The estimated market value in the future on pediatric research is $88 billion.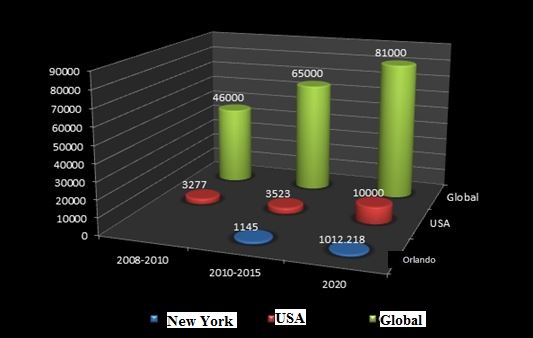 Products manufactured by the industry related Pediatrics Research and its market Value
Fund Allotment to Pediatric Research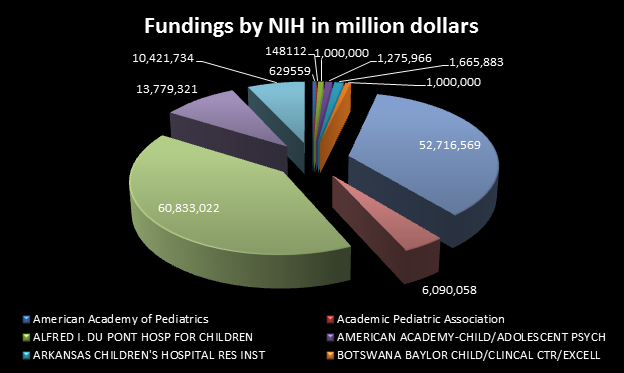 About the Conference:
Pediatrics 2018 welcomes scientists, practitioners, industrial delegates and exhibitors from all over the world to New York, USA. We are delighted to invite you all to attend and register for the "11th Annual World Congress on Pediatrics (Pediatrics 2018)" which is going to be held during March 22-24, 2018 in New York, USA.
The organizing committee is gearing up for an exciting and informative conference program including plenary lectures, symposia, workshops on a variety of topics, poster presentations and various programs for participants from all over the world. We invite you to join us at the Pediatrics 2018, where you will be sure to have a meaningful experience with scholars from around the world. All members of the Pediatrics 2018 organizing committee look forward to meeting you in New York, USA.
For more details please visit- http://pediatrics.conferenceseries.com/