Pharmacovigilance Congress Market Analysis and Reports | USA Conference Series
Market Analysis - Pharmacovigilance Congress 2017
The Significant need of pharmacovigilance Leading by Exaggerating regulatory compliance, efficient maintenance of product life cycle and the growing need of prompt patient reporting. Pharmaceutical companies are increasingly entering into long term Agreements with CROs and BPOs for performing pharmacovigilance activities initiating from drug discovery phase to post market surveillance.The Following report Explores the global pharmacovigilance market based on clinical trial phases, reporting, service and geography Methods. In terms of clinical trial phases this market is studied for pharmacovigilance in preclinical studies, phase I trial, phase II trial, phase III trial, and phase IV. Spontaneous reporting, intensified ADR reporting, targeted spontaneous reporting, cohort event monitoring, EHR mining are the reporting methods analyzed in this report. Besides, In-House pharmacovigilance and contract outsourcing are the pharmacovigilance services considered in this Analysis. global pharmacovigilance market Collection of North America, Europe, Asia-Pacific, Middle East and North Africa, and Latin America are the regional markets. This Analysis also includes country level analysis for the national markets that hold major hold in the respective regional markets.
This Market Analysis Report Considering the 2015 as the base year and providing Market estimations and forecast for the period 2014 to 2022 for all the mentioned segments along with their respective Compounded Annual Growth Rate (CAGR %) for the period 2016-2022.This Analysis Providing Quantitative as well as Qualitative market assessment information such as market dynamics: drivers, challenges and future prospects. This Analysis includes competition assessment tools known as fractal map analysis for analyzing the market competition and attractive investment proposition . The Whole report here Concluding with Highlighting the company profile key information of major participants operating in global pharmacovigilance market.
pharmaceutical companies adopted the In-house pharmacovigilance and contract outsourcing as major Reporting method services in pharmacovigilance. The process is often being outsourced to contract outsourcing companies and it is anticipated that the same trend will continue through the forecast period. Contract outsourcing segment takes over one half of the market share and is anticipated to progress at a faster CAGR than in-house pharmacovigilance. Contract outsourcing is observed to be a faster and cost effective option; the CROs resourced are valued in the market for their core expertise in the respective processes. Furthermore, featured advantages such as reduction in overhead expenditures, focusing on core competencies, and workforce streamlining also has been urging pharmaceutical companies to opt for contract outsourcing. In-house pharmacovigilance system will still remain in practice majorly opted by large pharmaceutical companies for their high profile drugs and by small players for cost containment purposes.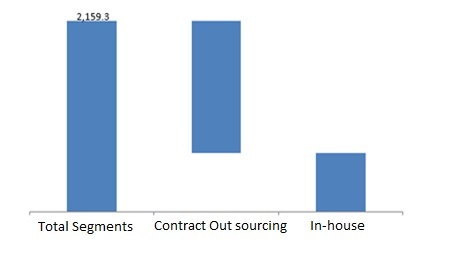 Preclinical studies, phase I, phase II, phase III, phase IV trials or post marketing surveillance are the drug development phases that cumulatively make the global pharmacovigilance market.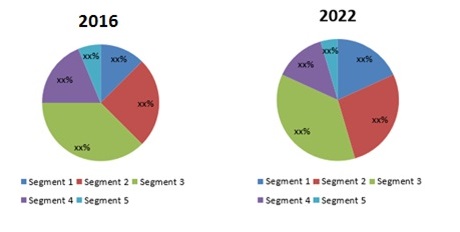 Among the mentioned segments, phase IV or post market reporting takes the largest market share in 2016. This stage is characterized by prompt collection of post market development, adverse events, and examination and monitoring of associated hazards. Growth in the number of novel drugs being introduced in the market has necessitated the need for post marled surveillance thus propelling phase IV pharmacovigilance segment. In addition, necessity for risk assessment studies during late stage drug development, decision on precise medication and establishment of safety data are the prime factors that constitute to the rapid market growth of phase III pharmacovigilance segment.
North America, Europe, Asia Pacific, Middle East and Africa, and Latin America together make for the global pharmacovigilance market.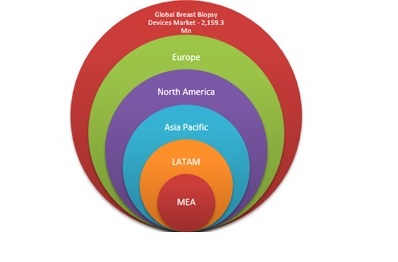 North America is the largest regional market for pharmacovigilance global processes. Dominance of North America is majorly attributed to growth in clinical research activities in the region. Due to the presence of a multitude of research units and pharmaceutical companies in the country made U.S. as the largest country level market for pharmacovigilance,. Regulatory framework demanding strict compliance from pharmaceutical companies in the U.S. is also a contributing factor to the large scale pharmacovigilance activities in the country. Asia-Pacific countries such as Japan, Korea, Australia and others are undergoing a rapid growth in pharmacovigilance market; outsourcing of clinical activities to south Asia plays a critical role in Asia-Pacific market.
The detailed classification of the global pharmacovigilance market is as follows:
§ North America (U.S. & Canada)
§ Europe (U.K., Germany and Rest of Europe)
§ Asia-Pacific (Japan, China and Rest of Asia-Pacific)
§ Middle East and Africa
§ Latin America
The global pharmacovigilance and drug safety software market is poised to grow at a CAGR of 6.5% during 2016-2019, and is expected to reach a value of $154.1 Million in 2019.In this Analysis, the global pharmacovigilance and drug safety software market has been classified into many segments on the basis of functionality, namely, adverse event reporting software, drug safety audits software, issue tracking software, and fully integrated software. The global pharmacovigilance and drug safety software market is divided into two segments on the basis of delivery mode, namely, on-premise delivery mode and on-demand/cloud based (SaaS) delivery mode. The global pharmacovigilance and drug safety software market is also segmented on the basis of end users including pharma and biotech companies, contract research organizations (CROs), business process outsourcing (BPO) firms, and other pharmacovigilance service providers.
Factors such as rising incidence rates of adverse drug reactions (ADRs) and increasing adoption of pharmacovigilance software by outsourcing companies are driving the growth of the global pharmacovigilance and drug safety software market. In addition; government regulatory bodies (such as the U.S. FDA and EMEA) have intensified safety regulations for prior and post commercialization of drugs, which has increased pressure on the pharmaceutical and biotechnology companies to manufacture safe drugs and evaluate their results post sales. Thus, growing complexity related to drug safety regulations is expected to drive the growth of the market during the forecast period.
As of 2014, North America holds the largest share of the global pharmacovigilance and drug safety software market, followed by Europe. However, Asian and Latin American countries represent high growth markets, owing to a rise in research outsourcing by pharmaceutical giants and growing public and private investments in pharmaceutical R&D in these emerging nations.
· ArisGlobal (U.S.)
· Ennov Solutions Inc. (U.S.)
· EXTEDO GmbH (U.S.)
· Online Business Applications, Inc. (U.S.)
· Oracle Corporation (U.S.)
· Sarjen Systems Pvt. Ltd (India)
· Sparta Systems, Inc. (U.S.) and
· United BioSource Corporation (U.S.)
are some of the key players in the global pharmacovigilance and drug safety software market applications, growing need for improved data standardization, rising prevalence of chronic diseases, increasing pressure to curb healthcare spending, and growing need for improved patient outcomes.
On the basis of type, the market is segmented into descriptive, predictive, and prescriptive analytics. The descriptive analytics segment is expected to account for the largest market share in 2016. This can be attributed to the significant usage of descriptive analytics by life science stakeholders to gain a better understanding of the past trends and event occurring in real-time.
On the basis of application, the life science analytics market is segmented into research and development (clinical trials and preclinical trials), sales and marketing support, regulatory compliance, supply chain analytics, and pharmacovigilance. The sales and marketing support segment is expected to grow at the highest CAGR during the forecast period. The high growth of this segment can be attributed to the increasing adoption of analytics by life science companies to align their sales and marketing campaigns. The growing importance of post-marketing surveillance is also boosting the utilization of analytics for sales and marketing.