Primary Healthcare Congress Market Analysis and Reports | USA Conference Series
Market Analysis - Primary Healthcare Congress 2017
Primary Health Care Hospitals in San Francisco, California, USA
The San Francisco metropolitan area is serviced by 32 hospitals and medical centers. Some of the top ranked are:
· Stanford Health Care (previously Stanford Hospital and Clinics) is an academic health system and part of Stanford Medicine, which includes the Stanford University School of Medicine and Lucile Packard Children's Hospital Stanford. Stanford Medicine is renowned for breakthroughs in treating cancer, heart disease, brain disorders and surgical and medical conditions.
· Children's Hospital Oakland, full name UCSF Benioff Children's Hospital Oakland, is a children's hospital in Oakland, California. It is affiliated with UCSF Benioff Children's Hospital San Francisco and is an American College of Surgeons or ACS designated a Level I pediatric trauma center. It has an affiliated research organization, the Children's Hospital Oakland Research Institute, or CHORI, and is involved in research and treatment for a variety of children's health issues, such as pediatric obesity, cancers, sickle cell disease, AIDS/HIV, hemophilia and cystic fibrosis.
· Queen of the Valley Medical Center is a medical center located in Napa, California operated by St. Joseph Health System. The hospital first opened its doors in 1958 when it replaced Parks Victory Memorial Hospital.
· O'Connor Hospital is a hospital operated by the Daughters of Charity Health System in San Jose, California. It was founded in 1889, and was the first hospital in Santa Clara County, California. O'Connor Hospital was built by Judge Myles P. O'Connor and his wife, Amanda. The original hospital was built on 15 acres (6.1 ha) of property on the corner of Race Street and West San Carlos Street.
· Doctors Medical Center (originally Brookside Hospital) was an eight-story creekside hospital in San Pablo, California. It was the only cardiac/STEMI, stroke, and cancer center in Contra Costa County. The health facility once employed 1,100 people. The hospital has been described as the "backbone" of the community of 250,000 people between that is bordered by Vallejo to the north and Berkeley to the south.
· John George Psychiatric Hospital, previously John George Psychiatric Pavilion, also known as John George Psychiatric Emergency Room, John George Hospital or John George, is a psychiatric hospital located in San Leandro, in Alameda County, California. It is operated by the Alameda Health System.
Primary Health Care Associations around the Globe
A Primary Healthcare association is a professional organization for health professionals. They are often based on specialty and are usually national or regional affiliates. Health associations usually offer conferences and continuing education. Health associations often serve in capacities similar to trade unions, and often take public policy stances on medical issues. Some of Societies include:
· Mississippi Primary Health Care Association
· Alabama Primary Health Care Association
· World Medical Association
· Dubai Health Authority
· Emirates Nursing Association
· Illinois Primary Health Care Association (IPHCA)
· Wisconsin Primary Health Care Association
· Indiana Primary Health Care Association, Inc. (IPHCA)
· Alabama Primary Health Care Association
· South Carolina Primary Health Care Association
· Georgia Association for Primary Health Care
· Kentucky Primary Care Association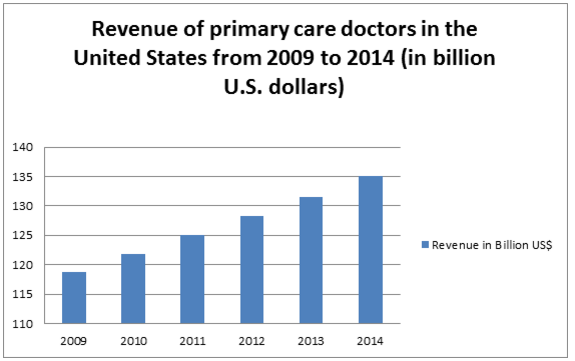 Industries associated with Primary Healthcare:
The Primary Healthcare industry is an aggregation of different sectors within the economic system that provides goods and services to treat patients with curative, preventive, rehabilitative, and palliative care. The modern health care industry is divided into many sectors and depends on interdisciplinary teams of trained professionals to meet health needs of individuals and populations. The health care industry is one of the world's largest and fastest-growing industries. Consuming over 10 percent of gross domestic product of most developed nations, health care can form an enormous part of a country's economy.
Universities Associated with Primary Healthcare in USA
· University of Phoenix
· Johns Hopkins University
· University of California—San Francisco
· University of Pennsylvania
· Arizona State University
· University of Texas Medical Branch—​Galveston
· Washington State University
· Texas Woman's University
· University of Southern Mississippi
· University of Central Florida
Market value, Growth & Source of Funds
A growing market segment is demanding unscheduled access to primary healthcare services without consideration of health system or pre-existing clinician relationship. This population segment has given rise to a new set of "on demand" primary healthcare delivery channels. These on demand delivery channels have strong growth projections (ranging from 6.5 to 34 percent annually) over the next several years creating an opportunity or threat for the traditional primary care providers and the health systems.
As per estimates, the healthcare market is projected to grow at 12.0% p.a. to US$ 69.4 billion by 2018 from an estimated US$ 39.4 billion in 2013. Outpatient and inpatient markets are expected to account for 79% and 21%, respectively, of the overall market size. Saudi Arabia is projected to remain the largest GCC market. And expected to be the fastest growing markets; going forward. The demand for number of hospital beds is expected to be 115,544 in 2018, an addition of 11,241 beds from 2013, which is in line with the expected supply looking at the number of projects in the pipeline.
The IMF estimates that the region's population would cross the 50 million mark by 2020, providing impetus to the consumption of healthcare services. Rising income levels and sedentary lifestyles have led to a higher prevalence of obesity and diabetes leading to a demand for specialized healthcare services. GCC population in the age group of 65 and above is expected to surge from 1.2 million in 2015 to 14.2 million in 2050, driving demand for healthcare services. Also, infant mortality in the GCC improved from 110 per 10,000 live births in 2000 to 78 in 2012.
While growth in the region's insurance premium outpaces the growth in the global market, the insurance penetration remains one of the lowest in the world.
Physicians working on Primary Healthcare
A primary care physician provides both the first contact for a person with an undiagnosed health concern as well as continuing care of varied medical conditions, not limited by cause, organ system, or diagnosis. A 2009 report by the New England Healthcare Institute determined that an increased demand on primary care by older, sicker patients and decreased supply of primary care practitioners has led to a crisis in primary care delivery. The research identified a set of innovations that could enhance the quality, efficiency and effectiveness of primary care in the United States.