Spine Conference Market Analysis and Reports | UK Conference Series
Market Analysis - Spine Conference 2020
The report titled "Spinal Surgery Devices Market: Global Market Analysis, Dynamics, Country Share, Trends, Competitor Analysis 2013 – 2017 and Forecast 2018 – 2025" examines the market, demand, competitive landscape and trends of the ten major markets of the spinal surgical devices market. It provides essential insights into spinal surgical devices market for the top 10 countries, comprising the US, the UK, France, Italy, Spain, Germany, Japan, China, India and Brazil until 2025. Key trends in terms of collaborations, partnerships, licensing and development agreements, merger and acquisition and distribution agreement are analysed with details. The report also explores detailed description of growth drivers and inhibitors of the spinal surgery devices market.
The report concludes with the profiles of major players in the spinal surgery devices market. The major market players are evaluated on various parameters such as company overview, market revenue and latest development and trends of the spinal surgery devices market.
The Major Companies Dominating this Market for its Products, Services and Continuous Product Developments are:
Medtronic, Zimmer Bionet, Stryker, DePuy Synthes, NuVasive, Globus Medical, Orthofix International, K2M Medical, SeaSpine, Alphatec Holdings
Ten Major Markets(10MM) Covered in the Report are as follows:
United States, United Kingdom, France, Italy, Spain, Germany, Japan, China, India, Brazil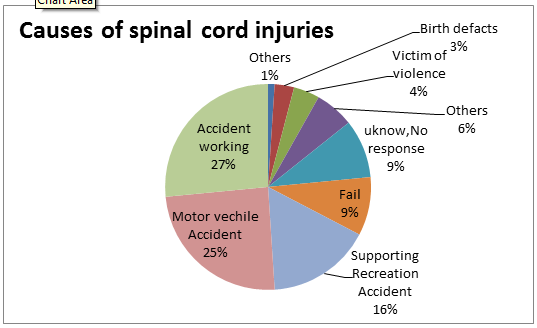 Importance and Scope:
Spine surgery is a medical specialty that focuses on diagnosis and both surgical and nonsurgical treatment of disorders of the brain, spinal cord, and nervous system.Neurosurgeons provide surgical or nonsurgical care for neurological disease or injury.Most spine surgeons are either orthopedic surgeons or neurosurgeons who are fellowship-trained in spine.
The neck is part of a long flexible column, known as the spinal column or backbone, which extends through most of the body. The cervical spine (neck region) consists of seven bones (C1-C7 vertebrae), which are separated from one another by intervertebral discs. These discs allow the spine to move freely and act as shock absorbers during activity.
Attached to the back of each vertebral body is an arch of bone that forms a continuous hollow longitudinal space, which runs the whole length of the back. This space, called the spinal canal, is the area through which the spinal cord and nerve bundles pass. The spinal cord is bathed in cerebrospinal fluid (CSF) and surrounded by three protective layers called the meninges ( arachnoid, and pia mater).
At each vertebral level, a pair of spinal nerves exit through small openings called foraminae (one to the left and one to the right). These nerves serve the muscles, skin and tissues of the body and thus provide sensation and movement to all parts of the body. The delicate spinal cord and nerves are further supported by strong muscles and ligaments that are attached to the vertebrae.
On behalf of the organizing committee it is our pleasure to invite you to Spine Conference entitled 6th International Conference on Spine and Spinal Disorders to be held during April 13-14, 2020 at London, UK. Spine 2020 will be organized around the theme "Discovering the new challenges for the betterment of Spine Health".
Spine could be a progression of vertebrae isolated by os circles reaching out from the bone to the limited of the rear. It is an essential part of your body which bolsters dominant part of your body weight and empowers you to pick up control over your sensation and developments. Spinal maladies and spinal issue often cause torment once bone changes place weight on the spinal string or nerves. They can likewise restrain development. Medicines vary by infection, but here and there they incorporate back supports and surgery. Spinal issue is to an excellent degree traditional it ranges from new-born kids to the elderly; therefore likewise, spinal injury. Spinal wellbeing has enormous effect on life.