Surgeons Meet Market Analysis and Reports | UAE Conference Series
Market Analysis - Surgeons Meet 2020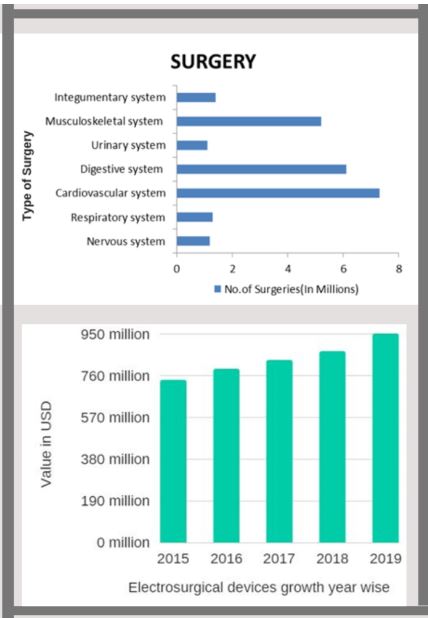 Engaging and insightful, SURGEONS MEET 2020 will be unlike any other event. Offering scientific excellence in the field of surgery at an affordable price, the event will bring together many of the world's leading experts. WCS 2020 will also provide a platform for scientific and clinical working groups where they can collaborate to establish the foundations for future diagnostic and surgical challenges, and discuss novel approaches and standards, facilitating progress towards real-time, patient-oriented solutions.
Surgeons Meet 2020 will be glad to take the privilege to invite everyone across the globe to share their expertise, research, and latest discovery in the field of Surgery and the surgical instrumentations. It is a global event that provides you with the best platform where you can exchange your knowledge in the particular field.
Surgeons are the physicians who perform the surgical operations and they have to make important decisions about the patient's health, safety and welfare. The surgeons has to work in a team in a surgery procedures which includes another surgeons or a qualified person who acts as the surgeon's assistant, the anaesthesiologist and the operating room nurses.