Anaesthesia Market Analysis and Reports | UK Conference Series
Market Analysis - Anaesthesia 2020
6th International Conference on Anaesthesia | April 13-14, 2020 London, UK
In 2015, the volume of the global market for anesthesia monitoring devices was estimated at USD 808.7 million.. The rising safety awareness amongst the physicians and the soaring volume of surgeries is expected to boost the demand for these devices. For instance, according to the CDC (Centers for Disease Control and Prevention), in 2014, about 51.4 million surgeries were performed in the U.S. Moreover, as per the American Society of Plastic Surgeons (ASPS) there has been a 3.0% rise in the number of plastic surgeries in the United States in 2014 as compared to in 2013.
There is an increased focus of the key vendors in the anesthesia devices market in emerging markets, namely, Asia-Pacific and LAMEA. Brazil offers lucrative opportunities in LAMEA anesthesia devices market as the number of cardiac, neuro, and other chronic conditions are increasing in this country at an alarming rate, which propels the use of anesthesia devices.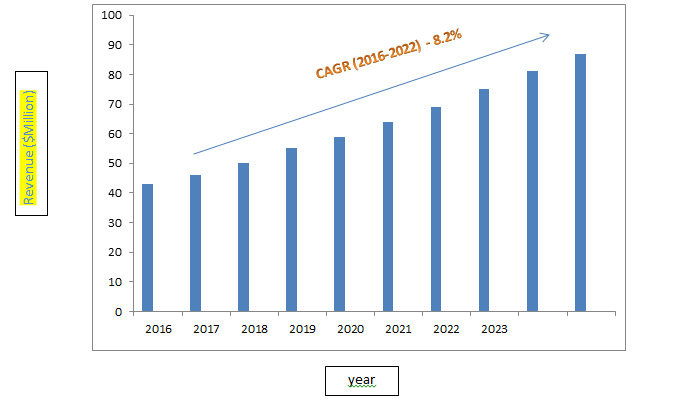 Global Organic Acids Market was valued at $16,837 million in 2016, and is expected to reach $29,197 million by 2023, registering a CAGR of 8.3% from 2017 to 2023. Organic acids are weak acids that do not completely dissociate in water when compared to mineral acids.
The study provides an in-depth analysis of the global anesthesia devices market, and the current trends and future estimations to elucidate the imminent investment pockets.
It offers a quantitative analysis of the industry from 2016 to 2023 to enable the stakeholders to capitalize on the prevailing market opportunities.
Extensive analysis of the global market helps to understand the adoption of anesthesia devices for surgical procedures.
Competitive intelligence emphasizes business practices, followed by market leaders across different geographies.
Scope and Importance
Anesthesiology is a recognized medical specialty. Anesthesiologists often work as perioperative physicians with responsibilities during the preoperative, intraoperative and postoperative periods to keep the patient comfortable and safe. Other recognized functions within the practice of anesthesiology include management of patients with acute and chronic pain, assisting in the management of cardiopulmonary resuscitation and advanced cardiac life support and the management of critically ill patients in intensive care units. In today's medical environment with the increasing use of the Care Team Model to provide patient care services, anesthesiologists also provide onsite, immediately available medical direction of non-physician providers such as Certified Registered Nurse Anesthetists (CRNA's) who participate in the delivery of anesthesia care to the patient. The scope of the practice of anesthesiology also includes overseeing preoperative evaluation clinics and administrative responsibilities in the daily management of the operating room surgery schedule.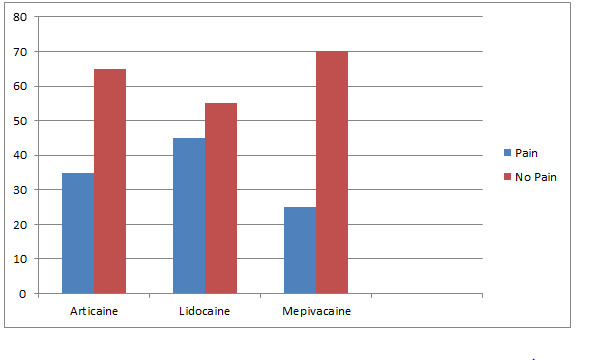 The main factors attributable to the growth of the market for anesthesia gases are an increase in the geriatric population prone to chronic diseases and an increasing number of emergencies. The increasing number of emergency cases, including accident cases and emergency labor, among others, is driving the growth of the market studied. Anesthetic gases are commonly used for accident care, as inducing anesthesia through the intravenous route of administration is not an easy task in ambulatory settings. In emergency labors, rapid sequence induction of general anesthesia is performed via tracheal intubation.
Target Audience:
R&D Companies
Healthcare companies
Entrepreneurs
Research Scholars
Scientist
Healthcare Innovators
Physician
Clinical Researchers
Life Science Investors
Policymakers and Regulators
Professional Service Professionals
Academic Researchers
Surgeons
Professors
Related Companies/Industries:
AIS Healthcare
Ambu, Inc.
AtriCure
B. Braun Medical Inc.
Bioness
Boston Scientific
CIVCO Medical Solutions
Clarius Mobile Health
Epimed International
FKS Life and Health Medical Care
Flowonix Medical
Fresenius Kabi
Fujifilm SonoSite
GE Healthcare
Havel's Inc.
IMEDICOM Co., Ltd
InfuSystem
InfuTronix Solutions
Mindray North America
Toray Industries
Myoscience
Nevro
Pacira Pharmaceuticals
Pajunk Medical Systems, LP
Recro Pharma, Inc.
RIVANNA
Safersonic US Inc.
Shenzhen WISONIC Medical Technology Co., Ltd.
Related Associations and Societies:
Spine Intervention Society
Northwest Anesthesia Seminars
The New York State Society of Anesthesiologists, Inc. (NYSSA)
Korean Society of Regional Anesthesiologists (KSRA)
International Neuromodulation Society
International Association for the Study of Pain (IASP)
Wisconsin Society of Anesthesiologists
Wyoming Society of Anesthesiologists
Uniformed Services Society of Anesthesiologists
West Virginia State Society of Anesthesiologists
Age Anaesthesia Association
Anaesthetic Research Society
Anaesthesia Research Trust
Bangladesh Society of Anesthesiologists