Synthetic Biology Congress Market Analysis and Reports | singapore Conference Series
Market Analysis - Synthetic Biology Congress 2017
About Synthetic Biology 2017
Synthetic Biology and Metabolic Engineering
is all about increased
genome sequencing
efforts have ushered in a new era of systems biology, in which entire cellular networks are analysed and optimized for application in the development of strains and
Bioprocesses
. The properties of these complex cellular networks cannot be understood by monitoring individual components alone, but from the integration of non-linear gene, protein, and
metabolite interactions
across multiple metabolic and regulatory networks via computer simulation.
"
Synthetic Biology and Metabolic Engineering
is an emerging area of research that can broadly be described as the design and construction of novel artificial biological pathways, organisms or devices, or the redesign of existing natural biological systems."
The demand for
synthetic biology
is likely to increase owing to the increasing R&D expenditure in pharmaceutical and biotechnology companies, growing demand for synthetic genes, rising production of
genetically modified crops
, and incessantly rising funding in the field of synthetic biology. Furthermore, rising concerns over fuel consumption and increasing demand for protein therapeutics are likely to create opportunities for the synthetic biology market. However, standardization and integration of biological parts at system-level still remains a challenge for the market. Synthetic Biology mainly focuses on the Universities, Institutes and major Societies along with the latest trends in the market of Synthetic Biology.
The organizing committee is gearing up for an exciting and informative conference program including plenary lectures, symposia on a variety of topics, poster presentations and various programs for participants from all over the world. We invite you to join us at the
4th World Congress on Synthetic Biology and Metabolic Engineering 2017
, where you will be sure to have a meaningful experience with scholars from around the world. All members of the 4th World Congress on Synthetic Biology and Metabolic Engineering organizing committee look forward to meeting you in Singapore.
Every living cell is an extremely complex machine expressing thousands of different proteins. Due to superb regulation, many cells, such as
photoreceptors
and other
neurons
in vertebrates, can live for decades. Cells can also self-reproduce by division, where both daughter cells are perfectly viable. Natural selection (the "
blind watchmaker
", to use
Dawkins' expression
) spent hundreds of millions of year to achieve this perfection. Due to elucidation of the intricacies of cellular regulatory mechanisms we can now play evolution on our time scale:
re-design proteins
and signaling pathways to achieve our ends.
Scientifically, the success of these endeavours is the ultimate proof that we know enough about
cellular signalling
pathways to harness them for our purposes. From a practical standpoint, targeted regulation of cell signalling paves the way to real cures of many disorders,
genetic
and acquired, where before we could only manage the symptoms using small molecules.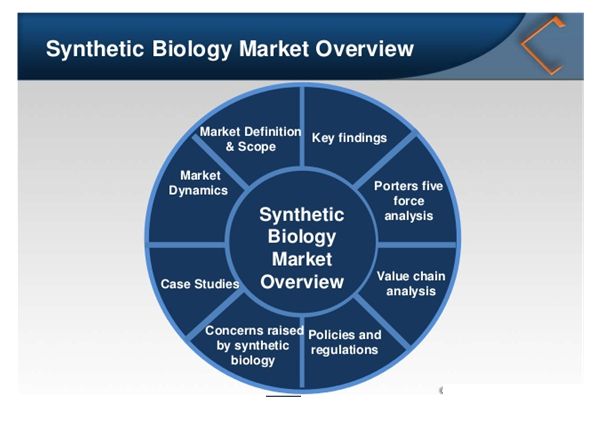 SINGAPORE, known as "the LION city," becomes a favorite destination because it is a global city and is a densely populated island with tropical flora, parks and gardens. Singapore is a global commerce, finance and transport hub.
Singapore is considered as an important center for higher education and harbors, healthcare, well reputed and prestigious colleges and Universities. Singapore conferences indeed play a vital role in promoting scientific information and ideas all over the world. It can be considered as a suitable medium for the relocation of valuable knowledge about research and novel advancements worldwide. The conferences taking part here would promote a variety of scientific ideas among contenders belonging to diverse areas of science and technology.
System Biology

Genome engineering

Artificial Gene Synthesis

Mammalian Synthetic Biology

Plant Synthetic Biology

Molecular Programming

Microfluidics

Metabolic Engineering

Protein Engineering

Healthcare / Drug Discovery

Next Generation Sequencing

Computational Modelling

Gene Editing

Biosensors

Engineered Cell Therapies and Antibodies

Bio-manufacturing

Applications of Synthetic Biology

Case studies

Ethics and regulations
Meet the eminent researchers working in the allied areas of
Synthetic biology and Metabolic engineering fields
. This conference will be the best platform to explore your research work and innovations in the respective areas. This conference is focusing on all the major fields of Synthetic Biology.
With members from around the world focused on learning about systems and synthetic biology, this is your single best opportunity to reach the largest assemblage of participants from various communities. Conduct demonstrations, distribute information, meet with current and potential speakers and receive name recognition at this 2-day event. World-renowned speakers, the most recent techniques, tactics, and the newest updates in
synthetic biology and metabolic engineering fields
are hallmarks of this conference.
Major Synthetic Biology Associations around the Globe
The International Association Synthetic Biology (IASB)

Synthetic Biology Organization

Industry Association of Synthetic Biology (IASB)

The Helmholtz Association, Germany

Association of Synthetic Biology Brawijaya University

Society for Biological Engineers (SBE)

ISEE – International Society for Environmental Ethics

MIT Synthetic Biology Center

American Chemical Society

Biotechnology industrial organization

International Council for the Life Sciences

Synthetic Biology Engineering Research Center

University of Minnesota Synthetic Biology Society

Queen's Synthetic Biology Organization (QSYNBIO)

Synthetic Biology Industry Association

New York synthetic biology association – GuideStar
Academicians, Scientists & Business delegates, Experts, Departmental Managers, Vice Presidents/ Directors & Brand Manufacturers/ Marketers of Consumer Products. Solution Providers (digital and mobile technology), Professors and Students from Academia in the study of Synthetic Biology & Technology.
Academia 60%
Industry 30%
Others 10%
Glance at Market of Advertising and Marketing:
This report studies the global synthetic biology market for the forecast period of 2013 to 2018. This market is expected to reach $5,630.4 million by 2018 from $1,923.1 million in 2013, growing at a CAGR of 24% during the forecast period.
The global synthetic biology market is segmented on the basis of tools, technologies, applications, and geographies.
On the basis of tools, the synthetic biology market is categorized into Xeno-nucleic acids, chassis organisms, oligonucleotides, enzymes, and cloning and assembly kits. The oligonucleotides segment accounted for a major share of the synthetic biology market, by tool, in 2013.
On the basis of technologies, the synthetic biology market is segmented into enabled and enabling technologies. Enabling technologies accounted for a major share of the synthetic biology market in 2013. On the basis of applications, the synthetic biology market is segmented into environmental, medical, and industrial applications. The medical applications segment accounted for a major share of the synthetic biology market in 2013.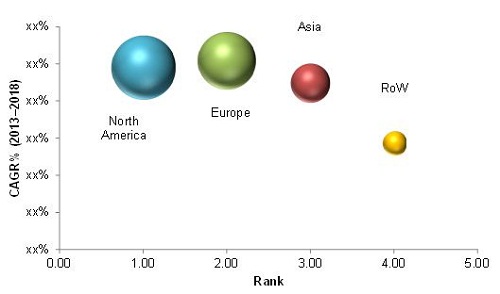 Conference Series LLC International Conferences invites all the participants from all over the world to attend "3rdInternational Conference on "
Synthetic Biology and Metabolic Engineering
" during Nov16th - 17th, 2017 at Singapore City, Singapore which includes prompt keynote presentations, Oral talks, Poster presentations and Exhibitions.
Synthetic Biology and Metabolic Engineering
is a relatively new field in biomedical research. It focuses on engineering new or modified signalling proteins to create desired signalling pathways in the cell.
Synthetic Biology and Metabolic Engineering
is a novel field that finds its origin at the intersection of biology and engineering. It involves designing and construction of biological systems or devices that can be applied in varied domains to get specified results. It's a multidisciplinary effort made by scientists to understand the functioning of biological organisms, cells & genes and implementation of artificial genetic processes to give specific characteristics to an organism.
Synthetic Biology and Metabolic Engineering
has the goal to fulfill the prevailing gaps in the transformation of this science of hope, to serve promptly with solutions to all in the need. International Conference on
Synthetic Biology and Metabolic Engineering
2017 will have an anticipated participation of 150+ delegates across the world to discuss the conference goal.