Tumor & Cancer Immunology Market Analysis and Reports | USA Conference Series
Market Analysis - Tumor & Cancer Immunology 2017
With the generous response and support received from the participants of Tumor & Cancer Immunology and Immunotherapy 2016 International Conference. Conference Series proudly announces 2nd International Conference on Tumor & Cancer Immunology and Immunotherapy to be held during July 17-18, 2017 Chicago, USA with the theme of "Emerging Technologies and treatment in Tumor & Cancer immunotherapy from vaccines to antibodies and cell therapies"
Scope of Tumor & Cancer immunology:
In most individuals the immune system recognizes and eliminates Tumor cells. However Tumor may overcome immunosurveillance using a broad repertoire of subversive tactics. In this research theme, through investigation of the normal and compromised immune system, we explore the mechanisms by which the Tumor cell may tip the balance between immune control and immune evasion. The pace of change in cancer care is accelerating. A cluster of innovative treatments, often combined with other new or existing medicines, and frequently associated with biomarkers, are emerging from the research and development pipeline.
Tumor Immunotherapy Market Value Report Highlights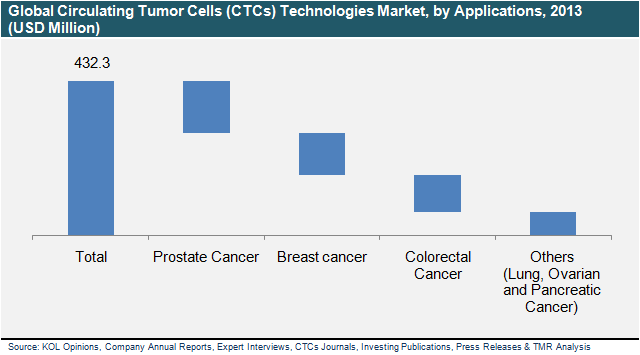 This report provides the market analysis for various technologies and applications used for the enrichment and detection of circulating tumor cells (CTCs). Based on tumor cell detection technologies, the market is segmented into molecular methods and optical methods. Furthermore, based on the applications, the CTC prognostic technologies market is segmented into breast cancer, colorectal cancer, prostate cancer and others (lung, ovarian and pancreatic cancer). Market forecast for all these segments has been provided in the report for the period 2012 to 2020 in terms of USD million, along with CAGR for the forecast period 2014 to 2020, considering 2013 as the base year.
Global circulating Tumor cells market, by technology, 2012 – 2020 (USD Million)
Tumor cell enrichment products and Tumor cell detection are two technologies analysed in this study. In the forecast period, Tumor cell enrichment technology is expected to grow at a CAGR of 26.1%. Immunological and immunomagnetic technology of cell enrichment technology is expected to have highest CAGR in the forecast period due to effective analysis with comparatively less blood sample (20 ml blood analysed in 30 min) and its usability with whole genome sequencing. Research and development in the field of biomarker assessment is additionally expected to boost the growth of circulating Tumor cells market in the next six years.
Cancer Immunotherapy Market Value Report Highlights
The world spent an all-time high of $100 billion on cancer medicines in 2014, up 33 percent from $75 billion just five years ago. Overall, global spending on cancer drugs has risen at an annual rate of 6.5 percent for the past five years, but jumped 10.3 percent in 2014, a new report by the IMS Institute for Healthcare Informatics states.
The spending is concentrated in only a handful of nations. The U.S. and the five largest European countries -- Britain, France, Germany, Italy and Spain -- make up two-thirds of global spending on these medicines. The U.S. spent $42.5 billion on cancer drugs in 2014, which accounted for 11.3 percent of the nation's total spending on all drugs. The "pharmerging" group of countries (see graph below) represents 17 nations that IMS has identified as likely to represent 50 percent of global growth in pharmaceutical sales over a five-year period through 2017.
The report also shows that American patients are bearing the brunt of higher prices. The average cost of all treatments that a cancer patient undergoes over the course of a month has risen by 39 percent in the past 10 years. Though a portion of their bill may be covered by insurers, Americans still saw a 71 percent increase in out-of-pocket costs for intravenous drugs in just one year, from 2012 to 2013.
The global cancer immunotherapies market reached $30.8 billion in 2012. This market is expected to grow to nearly $34.3 billion in 2013 and $67.9 billion in 2018 with a compound annual growth rate (CAGR) of 14.7% over the five-year period, 2013 to 2018.
This report provides:
· An overview of the global market for cancer immunotherapies
· Analyses of global market trends, with data from 2012, estimates for 2013, and projections of CAGRs through 2018.
· Analyses of factors influencing market demand such as clinical guidelines, demographic changes, and market saturation
· Technological discussion including the current state, newly issued patents, and pending applications
· Profiles of leading companies in the industry.