Nutri-Food Chemistry Market Analysis and Reports | Switzerland Conference Series
Market Analysis - Nutri-Food Chemistry 2017
Market analysis reports of Nutri-Food Chemistry 2017
Summary
Nutrition is significant for human life, health and growth through the complete life span. Good health is vital to live a productive life; Nutrition leads to a Healthy life style. Nutrition and Health is progressively important preference for people around the world. Nutrition is gradually concerned with metabolic paths and metabolism, the order of biochemical steps through which substances among living organisms change from one to another form.
Nutri-Food Chemistry 2017 will provide a global platform to discuss about the latest research in the field of Nutrition & Health, Nutritional Therapies and Treatments, Clinical Nutrition, Paediatric Nutrition and Child Care, Obesity and Weight-Loss Nutrition, Nutrition in Cancer and Chronic Illness and Women and Maternal Nutrition-Dietary Plans. Nutrition and health welcomes Presidents, CEO's, Nutritional scientists and researchers in Nutrition & Health sectors, Delegates and industrial executives who are working in nutritional and healthcare industries to participate in the interactive B2B meetings, scientific-sessions, and panel discussions. The companies dealing with nutritional products and supplements can exhibit their products.
For more details please visit: http://nutrition-foodchemistry.conferenceseries.com/
Importance & Scope:
Nutri- Food Chemistry 2017 is projected to provide a prominent opening to the experts in the field of nutrition & health to discuss recent exploration and encounters. Nutri-Food Chemistry 2017 is planned to provide a special platform for Nutritionists, Dieticians, and other health-care professionals, clinical nutritionists, researchers and students working in the field, exchange their ideas in front of large intercontinental listeners.
Companies which are dealing with nutritional products and supplements can exhibit their products in the Nutrition exhibition. Conference Series LLC believes that "16th World Congress on Nutrition and Food Chemistry" will provide an opening for discussions on come across nutrition and health related problems and challenges in the field of nutrition and health.
This conference is intended to provide detailed information about the scientific research and importance of nutrition in health to the citizen and consumer to remain healthy. Main topics for the discussion will be food safety and nutrition, Nutritional Deficiency and disorders, clinical nutrition, sports nutrition. Scientist will also provide useful information about malnutrition, various chronic diseases and their prevention with the help of nutrition therapy.
Conference Series LLC Warmly invites Nutritionists, Registered Dieticians, and other health-care professionals, researchers, scientists and students working in the field across the sphere to contribute in the 16th World Congress on Nutrition and Food Chemistry, where all the current progression and researches in the field of nutrition will be discussed under a solitary roof. Nutri-Food Chemistry 2017 will be an excellent combination of academia and industry as it involves various features of experiential and theoretical thoughts in discovering new dimensions in this field. It is open to all types of research methodologies both from academia and industry.
The Nutrition and Food Market is the Succeeding Trillion Dollar Industry. Unhealthy eating behaviours have contributed to the obesity epidemic in the United States: around one-third of U.S. adults (33.8%) are obese and around 17% (or 12.5 million) of children and adolescents between age of 2-19 years are obese. Even for people with Healthy Weight, a poor diet is related with main health risk which causes illness and even death. These include type 2 diabetes, heart disease, hypertension, osteoporosis, and different types of cancer. By making smart food choices, various health problems can be prevented. The risk factors for adult chronic diseases, like hypertension and type 2-diabetes, are progressively observed in younger ages, often a result of unhealthy eating habits and increased Weight Gain. Dietary habits which are established in childhood often carry into adulthood, so teaching children how to eat healthy at a young age will help them stay healthy throughout their life.
Conference Highlights:
ü Pediatric Nutrition
ü Food, Nutrition and Health
ü Nutritional Epidemiology
ü Vitamins, Minerals and Enzymes
ü Food Science and Technology
ü Animal and Dairy Nutrition
ü Synthetic Foods
ü Food Additives
ü Sports Nutrition
ü Food Bourne Diseases
ü Probiotic Nutrition
ü Food Contamination
ü Genetically Modifies Foods
ü Nutrition and Cancer
ü Nutrition and Psychology
ü Nutrigenomics
ü Nutrition in Pregnancy and Lactation
ü Livestock Nutrition
ü Nutrition, Health and Choice
ü Current Research in Nutrition and Dietetics
ü Diet in Obesity and Underweight
ü Role of Nutrition in Disease Prevention
Target Audience:
Scientists, Nutritionists, Clinical nutritionists, Dieticians, health-care professionals, researchers scholars and students working in the field of Nutrition and Health. The other section of audiences can be Presidents, CEO's, Delegates and industrial executives from nutritional and healthcare Sectors.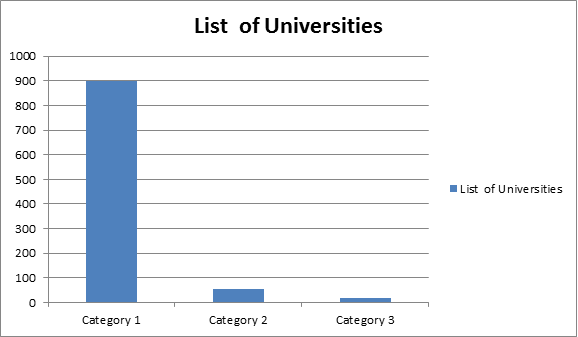 Figure 1 – Target Audience
Food and Nutrition Companies:
Abbott Laboratories
AdvoCare International
Alpharma Inc.
Atkins Nutritionals Inc.
Balchem Corporation
Bioplex Nutrition Inc.
Century Foods International
Chef Jay's Food Products
DSM Nutritional Products
DuPont
Elan Nutrition – ConAgra
Food Sciences Corporation
Lyoferm
Martek Biosciences Corporation
NBTY
NUTRAMAX PRODUCTS
Nutrilite
Major Societies of Nutrition worldwide:
American Society for Nutrition
Society of Nutrition and Food Science
The Nutrition Society of Australia
Austrian Nutrition Society
Belgian Nutrition Society
British Nutrition Society
Cyprus Dietetic & Nutrition Association
Danish Nutrition Society
Federation of Asian Nutrition Societies
Federation of European Nutrition Societies
French Nutrition Society
German Nutrition Society
International Union of Nutritional Sciences
Italian Nutrition Society
Norwegian Nutrition Society
The Nutrition Society of South Africa
Spanish Nutrition Society
Swiss Nutrition Society
Swedish Nutrition Foundation
Market Analysis:
The report estimates the performance nutrition market in the Switzerland to rise at a Compound Annual Growth Rate of 8.4% during 2015-2019. Performance Nutrition denotes to the different types of supplements consumed by people for maintaining a healthy lifestyle, which includes body building and fat burning. It also denotes a substitute to food to manage body weight. It focuses on protein-based products that can be varied according to the need of the consumer.
Nutrition & Food market space is conquered mostly by beauty and anti-aging product sales at $679 billion, followed by mind, fitness and body exercise ($390 billion) and health eating, Nutrition and weight loss sales ($277 billion). Protein supplements are not only consumed by individuals following a fitness regime, but are also consumed by individuals who do not have time to prepare an entire meal but want to consume whole food ingredients that will provide them with balanced nutrition.
Dietary supplements include products which can meet recommended dietary needs. Dietary ingredients in supplement products mainly contain vitamins, minerals, amino acids, herbs and other botanical ingredients such as enzymes and metabolites in concentrated or extract form. Dietary supplements product consumption mainly helps consumers meet recommended dietary requirements, treat and prevent illnesses. The global dietary supplements market is expected to be valued at US$ 123,324.7 Million by the end of 2015 and expected to account for US$ 252,142.1 Million by 2025, reflecting a CAGR of 7.4%. Vitamins & minerals segment is among the major contributor to the overall revenue of the dietary supplements market.
The global feed additives market is rising at a major rate because of the development in the livestock population for meat consumption as a source of protein. The market for feed additives was prized at USD 16.19 billion in 2015 and is expected to grow at a CAGR of 4.3% from 2016, to reach USD 20.71 Billion by 2021. The main goals of the report are to describe, segment, and project the size of the global feed additives market with respect to type, livestock, form, function, and region, deliver comprehensive information concerning the important issues influencing the development of the market, and purposefully outline key companies and comprehensively analyse their core capabilities.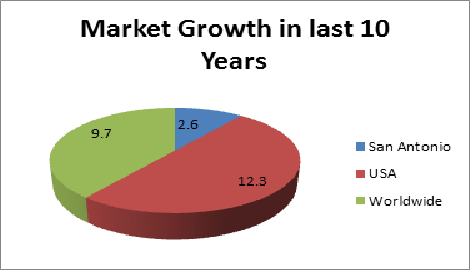 Figure 2 – Market Growth in Nutrition & Health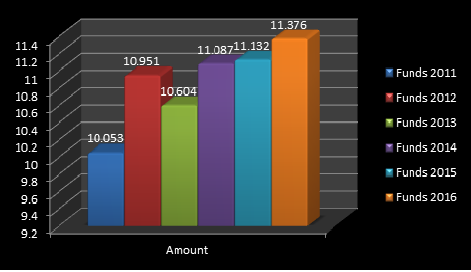 Figure 3 – Fund Allotment to Nutrition Research
Conference Series LLC cordially welcomes all the participants and contributors from worldwide to attend the" 16thWorld Congress on Nutrition and Food Chemistry" during September 18-20, 2017 Zurich, Switzerland. This Nutrition conference theme mainly emphasis on "Highlighting novel research and innovations in Nutrition and Dietetics"