Graphene Market Analysis and Reports | USA Conference Series
Market Analysis - Graphene 2019
Major Graphene and Semiconductor Associations around the Globe
Semiconductor Industry Association
Korea Semiconductor Industry Association (KSIA)
Taiwan Semiconductor Industry Association
Singapore Semiconductor Industry
The Graphene Council
Major Graphene and Semiconductor Associations around the USA
International Association of Advanced materials
India Electronics and Semiconductor Association
Ensilica's Industry Associations
Nanotechnology Industry Association
Graphene Stakeholders Association
Target Audience:
Graphene and Material Science Engineers
Nanotechnology professionals
Chemical Engineering Research Professors.
Scientists and students from Chemical engineering and physics
Physics Junior and Senior Research Fellows
Directors and Co-Directors of research based companies across Europe and US who are investing in Graphene and Semiconductors
Professors, Students, Researchers and Technical Staff from Material Science and Physics Department
Delegates from Materials Science, Semiconductor, Physics and Nanotechnology related industries
In total, percentage of attendees from various sectors as follows
Industry 50%
Academia 40%
Others 10%
Top Universities in USA:
Harvard University
Stanford University
University of California, Berkeley (UCB)
Columbia University
Princeton University
University of California, LosAngeles
Massachusetts Institute of Technology
Northwestern University
Georgia Institute of Technology
University of Illinois-Urbana-Champaign
University of Florida
A Glance at Market of Graphene and Semiconductor:
Graphene, the world's first 2-D carbon material, also known as the "wonder material" is ideal for many applications in various end-use industries. Graphene is an efficient conductor, fire resistant, incredibly flexible yet 200 times stronger than steel and an ultra-light material. The global graphene market is expected to reach USD 278.47 Million by 2020, with a growth rate of 42.8% from 2015 to 2020.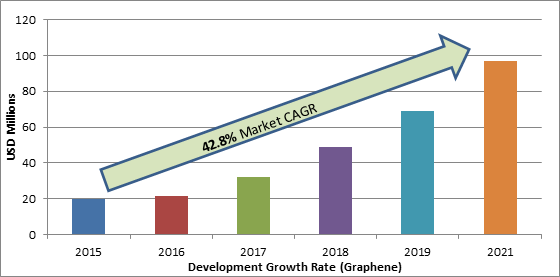 The stretchable conductive material market was valued at USD 0.1 Million in 2015 and is expected to reach USD 6.5 Million by 2022, growing at a CAGR of 79.10% during the forecast period. The increasing use of stretchable conductors in consumer electronics and advancements in design strategies, assembly techniques, and materials and the higher operational speed through the miniaturization of electronic products are the major drivers for the stretchable conductive material market.
Graphene 2018 Conference includes the fields of research in Graphene, 2-D materials, production and forms of Graphene, Semiconductor materials, Semiconductor technologies, emerging areas of semiconductors, Mechanics and behaviour of Graphene and Semiconductors, Industrial Applications of Graphene and Semiconductor, Carbon Materials in Energy, Nanomaterial, Emerging trends in Graphene research, Graphite, nanotechnology in Graphene